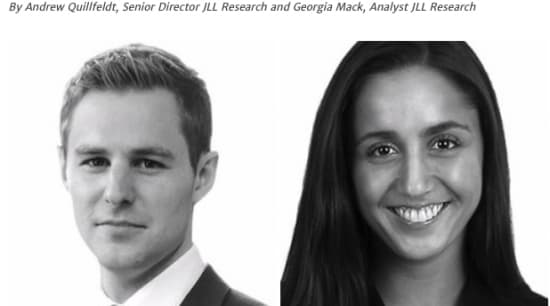 As Department Stores and DDSs shrink in size, the 'freed up space' needs to be dealt with. The positive is that it's usually the cheapest (rental wise) space in the centre and so any conversion should produce a higher income. The figures are quite staggering.  This is an authoritative and quality piece on the issue – required reading for all senior people in our industry. 
Owners of regional and sub-regional shopping centres will be exploring options to repurpose department store space over the next five years. There are various opportunities to leverage new and alternative users of retail space, emerging consumer trends and new players in the Australian market. Further, re-development to other uses will provide potential to extract and maximise value from shopping centres.  
The department store and discount department store (DDS) sector is one of the most challenging parts of the Australian retail landscape. Department stores have delivered the slowest rate of sales growth out of the major retail categories over a 10, 20 and 30-year period, and total sales (MAT) were lower in 2019 (12 months to August) than in 2009 (in nominal terms). The structural trend in department stores is global, and Australia has fared relatively well by international standards where oversupply of department store space has resulted in significant store closures. Nevertheless, there is a need for floorspace consolidation in Australia to improve sales productivity for the longevity of the sector.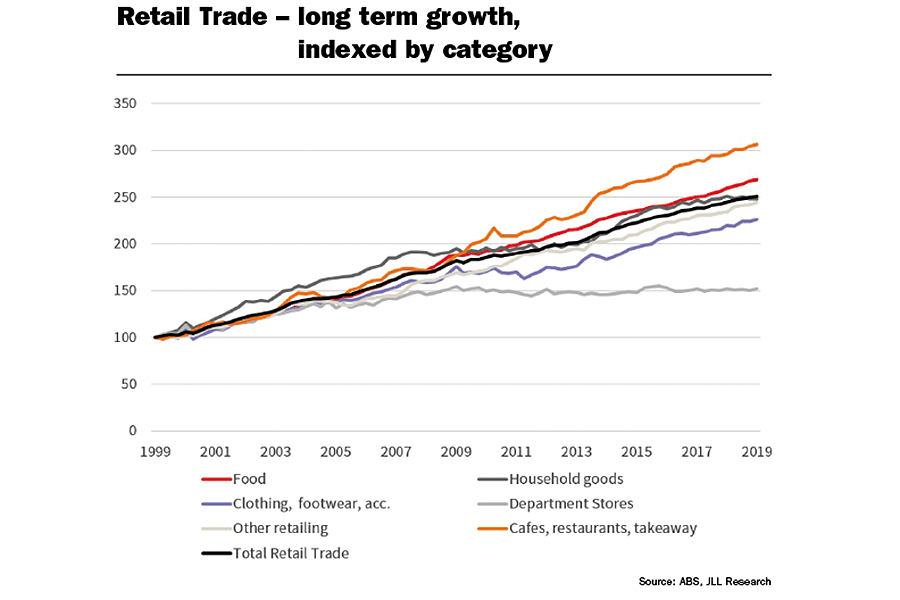 In the DDS space, Target has announced a 20% planned reduction in the number of stores over the next five years, equating to 50 stores. Meanwhile, Big W will close 16%, or 30, of its stores over the next three years. The first three Big W stores to close since the announcement are all based in Sydney, within 5kms of each other, at Chullora, Auburn and Fairfield.
Department stores, Myer and David Jones, are also pursuing consolidation strategies. David Jones is planning up to a 20% reduction in space by 2026 subject to rental negotiations with landlords. The large reduction in space, equating to approximately 95,100m2, will come from a combination of consolidating floorspace at existing stores, and the outright closure of others. David Jones announced a combined net loss of AUD 1.3 billion over FY18 and FY19, reflective of the challenging trading environment and the need to adapt to ever changing consumer expectations. In addition to smaller store formats and narrower product ranges, department stores are testing new avenues to drive sales and customer interest. In August 2019, David Jones announced a partnership with BP to supply products from David Jones' 'food' to BP service stations.
Myer is exploring a similar floorspace rationalisation strategy. The company reduced total floorspace by 8.4% between FY15 and FY18 and announced in late-2017 that it would not renew its lease for three of its stores – Colonnades in Adelaide, Westfield Hornsby in Sydney and Westfield Belconnen in Canberra. Colonnades has since closed and Hornsby is due to close by January 2020 (announced October 2019). Myer has renewed its lease at Belconnen and is downsizing from three floors to two. Myer also announced in July 2019 that it would not renew the 6,600m2 lease at Emporium Melbourne when the lease expires in May 2020, with a co-working operator planned to take its place. However, Myer will retain its flagship Myer Bourke Street store. 
The 'right-sizing' of department stores will involve making more efficient use of smaller store formats. Both major department store businesses are accelerating their downsizing plans and are scrutinising all underperforming stores, rather than just those with near-term expiry. 
Based on company announcements, consolidation by Target, Big W, Myer and David Jones would result in approximately 769,200m2 of space becoming available, primarily in regional and sub regional centres, over the next three (Big W) to seven (David Jones) years, equating to 7.1% of existing total stock. Applying a 70% efficiency ratio to account for common areas, approximately 538,400m2 (or 5.0% of total stock) would need to be re-leased, equating to approximately three years' worth of annual supply. 
In our view, the re-purposing of department store space is the new form of retail supply. Major extension developments are likely to be revised or postponed given softer leasing market conditions and the lack of yield compression tailwind that has supported development feasibility during the past five years. The pipeline of regional and sub-regional redevelopments (180,200m2) with plans approved or submitted and due for completion over the next five years is likely to be scaled back.
Landlords will be exploring a range of backfill solutions for department store and DDS space across their portfolios. The repurposing of space will require capex and downtime, but will provide opportunities to introduce new retailers and drive an uplift in MAT and rental income.
Option 1: Kaufland as a direct replacement
Kaufland is one attractive suitable backfill option, particularly for DDS spaces. The German 'hypermarket', owned by Schwarz Gruppe, has an Australian expansion strategy and is acquiring sites and building freestanding stores in the initial stages. However, a shortage of suitable sites will limit the scope of their expansion and the group is likely to explore opportunities to lease space in existing centres, especially in the Sydney market. The standard Kaufland store format in Australia is expected to be approximately 4,000 to 5,000m2.
In our view, Kaufland is a prime backfill solution and a direct replacement opportunity for DDS spaces when they become available, given the similar store size.
At the time of writing, Kaufland has committed to 23 sites nationally. Kaufland is making a significant impact in Victoria, with two sites under construction, three with plans approved, and a further ten with either plans submitted or proposed. In South Australia, there is one site under construction and three at various stages of planning. Four sites in Queensland are at various stages of planning. No sites have been committed to in New South Wales to-date.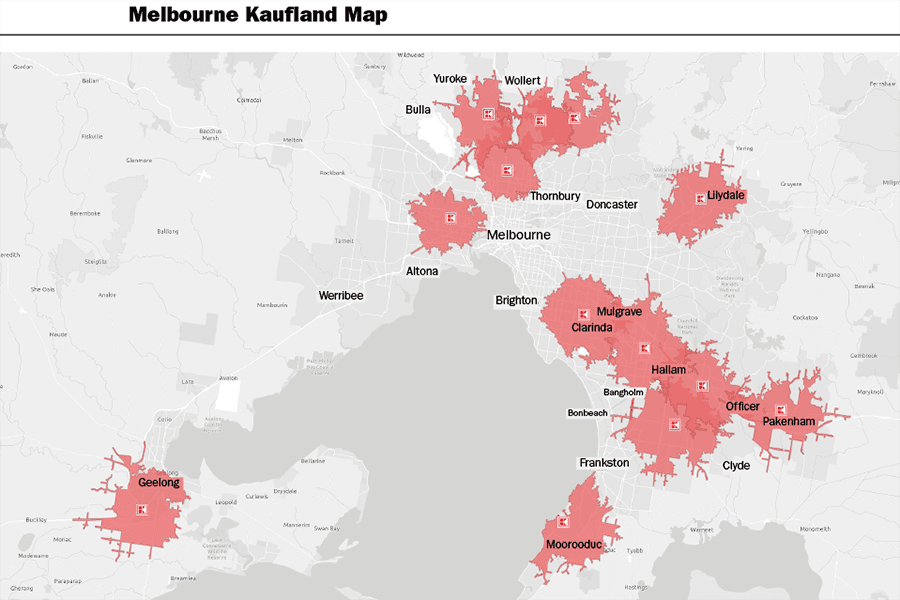 Option 2: Explore alternative uses
Mixed-use
co-working/office
Co-working space within shopping centres is a growing trend in the United States, with more than 75 examples already identified across the country. Various examples of co-working in retail are also emerging in Asia, with anecdotal feedback suggesting it has had a positive impact on asset performance. While co-working won't necessarily be a suitable option in all shopping centre locations in Australia, there will be potential for some locations, primarily within densely populated metropolitan areas. 
One local example is Raine Square in the Perth CBD, where the redevelopment of the centre includes 3,000m2 of office space for a co-working provider called 'Spaces'. Meanwhile, WOTSO is operational at Westfield Chermside in Queensland, located approximately nine kilometres from the Brisbane CBD. Vicinity Centres is also repurposing the former Myer space at Emporium Melbourne for a co-working provider. 
Co-working operators are typically committing to longer leases than specialty retailers, can drive foot traffic and support sales for retailers, particularly F&B. 
Residential/hotel
Mixed-use development is another key opportunity for the repurposing of department store and DDS space. The potential for a residential, office or hotel component can apply to a limited number of centres, depending on the layout, location, structure and a number of other factors. Mixed-use developments can be built above existing retail spaces, on underutilised or adjacent land, or partially or wholly constructed above new retail space. 
Entertainment
Competitive social uses
The esports industry is expected to grow at a compounded annual growth rate (CAGR) of 18.6% between 2018 and 2023 globally, reaching AUD 3.2 billion in 2023 (according to 'Markets & Markets' research). The expansion of esports in Australia is prevalent and growing at an increasing rate, with the largest esports venue in the Southern Hemisphere set to open in Emporium Melbourne in early 2020. Fortress Esports will cover 2,700m2, taking over the former Topshop space in the basement and lower ground levels of the centre.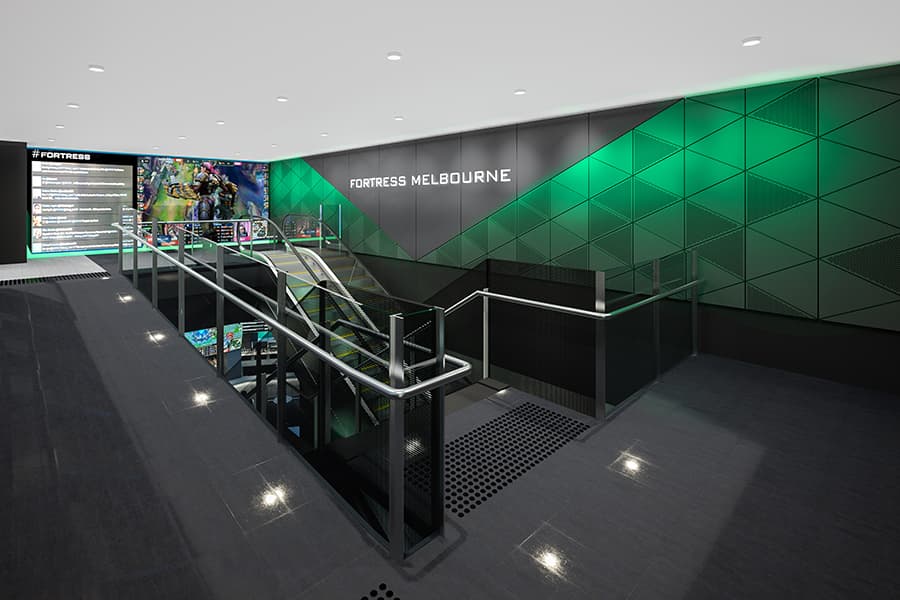 Other examples of competitive socialising include virtual golf, VR rooms, axe throwing, 'barcades', mini-golf and escape rooms among others. These uses have become a prominent part of some shopping centres in the United States and are gaining traction in Australia. Having these offerings in a shopping centre increases dwell time, drives F&B sales and has a positive impact on late night operators. 
Global examples
The opportunity to re-tenant historically low rent-paying department store space can translate into higher overall income. Globally, there are already multiple examples of the successful repurposing of department store spaces. Sears, Saks Fifth Avenue, JCPenney and Nordstrom stores in the US have been converted into modern dining precincts, supermarkets and cinemas. Seritage Growth Properties (a US REIT) is re-developing and re-leasing a portfolio of 266 properties previously leased to Sears Holdings to apparel, food and entertainment tenants at an average of 4.4 times higher rent. 
Social Services
Healthcare/Childcare
Healthcare and childcare services have the potential to be a more significant part of shopping centre. Convenience and accessibility, combined with additional retail and services available to consumers, makes it a compelling proposition. Medical clinics typically have high credit ratings, which is appealing from the landlord perspective. Providing childcare services also can drive foot traffic support surrounding retailers. 
After Big W vacated Forest Hill Chase in Melbourne, the vacancy was filled with childcare (indoor and outdoor) and other specialties. The now single DDS (Target) and triple supermarket sub-regional centre has combined the use of childcare with new dining, entertainment and lifestyle options including a cinema, bowling alley and a gym. 
Industrial/last mile DC
The demand for last mile distribution centres (DC) is heavily outstripping supply, with the diminishing availability of serviced land in inner city locations. In certain centres and locations, vacated space in regional and sub-regional centres could be converted into a last mile DC. 
Rental rates for some department stores can be as low as $85 and $120/m2 p.a., a threshold which is consistent with or below the prime industrial rent benchmark in Sydney. Prime existing net rents for industrial assets (5,000/m2) located in the Sydney western precincts currently average $125/m2 p.a. 
Myer and David Jones could consider converting more store space to back-of-house space to fulfil online orders. Both companies have been investing in and growing their online sales channel. Online sales for Myer and David Jones grew by 22% and 47% in FY19. 
Option 3: Subdivide for specialty tenants/mini majors
Landlords may look to split a large tenancy into multiple smaller tenancies. This would require a substantial amount of capex, but gives landlords an opportunity to capture a rental uplift. 
We estimate that an average DDS space in a sub-regional centre could be backfilled with one mini-major and 34 shops and deliver a 2.6x increase in annual rental income (based on benchmark rents), prior to upfront capex and incentive investment. In this scenario, the total leasing incentive cost would be approximately $7.7 million, assuming a 20% incentive in addition to downtime and construction costs. 
Clustering mini-majors and/or supermarkets is another plausible option to backfill space, avoiding a large reduction in lettable space (to common area). We assumed an efficiency ratio of approximately 70%.
Scentre Group successfully re-tenanted department store and DDS space after exit at Westfield Hurstville. Myer closed in early-2015, and was replaced by Woolworths and JB Hi-Fi on Level 1, and Big W and Cotton On on Level 2. Target also vacated the centre approximately two years ago. A $15 million refurbishment is underway with Uniqlo and TK Maxx (already opened), and JD Sports and another retailer expected to open by year's end. 
Conclusion and outlook
During the next five years, the conversion of department store space will be a key focus for shopping centre owners. The department store and DDS retail segment is likely to remain competitive with new sources of competition from ecommerce players, as Amazon continues to scale up, and via new physical retailers such as Kaufland. The opportunity for landlords will be to re-purpose low-rent paying space into new exciting uses that are more relevant to current and emerging consumer trends. We see the conversion of department store space as the new form of retail supply throughout the next five years and believe there is a major re-development and re-mixing opportunity for shopping centres to diversify the income profile, drive customer engagement and ultimately, asset values.
By Andrew Quillfeldt, Senior Director JLL Research and Georgia Mack, Analyst JLL Research