We all strive for our centres to become the community focal point – to respond to community issues. Vicinity Centres has gone a lot further. The team has recognised a fundamental issue that has a significant negative effect on the wellbeing of our society as a whole – youth unemployment. More to the point, they've done something about it.
High unemployment and lower participation rates in education have contributed to higher numbers of disengaged youth across Australia. The youth unemployment rate currently sits at 11.6%, more than double the national unemployment rate of 5.3%.
The impact of these higher figures of disengaged youth can cause concerns for shopping centre managers, retailers and, of course, customers. Often the first reaction is to increase security without properly considering what's causing these cases of disengagement in our communities.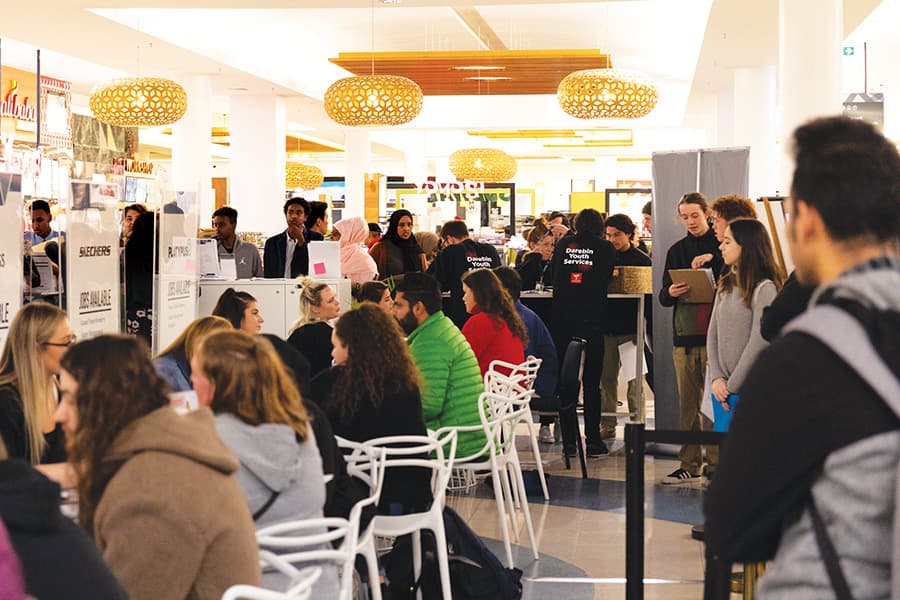 As we approach the festive season, there is a surge in employment opportunities, particularly in the retail sector, which is ideal for first-time jobseekers. Roles in retail can be an entry point into the workforce, and provide skills and experience that can be the launching pad to a retail career.
There's a great opportunity for our businesses to connect jobseekers, including those new to the jobs market, with retailers who are hiring. In return, we can help address youth unemployment, and help alleviate issues associated with disengaged youth at our centres.
By realising the opportunity to connect our communities, we've been able to develop and grow the Vicinity Centres Jobs Fair program.
Northland, located 13 kilometres from Melbourne's CBD, held its first jobs fair in September 2016, and it was an immediate success, with close to 500 potential job seekers and more than 180 applications submitted for local roles.
Northland expanded the initiative in 2017 by hosting 'Employment Week'. Through a partnership with the Northland Youth Centre, job skills workshops and seminars were held at Northland to prepare potential applicants to then connect with retailers at the two-day jobs fair. The workshops focused on topics such as résumé writing, interview techniques, job searching and personal branding. More than 1,700 people participated in 'Employment Week' and we are about to connect those applicants with close to 40 retailers.
Mandurah Forum in Western Australia held a jobs fair to coincide with the opening of each of its three stages of a recent $350 million development. The centre team was to connect more than 45 retailers with nearly 2,500 applicants. The success of the event was commended by local groups for its contribution to reducing high unemployment rates in the region. The jobs fair saw more than 120 positions advertised, with 30 candidates hired by retailers.
Broadmeadows Central in Victoria and Colonnades in South Australia held similar local events in October 2017, which connected hundreds of young people with retailers as well as other local businesses, community groups and recruiters offering employment, training and education programs.
The success of the Jobs Fair program, prompted Vicinity to expand the program across 14 centres this year, to reach young people across Australia and connect even more potential candidates with career opportunities.
Our approach to engage in a partnership was fundamental in the future of our Jobs Fair program for the future. At a centre level, it means education providers and training organisations, as well as local government organisations, can provide additional services to the people who are putting their hands up for help. The partnerships will help us maximise opportunities for everyone involved, most importantly for jobseekers.
Vicinity's commitment to address disengagement in our communities is reflected through our work with youth organisations as well as our national community partner, Beacon Foundation, which has experience supporting and inspiring young people across Australia towards a successful career in the workforce, working with secondary schools, parents, businesses and communities.
Our sustainability strategy is focused on working with young people, and our partners, to drive better outcomes for our retailers, our centres and the communities in which we operate.