New flavours, tastes and delights from around South Australia are highlighted at the Urban Pantry which returned to Rundle Mall for Tasting Australia last weekend. The Urban Pantry will offer a rare chance to sample some of the finest cheeses, seafood, gins, vodka, coffee, smallgoods, chocolates, wine, spices, pastes and relishes from many corners of South Australia – and Rundle Mall.
More than 25 artisan producers from five food regions will be featured, including Sunnyhill Distillery from Yorke Peninsula, the Adelaide Hills' Udder Delights and the Fleurieu's Port Willunga Fine Foods. Butch's Smallgoods and Arrosto Coffee from the Riverland will also take part, along with Barossa Valley Cheese Company and Seppeltsfield Road Distillery. Haigh's Chocolates, Jonny's Popcorn, Charlesworth Nuts and Liquid Gold Kombucha will also provide a taste of Rundle Mall and Adelaide.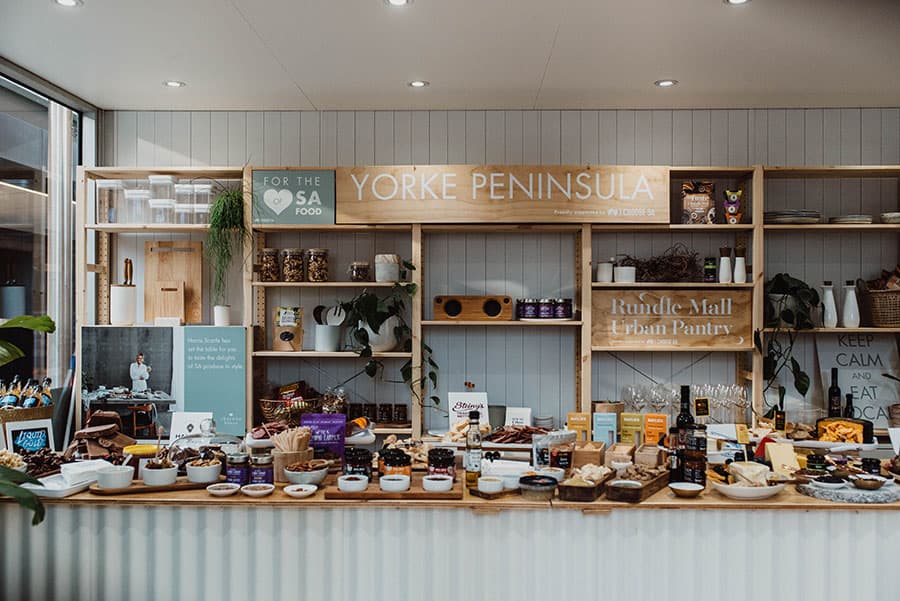 While enjoying product tastings and stocking up the reserves at home, Urban Pantry visitors can also collect a map to Taste Rundle Mall, a self-guided foodie tour of the Mall Precinct.
Taste Rundle Mall will uncover hidden gems and special offers from Rundle Mall traders and producers including cocktail chocolate truffles at Just Bliss, T2, Charlesworth Nuts, Foods for Life, Lindes Lane and Hotel Richmond.
By enjoying one of the many Taste Rundle Mall special offers, foodies will earn a chance to win the ultimate getaway – a trip for two to Port Lincoln for two nights to sample the finest of Eyre Peninsula, including a 2.5 hour oyster farm tour and tasting.
Rundle Mall Management Authority General Manager Johanna Williams says the Urban Pantry provides an opportunity for Rundle Mall visitors to experience some of the special produce often only found out of Adelaide. "Rundle Mall plays an integral role in the lives of so many South Australians, so it is a great opportunity to connect them with major events like Tasting Australia."
"The Urban Pantry was so popular last year, and we're thrilled it can return to introduce emerging artisan producers to a wider audience while also celebrating some of the more well-known brands on Adelaide's doorstep." she continued.