ArtVo Illusions is coming to the Gold Coast and it set to land at QICGRE's Robina Town Centre. It's a phenomenon that has captured the imaginations of art buffs and instagrammers in Melbourne and now Gold Coasters are set to experience the hype for themselves with the launch of the 'trick-art gallery' – ArtVo Illusions.
Expected to open its doors in the coming months at leading Gold Coast shopping, dining, entertainment and lifestyle destination Robina Town Centre, the immersive 1,481m2 art gallery will become a must-visit attraction for locals and visitors.
Located near The Kitchens, ArtVo is taking the traditional gallery experience and turning it on its head, encouraging customers of all ages to 'be the art' as they interact with a kaleidoscope of optical illusions that extend from the ceiling to the floor.
More than 15 artists are busily working behind the scenes at Robina Town Centre to bring this vibrant visual playground to life, which – upon completion – will feature over 80 artworks across eight themed zones to immerse and engage with.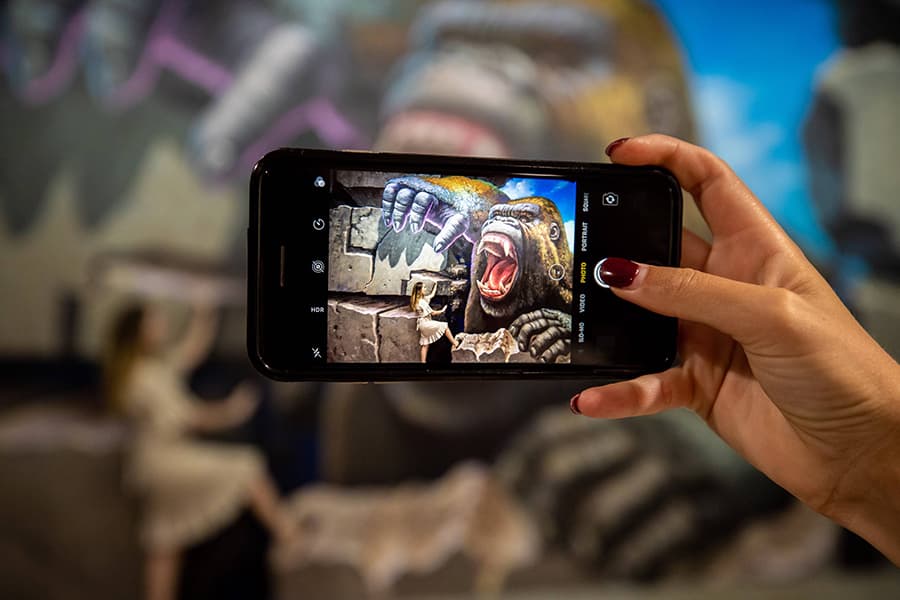 And while the artwork concepts and themes are still tightly under wraps until the big reveal, locals can expect to be wonderstruck by the clever artistry and incredible craftsmanship that goes into creating each body of work, not to mention the hundreds of litres of paint! Upon entering the space, visitors can self-guide their own gallery adventure and explore each immersive art-piece and zone at leisure, stopping to put themselves in the picture along the way in various scenes, locations and famous paintings.
By creating optical illusions through colour, shape and pattern, the installations remarkably trick the eye, which can be captured through photography. So unlike many other museums where photography is a prohibited, iPhones and cameras are encouraged.