Marguerite Bell attended Tech Festival in London in October; leading global retailers and technology experts talked about the future of retailing. In this article, written exclusively for SCN, she shares her insights.
The future of retail is not really in the future. The future of retail that we speak of is here now and new emerging technology is creating a rapid pace of change in the retail industry. To survive, retailers must plan strategically, invest in new technologies, drive change, think diversely and recruit differently.
The best way to understand the future of retail is to talk, learn and engage with retailers, tech suppliers, start-ups and analysts. As an industry partner at Tech Festival in London, I immersed myself in the event at the beginning of October, joining leading global retailers and technology experts to talk about the future of retail.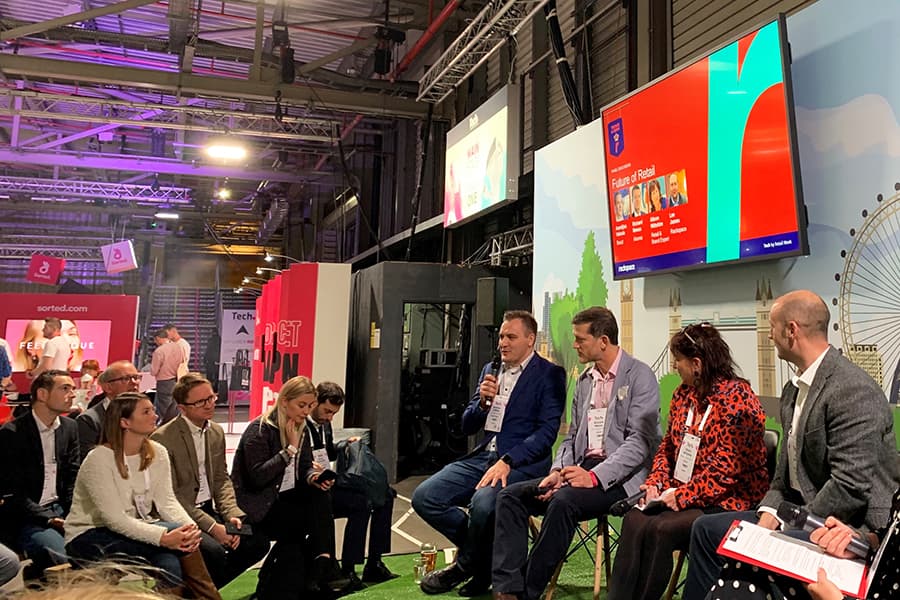 The most commonly asked question: 'Is the future of bricks-and-mortar dead?' was raised many times. Should the question not be: "How do bricks-and-mortar stores deliver what the customer needs and drive a compelling channel in the retailer's offer?"
Chenkai Ling, vice president of JD.com discussed the future of retail as being boundaryless and fragmented with multiple channels and shopping anywhere, anytime. Ling discussed how shopping will be about "the moment". Retailers need to deliver the right product, to the right person, in the right place at the right time. I am sure for many, that resonates with the fundamentals of retail we have all learnt. Retailers will need to be customer centric by being technology driven, knowing the person, product, place and time. Technology deployment must be involved in every step of the retail process and be integrated with seamless usability.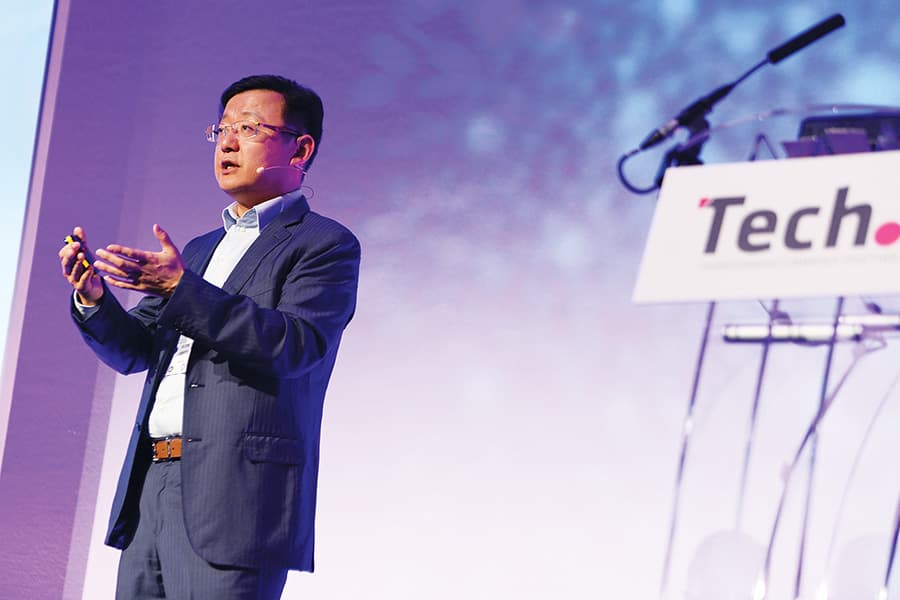 Let's explore six key takeaways from Tech Festival while also incorporating retail experiences from my travels throughout Europe and New York City.
1. Frictionless
"The Global Retail Sector spent almost $203.6 billion in 2019 upgrading technology." – Tech Festival 2019
Technology needs to support store teams to create a frictionless experience for all consumers. For team members it is about developing a 'never lose the sale' mentality across all channels. Technology needs to deliver systems and processes that are fast, convenient and seamless from checkout to inventory management and delivery. The roll out of AI-powered checkout solutions for Hong Kong's Circle-K convenience stores delivered a 30% decrease in checkout time, making it quicker for customers to shop while also freeing up team members to deliver higher customer service levels.
With the integration of technology, we must be clear that it crosses all areas of the business including marketing, culture, hiring, product development, logistics, etc. All areas must interact and work cohesively with each other to drive frictionless, easy, convenient and speedy results that meet the needs and demands of the customer.
2. Experiential
Customers fall in love with brands through in-store experiences. Retailers need to know how their customers want to interact with their teams and in-store environments. Will it be by gaining advice from an expert or through touch, taste and try? Or, perhaps they will want to interact with screens, picking and choosing products digitally rather than physically touching them on a shelf? Retailers need to determine how to use technology and analytics to engage, connect, commit and build loyal brand advocates while delivering a memorable in-store experience.
Le 4 Casino Paris has reinvented the neighbourhood grocery store to a shop, dine in or takeaway experience where digital services enhance and simplify the day-to-day task of shopping. Customers can choose from a selection of carefully curated gourmet products or sample dishes by guest chefs. They can blend this physical in-store experience with digital shopping. After sampling and browsing, shoppers can do their shopping using a giant digital wall through which they have access to the full range of products available from Casino's online store for delivery that evening. Another highlight is their La Cave wine cellar, where highlighted wines are backlit and when selected and placed on a specific spot the table illuminates with product information, tasting notes and menu suggestions.
3. Personalisation
Driving the personalisation of individual customer experiences has been identified as one of the main omni-channel priorities for retailers this year. Clodagh Moriarty, chief digital officer at Sainsbury's Group, described technology as the future enabler and driver of retail change for Sainsbury's 150-year-old business.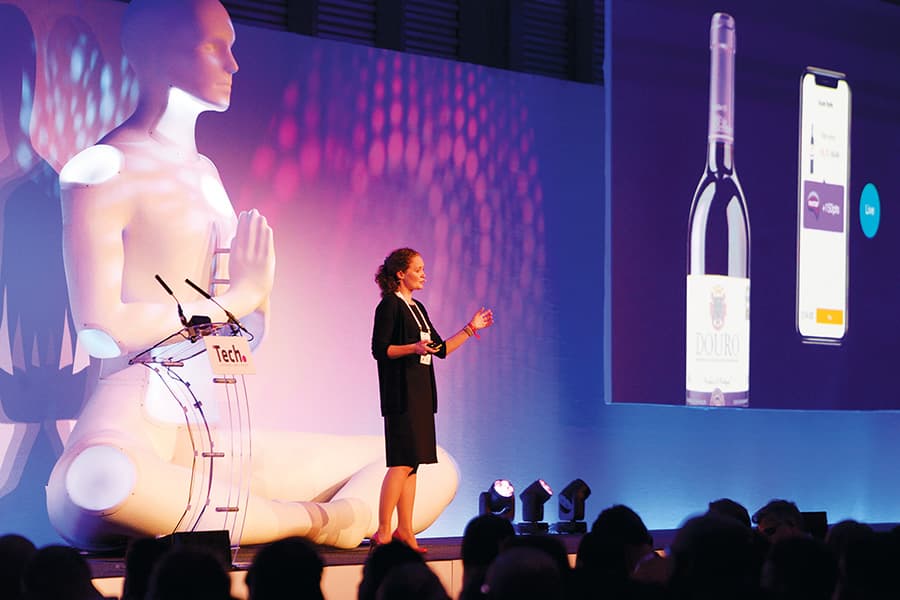 The company's digital approach focuses on ways to engage their customers using technology and how teams use technology to drive change. Why? Customers that shop online and offline at Sainsbury's spend 2.4% more than just offline customers. Gathering in-depth product knowledge from online helps develop locations, specials, offers, recommendations and has enabled personalised real-time offers in-store.
But what about making personalisation entertainment? There could be no better example than that of M&M's World Times Square, New York. The atmosphere is electric, the environment colourful and the fun and excitement contagious.
What to do first – fill a bag with a personal selection of M&M's in all the colours of the rainbow, personalise your M&M's, or use the M&M's colour mood machine to find out your M&M's colour mood?
4. Curation
Retailers need to understand how consumer data can drive product development and curated lines by utilising big data. Chenkai Ling spoke of the collaboration between JD.com and Huggies to understand the true demands of consumers. From the data analysed, a composite material version nappy was launched based on JD's comprehensive analysis of orders and customer reviews. The data analysed the frequency of customer shopping trips and average daily baby nappy needs. This resulted in a new 104 nappy package being introduced. The new product accounted for more than 62% of Huggies sales on JD.com.
5. Convenience
The most memorable takeaway for me here was concentrating on what businesses deem convenient, versus what customers expect. Brands need to understand what convenience means for a specific customer and for their specific needs – convenience on their terms. Are retailers focused on understanding and delivering convenience for a specific customer, in their moment, for their lifestyle and needs and is it frictionless? It is a question that retailers need to explore, answer and commit to.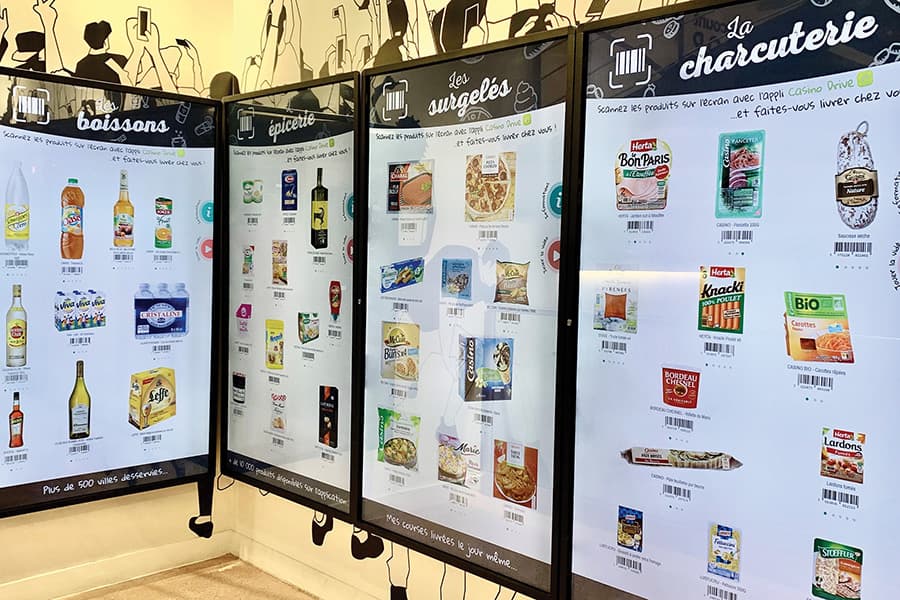 6. Sustainability
As a society, we are moving towards the acceptance of secondhand and share markets such as Uber, Airbnb and Rent the Runway. Rent the Runway is a US subscription fashion service that allows women to rent designer styles for everyday wear and occasions. You start to understand their commitment to sustainability when you learn that they also own the largest dry-cleaning business in the world. It is a data driven dry cleaning business that analyses how to make each garment last longer and better and thus reduce the impact on landfill. Their focus on sustainability includes controlling and using green chemicals, consolidating shipping and cleaning efficiently in bulk loads.
Innovation and technology advancement requires time, space and money. Investment in technology is a given but will not be maximised if investment in frontline teams is not undertaken. Of course, changing the mindsets and beliefs of team members may be challenging but the solution lies in removing barriers that hinders new culture to thrive. Team members will need to be energised, given clear strategic direction and training to adapt to change.
How will bricks-and-mortar stores drive a compelling channel in the retailer's offer? By delivering a sense of community, conversation, relationships, sharing passion, creating memorable moments and interactions that leave a strong impression that makes the customer want to come back for more. Retailers that are willing to seize new opportunities, embrace technology and deliver on their customers' needs and wants will continue to thrive in the digital era.