We've all got a lot of brands in our centres but are we a brand ourselves? Does your centre have a 'brand'? Should it have one? Brands harness customer loyalty; sounds good and it's probably true. So, how can you 'brand' your centre?
A few months ago, we were commissioned to create and launch the brand of a completely new business, in a reasonably new product category. It was the definition of a 'blank sheet' opportunity to develop a brand from the very beginning, and have a significant influence on what customers will eventually see and experience, and on the success of the business itself.
Where to begin? Once all the global research and competitor analysis had been digested, it was time to ask the hard questions: Who do we want to be? What do we believe in? Who do we want to speak to? What are we promising? How will we deliver?
The long process to arrive at the right answers would ultimately determine every response and course of action for the life of the brand. They would lay the foundation on which every brand attribute would be built, and shape the strategies employed for everything from marketing and social to service and experience.
The project reminded me why we invest so much in developing businesses into brands. It's a well-known truth that people buy brands, not products. Brands exist to create differentiation from competitors, and to facilitate stronger loyalty and premium pricing. They're a promise of what you can always expect to experience.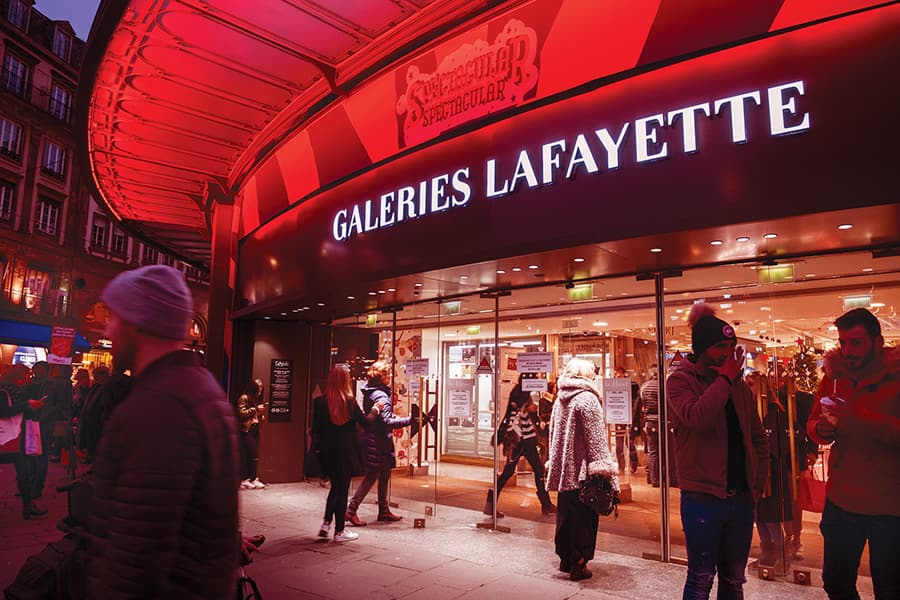 It's no accident that some of the most successful enterprises in the world are represented by the most valuable brands in the world.
So why do so few retail assets and precincts employ all the ingredients of successful branding to their business strategy?
I feel it's because most retail centres think of themselves as 'assets' instead of 'brands', and somehow the rules of branding don't apply when you're a home of diverse individual brands and services. Nothing could be further from the truth. If anything, the 'house of many brands' structure necessitates even stronger adherence to branding principles.
Some shopping centres around the world have managed to transcend their status as 'mere' retail destinations offering convenience and a diverse suite of brands, and have become brands in their own right. Some, such as Galeries Lafayette in Paris, have done so off the back of unique architecture, while others, such as Ion Singapore and Amarin Plaza in Bangkok have become global icons as a result of their investments in customer service and experiences. However, even small, suburban centres with limited marketing budgets have the opportunity to develop their identity into a brand people admire.
When we're given the privilege to work as the creative partner of a shopping centre, we're almost always presented with a detailed briefing on the centre's trade areas, along with the profiles of 'typical' customers. However audience knowledge is only one of several attributes of successful brands (and businesses).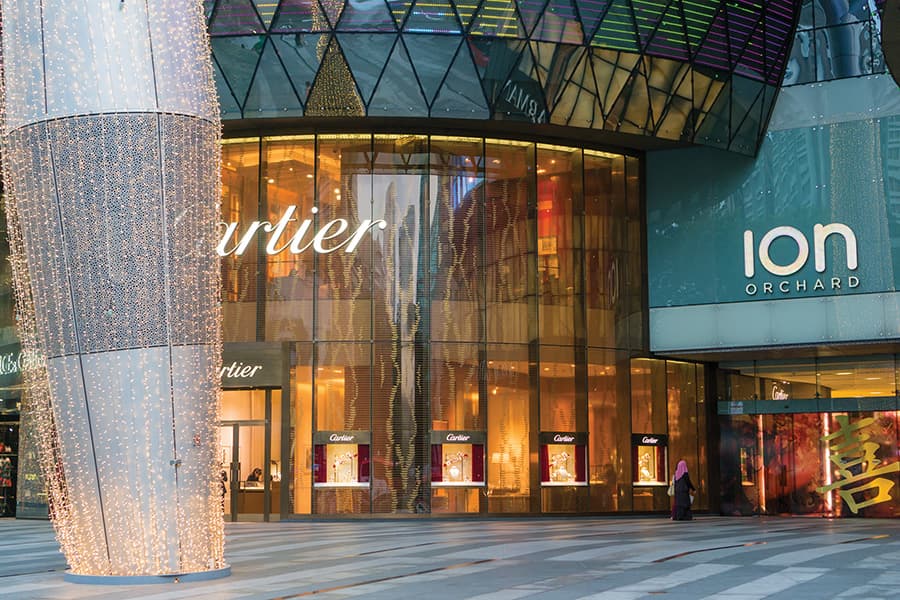 Here's a simple summary of the ingredients that can help drive stronger visitation, loyalty, spend – and underpin long-term success.
Do you know who I am?
Successful brands have a forensic understanding of their customers that goes way beyond postcodes or physical boundaries. Traditionally, retail asset owners have a good grasp on their target market, usually segmented as primary, secondary and tertiary trade areas. However, the most successful brands know they can't appeal to everyone, and instead focus on very specific audiences – usually the ones most likely to be loyal and profitable.
Knowing these audiences intimately allows marketing to be highly targeted, and will ultimately influence the tone and presentation of your branding, allowing greater cut-through and a deeper emotional connection between the brand and customer.
Promise me something
A brand promise gives the customer an indication of what to expect, every time they visit your centre or engage with you online. The more you deliver on that promise, the stronger the loyalty to your brand. A brand promise can relate to something tangible (ambience, experience, ease, safety, innovation) or emotive (happiness, inspiration, community). The best brand promises seek to solve a customer pain-point, or deliver something valued by your customer. Whatever it is, it must be clear and served consistently.
Consistency
Consistency equals reliability – perhaps the most valuable currency for any brand. Consistency demonstrates stability and confidence. Conversely, inconsistency breeds doubt and confusion. Be consistent not only in how you present, such as the design of communications, but also in how you behave – from your tone of voice, and service experience to the style and format of promotions.
A simple but valuable exercise can be to create a display of every campaign, 30×40, Facebook tile and Instagram post from the last 12 to 18 months. Does it scream consistency? Is it immediately obvious everything you're seeing came from a single source? Or is it a mish-mash of styles, designs, layouts and reactive content types that's more confusion than it is cohesion?
What makes you different?
Yes, it's Marketing 101, but having a USP is critical to having an identity, and giving your brand a unique voice in the marketplace. Being genuinely unique can be difficult, or near impossible, and being different for its own sake won't deliver any significant benefit. The idea is to choose something that you can do differently, or preferably better than your competition. It might be your customer service, the look and feel of your marketing communications, how you treat a certain segment of your audience (eg. seniors, or young families), or becoming 'famous' for a particular promotion or seasonal experience. Whatever you choose, remember that combining something unique, with consistency and time will equate to significant brand recall and loyalty over the long term.
What's the story?
People love stories, much more so than 'things'. It's the reason we seek escape in books, movies, games and binge on Netflix docos. Stories make things personal, and help customers form deep connection with your brand that goes beyond the practical and pragmatic. As in any relationship, that connection must include trust and emotion – two things that stories can help nurture and develop.
Storytelling will help define where you've been, where you're going and the role you play in your community. There are stories everywhere. The role of the centre marketer is to find the ones that will connect most with your audience, and help them form a deeper emotional bond with your brand.
A Harvard study hypothesised that 95% of all purchase decisions are made subconsciously. Research shows the emotions play a major role in the subconscious decision-making process, which means that brands that have cultivated a strong, positive, emotional connection with their audience will always enjoy a competitive advantage over their competition.
What do you believe in?
People connect with brands that take a stand on an issue. Having a strong belief fuels differentiation from competitors, and makes it easier for customers to connect with you if they share your values. Naturally, political and controversial issues can also alienate people, but there are myriads of positive causes and issues in every community that would welcome a dedicated, authentic champion. Find a natural fit, and a cause that resonates with your customers, and provides an opportunity for your brand to make a genuine connection with them.
Retail assets are currently facing an unprecedented level of disruption, coming from multiple sources. It's now more important than ever to adopt the fundamental strategies employed by highly successful enterprises all over the world. Whether you know it or not, in the mind of your customers, you're a brand, not an asset. Follow the playbook of thriving brands, and start re-building the foundations for future success.