Some of Australia's most recognisable and awarded chefs, restaurateurs and lifestyle retailers will open from March 2023 across the intimate laneways of Sydney Place – a new vibrant precinct developed by Lendlease in one of Sydney's most-loved waterfront destinations, Circular Quay.
Twenty exciting food and beverage operators have today been announced including chef Federico Zanellato's (Lumi Dining), much-loved pie and pastry store, Lode Pies; sophisticated rotisserie chicken shop, Sunday by chef Morgan McGlone (ex-Belles Hot Chicken); and Japanese-inspired whiskey bar and dining by Joel Best.
They will be joined by Toby's Estate, Kosta's, Malay Chinese Noodle Bar, BoBo Dumplings, Toastiesmith and many more of Sydney's casual dining favourites in some of the city's newest laneways.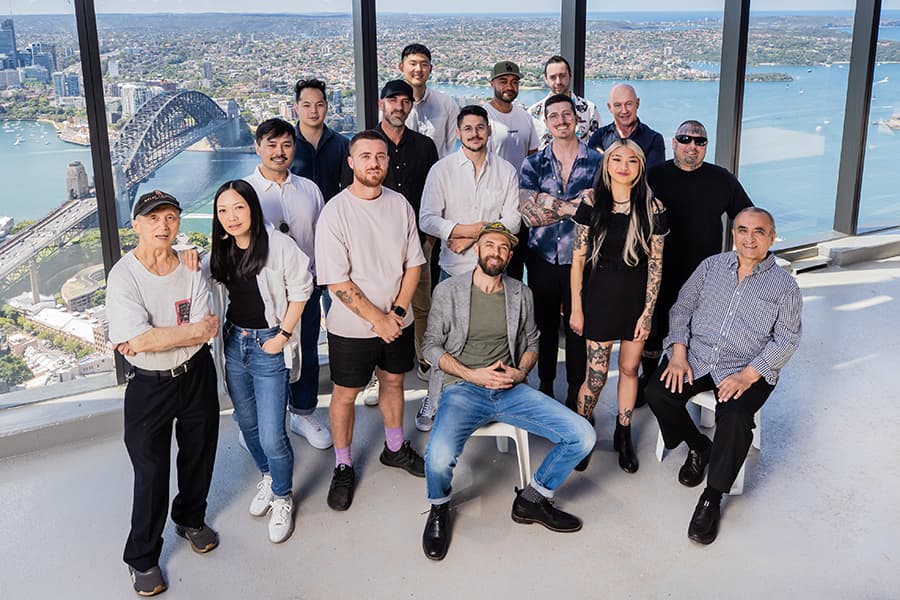 Sydney Place also comprises a landmark 55-storey office tower designed by one of the world's leading architecture firms, Foster + Partners. The 263-metre tower has officially completed construction and taken the title of Sydney's tallest office building. At the base of the office tower, the precinct will include retail, community experience and intimate laneways, all designed to enhance the daily experience of those that come to the district to work and play.
The news of these quality food and beverage operators opening follows the announcement earlier this year of the much-anticipated rebirth of Jacksons on George by Maurice Terzini and DTLE, now set to open in mid-2023.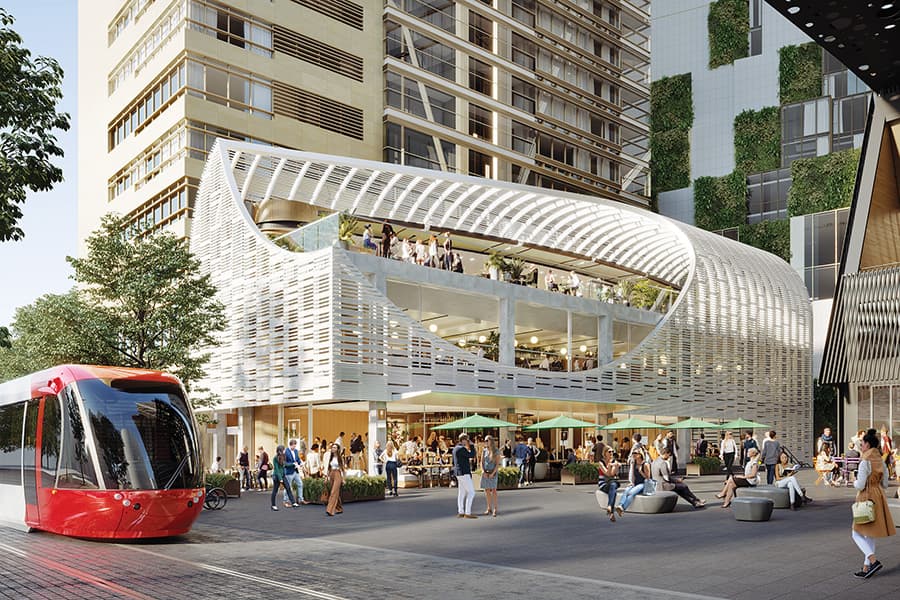 This confirmed line-up of exciting venues signifies the next important milestone in the Sydney Place development. A key driver in establishing what will be one of the most compelling Sydney precinct openings in 2023 are the intimate laneways offering a mix of 24 must-visit bars, grab-and-go favourites and signature dining hot spots, which will bring new energy to the northern CBD and position Sydney Place as a must-visit dining and bar destination.
Marnie Devereux, Lendlease Head of Retail Development, said, "We've had strong interest from potential tenants right from the get-go and are thrilled to finally be able to share our exciting final mix of retailers that will no doubt bring new vigour to Sydney Place and Circular Quay.
"Securing our retail line-up, in addition to the recent completion of Salesforce Tower, brings us one step closer to seeing the Sydney Place precinct come to life, complemented by the revamped Jacksons on George and major public square on George Street."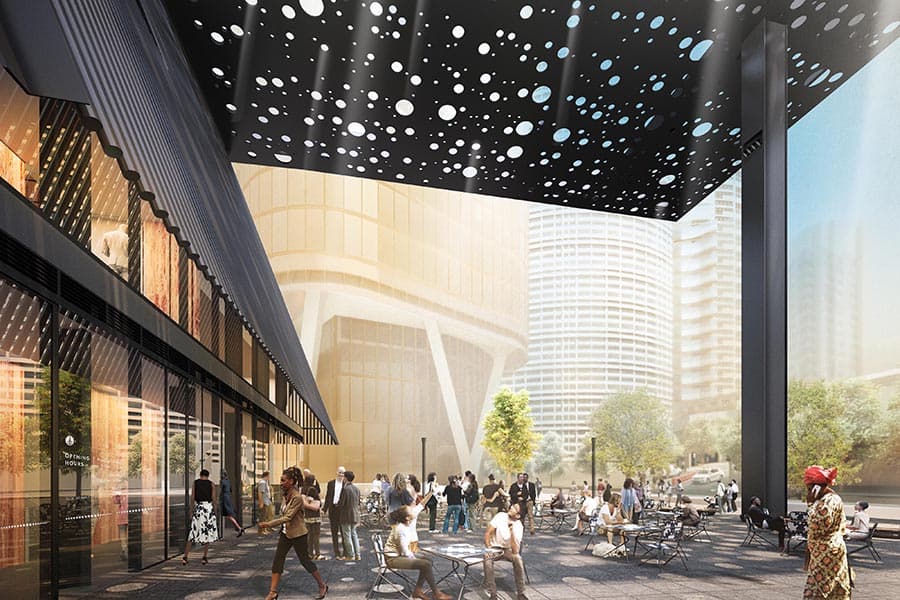 Lendlease's transformation of this part of Circular Quay will see Sydney Place as an innovative, integrated office, dining and retail experience, blending in with the historic surroundings, with transport, and neighbouring luxury hotel and residential developments announced or underway.
Sydney Place will include the following 'eat streets' in the laneways at the base of the 55-storey office tower:
Crane Lane will be an everyday-dining inspired spot with a warm energy and operators serving breakfast, lunch, dinner and everything in between including, BoBo Dumplings, Toastiesmith, Open Sesame Middle Eastern concept, Burger Point, Sushi Yuzen, Dopa, C9 gelato and Yasaka Ramen.
Rugby Place will be the gateway to Sydney Place connected directly to Pitt Street and will be a busy thoroughfare with quality, quick food options that make for easy takeaway. It will include Sunday, Lode Pies, Malay Chinese Noodle Bar, and Kosta's.
Underwood Street is a hidden alleyway destination for all things pocket-sized and intimate, from coffee and toasties to a destination Japanese diner and a tattoo parlour. Key operators will include Joel Best's new Japanese-inspired whiskey bar and dining concept, Kingswood Coffee, and cafe The Associate, as well as Thirteen Feet Tattoo.
The first retail tenants of Sydney Place are scheduled to open in March 2023 and will roll out until mid-year.