Perth's Karrinyup has always been the dominant fashion centre north of the Swan River. It's just undergone a massive $800m revamp that we featured during its development stage. Now it's all open and trading; Scott Nugent gives AMP's assessment of the new centre. The new retail experience Karrinyup Shopping Centre.

Three years ago, we set out on a journey to reimagine the retail experience by creating one of Western Australia's leading fashion and lifestyle destinations. The $800 million development of Karrinyup, which AMP Capital has managed on behalf of owner UniSuper, has seen the centre almost double in size. Right from the outset, the ambition behind the development was to deliver a landmark fashion and lifestyle destination where high-quality retail brands can be found alongside leading entertainment and dining venues and everyday convenience.
Finding the right retail mix
Achieving the new retail experience cannot be done without first securing the right mix of tenants.
We know that when our customers walk through the doors, they want to be surprised and delighted with a totally unique experience. This approach has driven our leasing strategy.
Karrinyup's retail mix spans some of the world's leading fashion, beauty and lifestyle retailers. The centre is now home to major international brands including Zara, UNIQLO and H&M, first to-Perth brands LEGO and Sephora, and one of WA's most extensive collections of Australian designers to be found under one roof.
But our tenant mix goes beyond just traditional retail. The new-look Karrinyup incorporates extensive dining and entertainment precincts which generally haven't been featured in shopping centres before.
Gone are the days of the traditional food court. Customers are becoming far more food-centric. In recent years, we have seen a movement towards more sophisticated dining options, including café terraces, fresh food markets, and leading restaurants and bars. We've brought this to Karrinyup as well as a variety of Perth's best hospitality operators.
Our Fresh Market is the new go-to for healthy food options and great local produce and comprises a unique collection of West Australian fresh food brands anchored by a new Coles, Woolworths and ALDI. We have introduced West Australian-run businesses to provide customers with a mix of stores they know and love along with those they may not have seen before.
In addition to a state-of-the-art ten cinema HOYTS Cinemas, our leisure operators include the likes of Holey Moley mini golf, Strike Bowling, an arcade-themed bar Archie Brothers Cirque Electriq, all of which activate the centre beyond the 9am to 5pm.
Elevating the customer experience
For shopping centres to thrive in this new era, they must seek to elevate the customer experience. To do this, it is important to first truly understand who the customer is and what their needs are.
At Karrinyup, we have developed a sophisticated experiential strategy. We have complemented our overall retail mix with a host of VIP offerings designed to make shopping at the centre a more enjoyable and convenient experience. This includes introducing personal styling and valet parking and launching Perth's first Tesla Supercharger station for Tesla vehicles.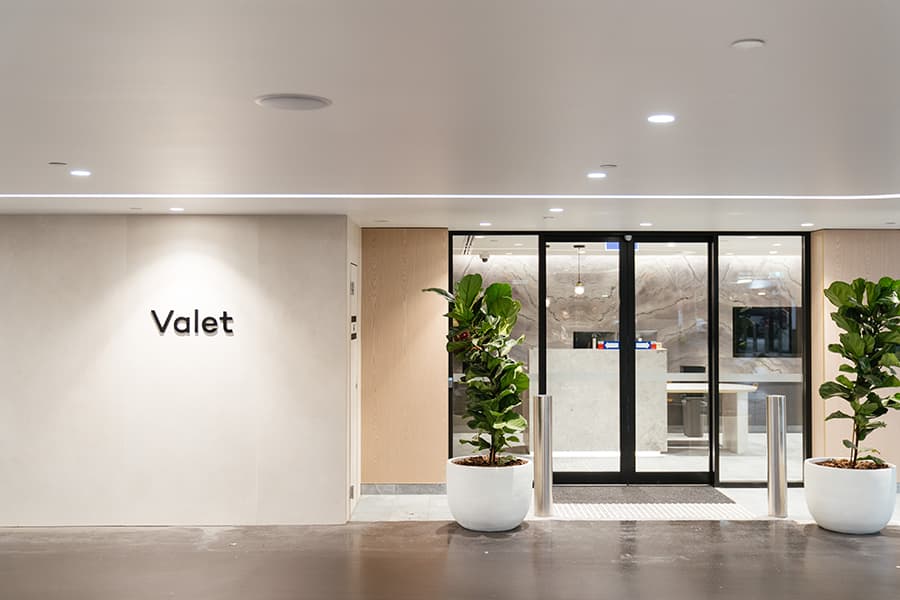 Responding to what the local community wants
Shopping centres are an important social hub for the local community. Listening to the insights and responding to the community's needs has been a key driver for us in delivering this development.
Karrinyup has been a community amenity and meeting point for more than four decades, and many enhancements have resulted from extensive community-based research.
The centre now offers the convenience of traditional shopping with everything under one roof. We have sought to make the centre an easy and pleasant place for the community to use, from increased centre-wide parking to new parent rooms and playgrounds.
Our new external kids play area, The Cubby, has been designed to surprise and delight parents and kids alike and encourages interaction and engagement with the new-look centre.
The playground was developed following research which found that no other local shopping centre offered substantial playground and landscaped areas for the community to enjoy.
Creating vibrant communities
While residential hasn't typically been a feature of shopping centres of the past, there is growing global recognition of the merit in mixed-use developments – not just for the owners of these assets but for the residents who will be at the heart of the creation of a vibrant, dynamic community that extends beyond 9am to 5pm.
The expanded Karrinyup development embraces a live, work, play approach and will offer 350 high-quality apartments on completion. Our residents will benefit from having a community hub on their doorstep with convenience and connectivity not experienced in Perth before.
The evolution
Shopping centres have long been the commercial and social hubs of our town centres. But in the face of challenging market conditions, they must evolve to meet customers' changing needs. The retail sector shifts very quickly, and those centres that pick relevant trends and reinvent themselves to meet the needs of customers will flourish.
Multiplex is the builder for the development, with JV Architects Hames Sharley and Taylor Robinson Chaney Broderick (TRCB).