This article by Robert Lewis, Senior Development Manager at Marrickville Metro, was first published in SCN's July/August edition

Known as the beating heart of the local community, Marrickville Metro has been the place for locals to gather and socialise for nearly four decades. While shopping centres traditionally focus on the transaction of goods within their walls, Marrickville Metro's new development, which opened on Thursday 10 June, focuses on the experiences created with the local community at the forefront. 
The Inner West is a vibrant and diverse cultural pocket within Sydney and Marrickville has its own identity and unique set of quirks. The DNA of the local area is mirrored through the new development and responds to the growing and ever-changing population needs within the local area. 
Everything about the project has incorporated the local community – from the industrial façade to the small, family-run businesses that are involved, our wonderful neighbours who have been a part of the journey, through to the local art program. 
Designed by Hames Sharley, leading architects across retail, town centre and urban development, the former industrial façade has been up cycled in consultation with the Inner West Council, to honour the heritage of the local area. Large-scale murals by local artists decorate the external walls and, by nightfall, the building glows with neon lights. We've created a sensory journey that starts in the early morning and can take you right through until late evening.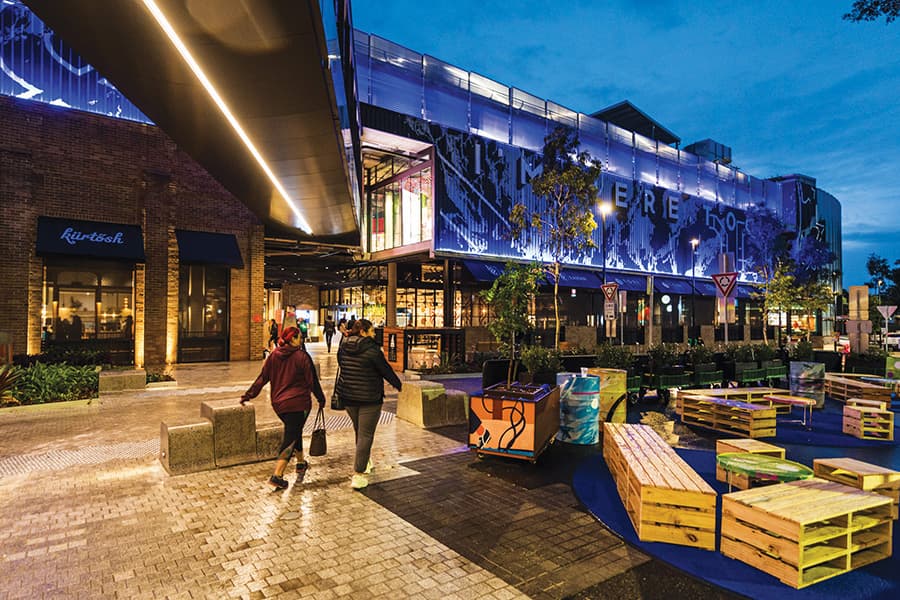 Marrickville Metro takes the convenience element of the traditional shopping centre, with everything our customers want under the one roof (joined by the footbridge) but have kept that personal connection you get from the 'hole in the wall' café in your local neighbourhood. We've been able to bring family-run, local operational businesses into the retailer mix to give customers a blend of concepts they love and stores they haven't seen before – but are perfect for the area. Each retailer we have partnered with brings a unique offer to the precinct – either through a new-to-market concept, evolving an existing menu, bringing a new cuisine, or adding new services to their offer. Each retailer has completely embraced this and what stands is a vibrant, diverse and truly eclectic offering.
The new site sits across the road from the existing centre and is accessible through a pedestrian bridge and street-level walkway, bringing a unique approach to development.
Sustainability
The new site on Smidmore Street continues to drive the centre's commitment to greater sustainability, with the incorporation of solar panels on the new carpark roof. The energy generated by the solar panels supplies approximately 25% of the energy required to run the base building.  
Dining
Marrickville Metro has welcomed more than a dozen new food operators. Some are familiar to the local community and some bring fresh ideas and new concepts to Smidmore Street. It was important that each restaurant had a strong point of difference in the market and that, overall, we had a diverse mix of offers. Known for their Vietnamese outpost in St Peters, Rice Pantry has launched a new, larger concept with an innovative, Asian-fusion menu. We have also welcomed Karl's Charcoal Chicken. Nanyang Malaya Café brings the traditional Malaysian Kopitiam to Marrickville and is the second collaboration between Billy Chong (Ipoh Town) and Kaisern Ching (Chefs Gallery). 
Smidmore Street has something for all ages – it's accessible with onsite parking and is suitable for day gatherings and through to late night.
You can come with a group and know that there will be an option for everyone – no two cuisines are the same and we can cater to a range of dietary requirements. Some of our eateries have also developed kids' meals that suit their younger paletes but steer away from the standard 'fish n chips' or nuggets.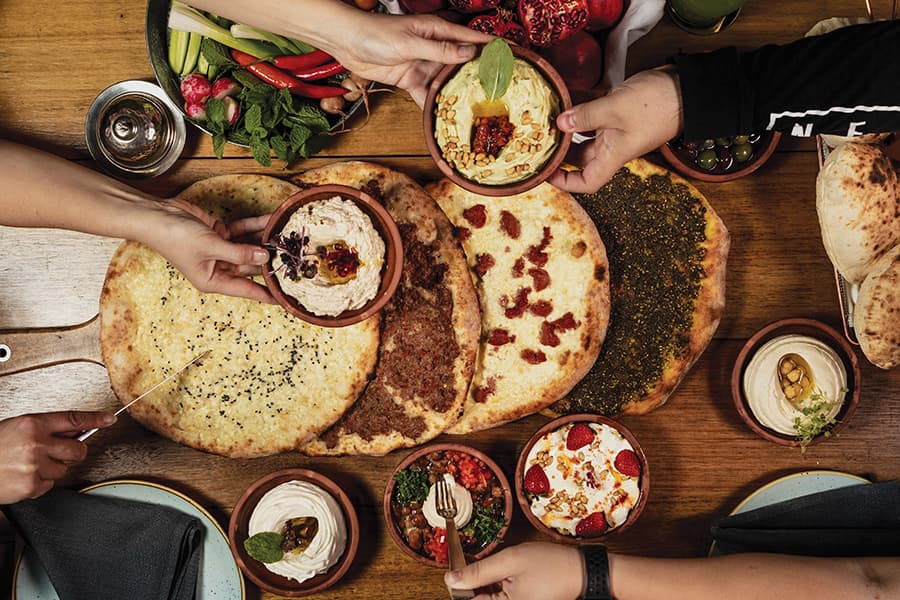 We have a range of delicious and ethnic cuisines for our visitors to enjoy including Raman (Lebanese eatery), Izakaya Tori, The Grumpy Italian, Kürtosh, Shepherd's Artisan Bakehouse and many more.
Lifestyle and convenience
Even the convenience offerings at Marrickville Metro are pushing boundaries. A new Coles supermarket adds another fresh choice to Woolworths, ALDI and Panetta Mercato. Panetta Mercato has moved to the new site to accommodate a refreshed concept including an onsite café. A variety of speciality stores are available including Astakos Fish Market, Green Valley Spices, Miracle Supermarket and Liquor Emporium, with more than 500 craft beers available at its Metro store.
We also welcome a local favourite – unique art and design store, Hypmotive. Known to residents for its rare collections that are produced by skilled independent artists and makers across Australia, Hypmotive's new space is an opportunity for even more local residents to shop and attend a variety of workshops such as wheel-thrown pottery.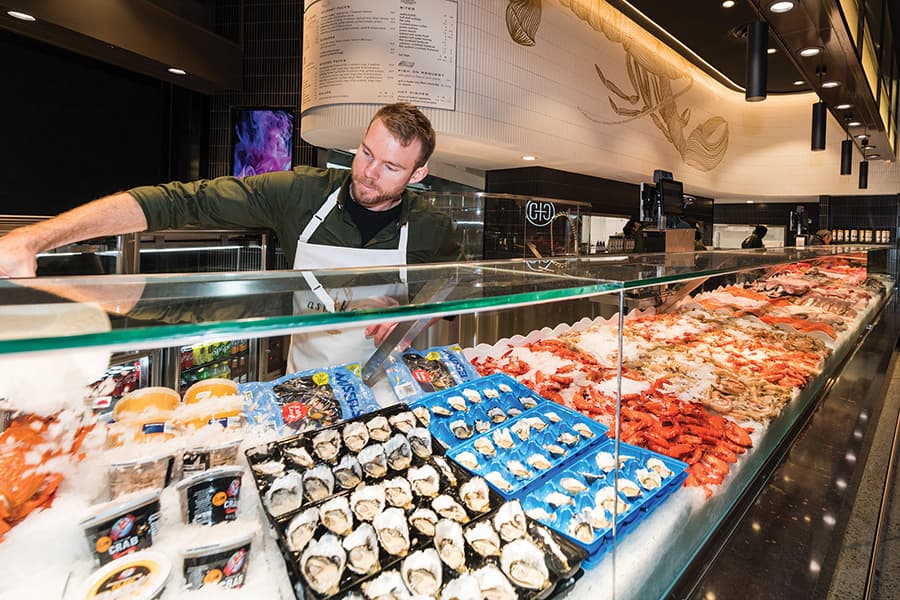 Marrickville Metro also has a Bodyfit Platinum gym with group exercise classes, a créche, sauna and state-of-the-art equipment. Bro Bar brings a new approach to men's grooming and skincare, and Hip is a new hair studio bringing a sustainable edge by using only cruelty-free, paraben-free high-quality hair products. Even the furry friends of the family have a place at Marrickville Metro with pet care and grooming company, Paws and Palms. 
Art and culture
A big part of the development has also been our Public Arts Program in partnership with the Inner West Council, which has resulted in more than 35 pieces of public art bringing colour and character to the walls of Marrickville Metro. 
Along Smidmore Street and Edinburgh Street are large-scale artworks by Georgia Hill, Fintan Magee and Liz Shreeve, along with a multitude of other beautiful artworks throughout the centre. Traditional amenities are given new life with murals decorating travelators, laneways and even the bathrooms. 
Many of our retailers have also embraced art and have engaged local artists to develop cultural and creative murals within their venues. The local art program not only adds beauty and interest to the development but also provides support to the talented local creative industry in what has been a difficult year.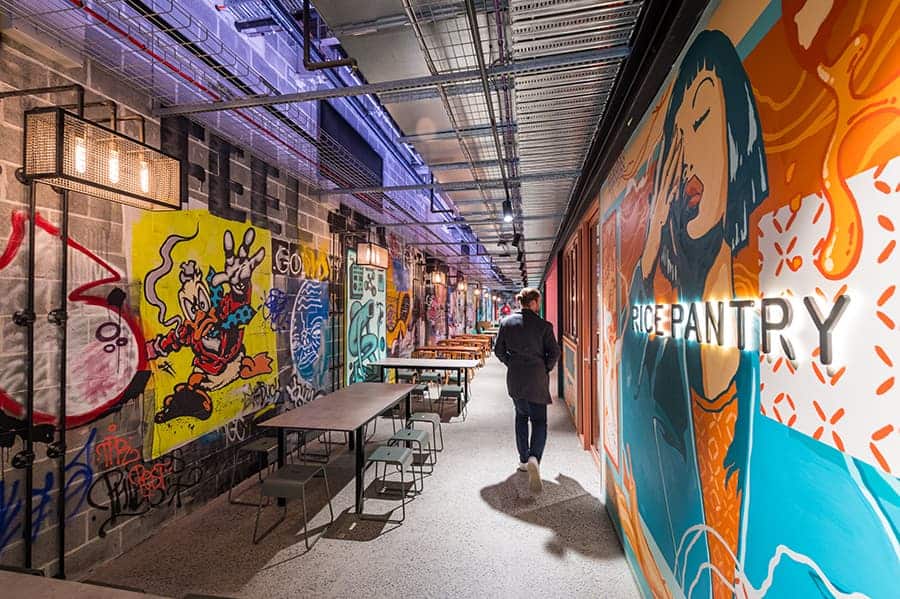 Our hope for the future
We've seen a major movement towards local and independent operators in retail during the past few years and we hope this development can demonstrate to our industry it is possible to strike the fine balance between mainstream and independent. We are particularly proud to have delivered this all while navigating a global pandemic and continue to support our retailers through these unprecedented times.