If you've got a department store that looks like it could be on the way out, don't worry about filling the space! Tony Quinn has lots of options – after reading this article, you might want to terminate some leases!
As a follow up to my previous SCN article, I've come across some other potential back fillers for the majors exiting our centres with some overseas examples.
Mall of America in Minneapolis, Minnesota has opened a one of a kind family attraction 'Crayola Experience'. It's bursting with more than 20 hands-on activities as the website says, all combining colour, chemistry and technology into a whole colourful adventure. Activities include the crayon factory show, art classes, moulding, melting and modelling, crayons playground and café all wrapped up in 6,000m2 of space. Visitors can customise their own crayons, bring their designs to life using state-of-the-art technology, create works of art with melted wax and choose from 75 crayon and 24 markers for their creations.
AMC at New Park Mall in Newark California won an ICSC Gold award late last year for re-purposing a vacant three-level department store into a state-of-the-art complex that includes 12 theatres and an IMAX.
The exterior has double height glazed walls, overlooking a stepped public plaza with a soaring overhead canopy and an open-air garden space. The interior incorporates a large mural featuring iconic movie images that glow at night and serve as a beacon to passers-by. The centre also includes a large entertainment tenancy offering amusement park rides and games.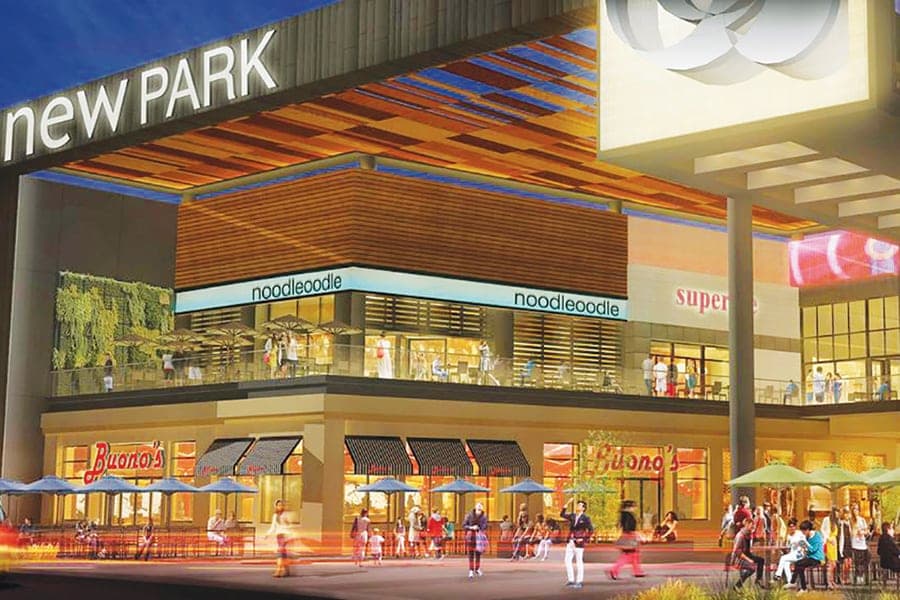 In other news, it was recently reported that Nike is testing a host of tech-driven shopping features in a pop-up store in Los Angeles as part of the brand's major plans to 'disrupt' retail. The store is stocked based on data sourced from local customers' online shopping habits and using Nike Plus apps. The company's Global Stores Vice President, Cathy Sparks told Dezeen magazine that tailoring physical retail to customers in this way gives the brand an edge.
Dubbed Nike Live, the Melrose Avenue, Hollywood store concept forms part of the company's plans to shake up the shopping experience by predicting what customers are more likely to buy.
Sparks said: "We've been very focused on building experiences and services that our customers have told us they want and appreciate".
The store has lockers used to store items ordered online, where they can be tried on before final purchase and it has a drive-through section for quick pickups. At the centre of the store is a 'Sneaker Bar', where customers can engage with Nike experts offering styling tips. The store also includes a 'Dynamic Fit Zone' complete with lounge area, gym equipment for trialling products and rooms where members can book a 30-minute one-on-one service with an expert. Nike plans to roll out similar retail experiences across the globe.
Meanwhile on the other side of the Atlantic, another recent ICSC Award Winner for New Developments is the Polygone Riviera at Cagnes sur Mer in France. The development is the largest open air centre in France set on a four-hectare landscape site containing 150 retail outlets including 21 major anchors laid out in four distinct precincts. The Designer Gallery includes concept stores and aspirational brands while the Quartier des Arcades offers the most iconic brands in fashion trends and culture. The other precincts are the Promenade Des Palmiers featuring a selection of retail and entertainment, and the Quartiers Des Saveurs that includes 20 restaurants all with outdoor seatings.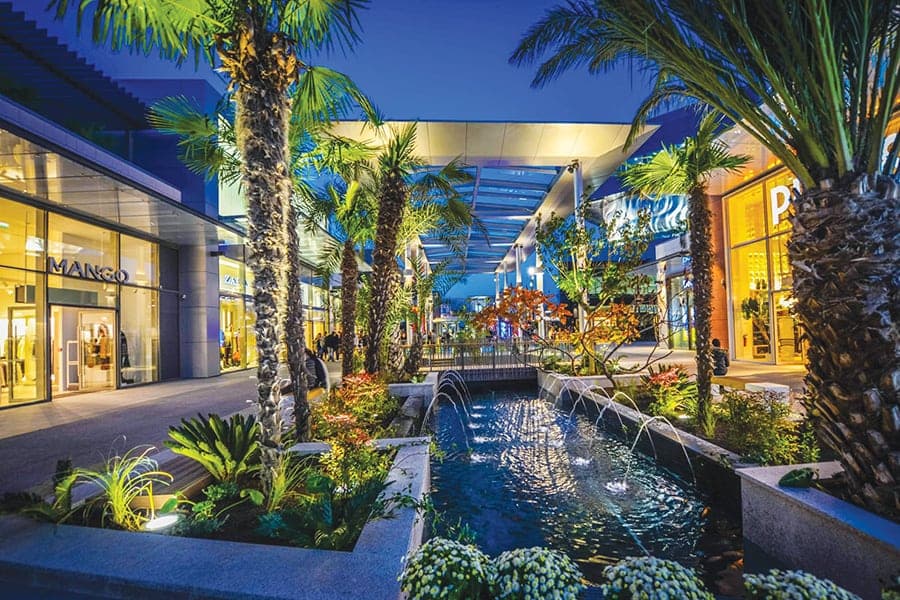 The lifestyle complex also includes a casino, multiplex cinemas, an open air theatre and a large outdoor playground. With two basements of parking offering convenience, its high quality landscaping and impressive tenant mix, Polygone Riviera has become a destination.
In China's Aegean Place centre, publishing giant Shanghai Xinhua Media Company had international architect Tadao Ando design a bookstore and museum on top of the centre to celebrate its 80th anniversary. The two-storey 'Space of Light' area is some 4,000m2 with the Xinhua Bookstore located on the seventh floor, (1,800m2) and the Pearl Art Museum (2,000m2) above on the eighth floor connected by an oval or egg-shaped form.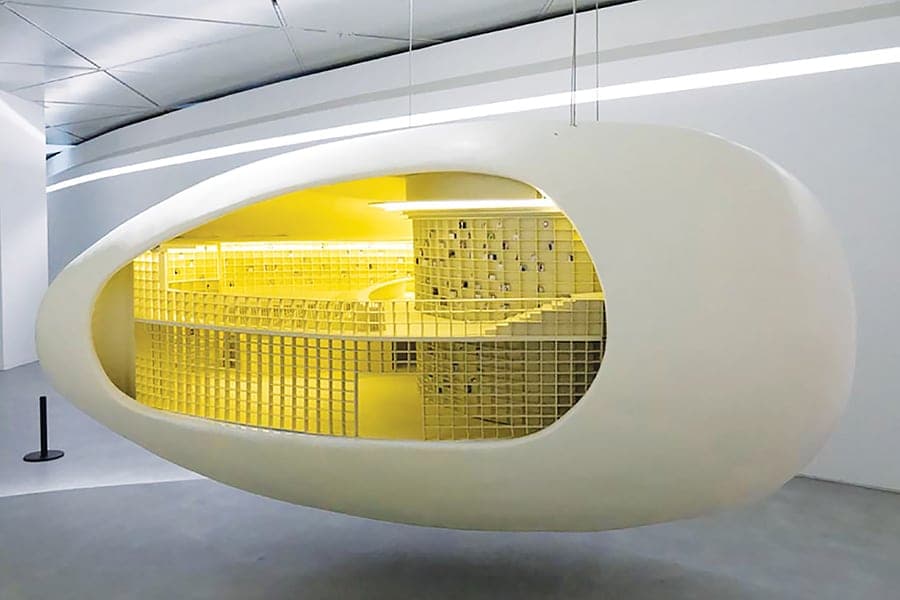 "It's just like covering a normal building with an egg,'' says Ando, as an egg symbolises hope and life.
The architect says he hopes "Space of Light will help people reconnect with books" as well as the exhibition area, which covers categories of humanities, art, classics, children and more.
The opening exhibition focuses on a retrospective of the renowned architect's work and displays furniture, architectural models, videos, manuscripts and sketches related to his masterpieces. Is it a bookstore in a museum or a museum in a bookstore?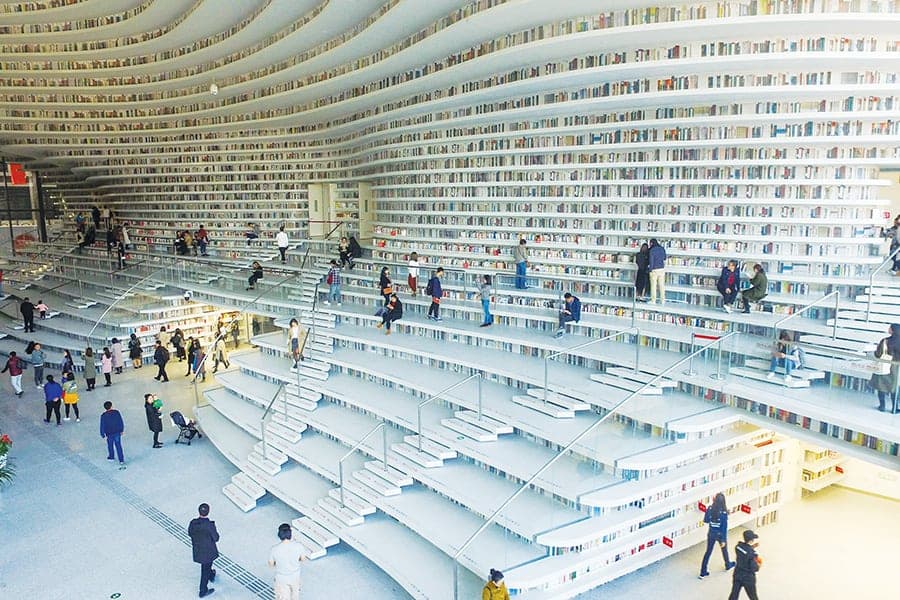 The Aegean Place also offers other attractions on the rooftop with an urban farm where children can acquaint themselves with farming practices by picking vegetables, feeding rabbits and milling flour. Also on the rooftop is a pony ranch owned by the Pony International Youth Cavaliers Academy, a French equestrian club that trains all levels of junior riders. Below in the centre there's also an Ice and Snow Park with ski runs and a space-themed play centre called 'Exoplanet Art Space', so it appears they've got all age groups and experiences covered in this truly urban lifestyle centre.