Are food courts a thing of the past? Tony Quinn believes that could be the case. Social distancing restrictions will bring about casualties… So let's address the elephant in the room. What impact is COVID-19 going to have on retail?
Well, plenty is the obvious answer. All I need to do is simply walk down my local strip, Barrenjoey Rd in Newport Beach to see its impact, with all the 'For Lease' signs up in the empty shops.
And of course, at the big end of town, the recent announcement from GPT is that they've been forced to write down the value of their retail assets by a whopping $476.9 million. That's effectively a whole centre in that figure!
So where to from here you might ask? I'll address some thoughts below, gleaned from industry discussion, research and my personal experience.
One thing in particular that has brought some focus is the fact that we've all been forced, under the threat of fines, to stay at home. In doing so, it's meant an emphasis has been put on staying local. It's brought a heartfelt response too, to our local businesses to assist them in staying afloat. Personally, friends and I have been on a bit of a crusade with a conscious effort to support local coffee shops and restaurants.
We've been going out daily to buy coffee and have ordered takeaway meals at least twice weekly (instead of the usual once a month). 
The changing world has also brought our focus back to family, as well as the community by the sheer fact you couldn't visit until recently. A lot of friends have said they've missed their 'fix' of seeing their grandchildren, and Zoom is just not the same. All of this entrenches our need and feelings as social beings for community connection more than ever before – there's nothing like taking something away to make you want it more. We have taken these simple pleasures for granted until now…
This point is now one of the keys for retail to provide that community connection and place that's moved to a whole new level.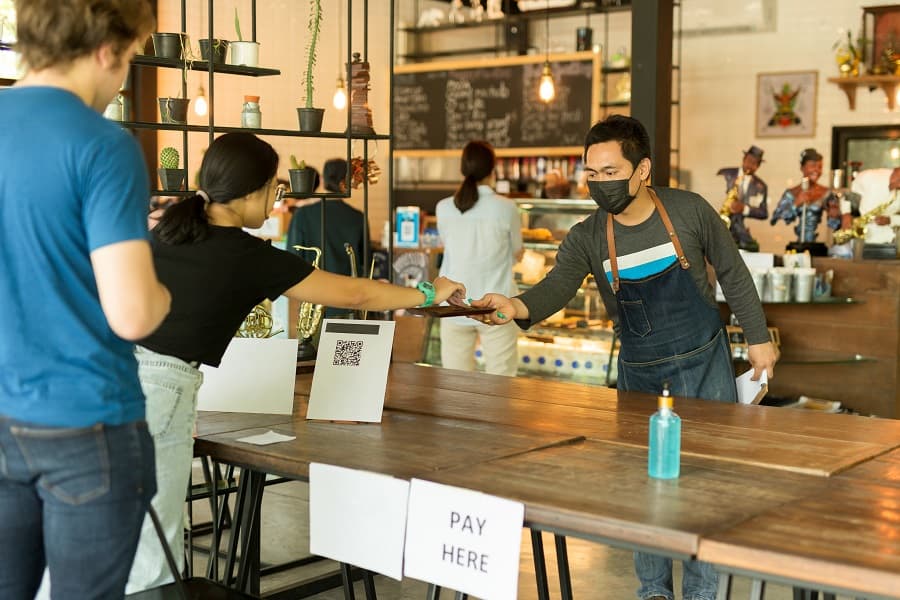 Reading the press and seeing the number of delivery bikers on the roads has shown a considerable increase in home delivery meals. Fine food restaurants have been forced on to this bandwagon to survive, and I believe now it's established that it's here to stay, proving that it doesn't take much to change our habits. Being adept at adjusting to market need is paramount to survival.
One thing that the past four months has proven for me is that food is our social glue because the first thing my household wanted to do once restrictions were lifted was to eat out with family and friends. 
The one thing that home delivery of meals and retail purchases can't replace though is the experience of connection. It's another key factor that retail centres must focus on, in a bid to bring customers back.
This, along with social distancing, is going to have a huge impact and I believe bring about the death of food courts. Elbow to elbow eating is going to put people off for some time, with the risk it may never recover. The big barns of 300 plus seats won't be able to legally operate for the foreseeable future, with the more likely scenario of smaller clusters of tables in pockets, which was already occurring in some food precincts, but will now be the more likely scenario of the future, the new normal.
While on the topic of food, put your hand up if you've gotten into home baking and making?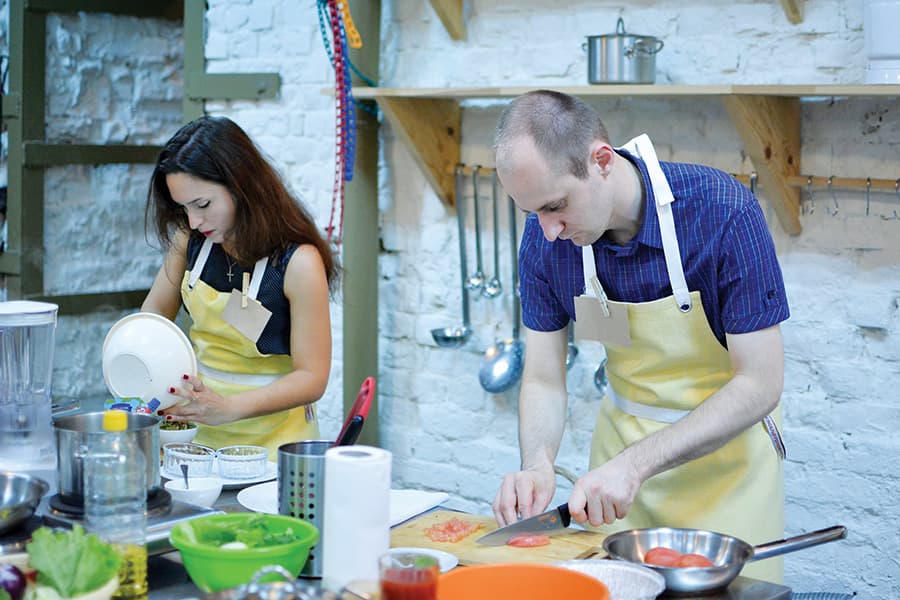 Sales have shown that with the spare time we've had at home, we've become bakers of sourdough bread, pasta makers and budding pastry chefs. A point made by Jennifer Cook from Customer 360 in a recent SCN webinar was the growing trend of cooking in schools. This trend has swept through Asia for some time and combined with interest in the above and the proliferation of cooking shows on television, it really was only a matter of time.
ABC cooking schools are now in seven countries after starting with one store back in the nineties in Japan. Currently in China, Taiwan, Korea, Singapore, Malaysia, Indonesia and Thailand. They now boast 125 cooking studios in Japan, with 26 overseas, many of which are shopfronts in shopping malls. They certainly tick the food, sense of community and experience boxes.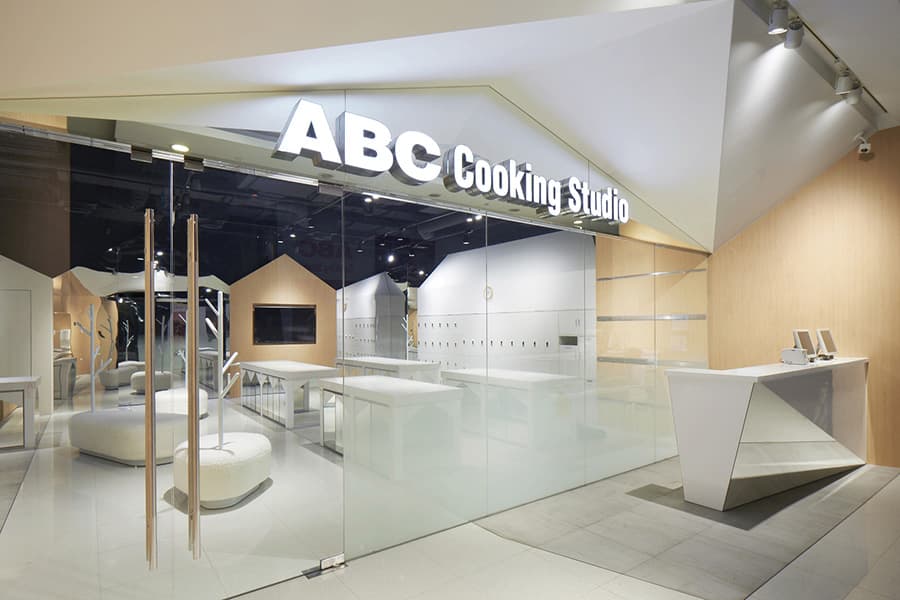 COVID-19 has also now put further emphasis on the whole of local life, of living, working, playing and staying in your community.
One of The Greater Sydney Commissions objectives is for a 30-minute city whereby people only commute a maximum of 30 minutes from home to their workplace and have an emphasis on walkability. 
This concept is now even more apparent for our health and wellbeing, putting further focus on mixed-use spaces in order to achieve the outcome. 
This has been brought into recent focus by the necessity and apparent success of so many of us having to work from home. As you may have experienced, having to work from home makes it difficult to separate home and work life, if you're like me and working from the dining table. It isn't ideal, but it does open up the opportunity on a local scale for co-working spaces. A perfect location would be that empty mini-major space in your local centre, with proximity to services, coffee shops and restaurants. The time not spent in that long commute could be spent browsing the shops.
I understand due to the success of working from home, many major city-based companies are now considering satellite offices as a way of looking after their staff. I certainly fit into the category with a one hour-commute each way no longer a part of my daily routine, and I have to say I don't miss it at all.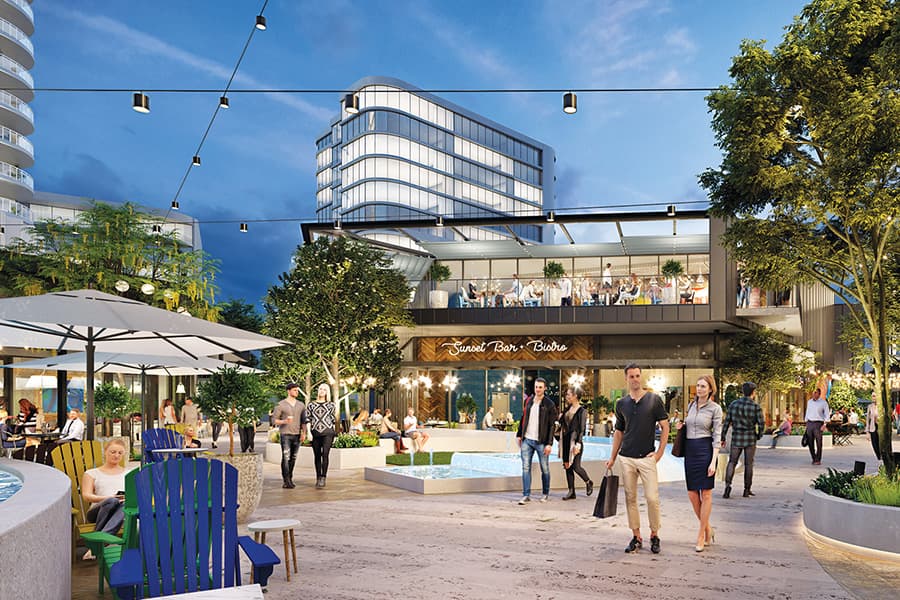 While on mixed-use, an innovative idea I heard recently was a hotel, including hotel school and student accommodation. Students are to live, work and study on the premises and cook and serve clients all in the one place, all sitting atop of a shopping centre. Mixed-use developments aren't anything new, it's just that the pandemic has brought them to the fore.
The whole health thing is likely to get a kick along with COVID-19 with our awareness of the importance of staying healthy. Already on the radar, with medical centres, day spas, gyms, and massage clinics, centres will be able to tap into our increased desire to stay healthy and well.
Some other innovations I've recently seen in the media is the use of shopping centre car parks as temporary music venues and drive-in cinemas while COVID-19 restrictions are in place. With a stage or screen erected at one end, you drive in, park and tune your car's sound system to the event while safely staying in your car and social distancing. I'm sure with exceptional fast food delivery, it could easily be arranged to have food and drink dropped off to your vehicle as well.
Retail has always had to reinvent itself to stay relevant; it's just now our industry has to be more agile than ever and adept to accepting change.