Hames Sharley is shaping the future of communities through the power of design and creativity, diversity of talent and development of employees. It was one of the first multidisciplinary firms in Australia and, earlier this year, were ranked among the world's 100 largest architecture practices in the world with World Architecture 100. This week, we speak with Harold Perks, National portfolio leader at Hames Sharley.
Tell us about your current role and responsibilities?
As National portfolio leader – Retail and Town Centres; I am responsible for our retail-based project master planning, design, delivery, and placemaking. Due to the cross-pollination of so many varying uses in today's mixed-use retail-based developments, my responsibility includes being a direct conduit for our clients in connecting them with our other knowledge portfolios – leadership in areas such as office, industrial, residential, health, urban development, education and workplace.
What initially drew you to work for the company?
At a time when I was seeking to diversify my skills in architecture, I was drawn to the idea of having access to a wide range of built form typologies with the opportunity to contribute to a better-built environment. Hames Sharley clearly provided a platform for better communities with the opportunities to work across multiple sectors or portfolios of knowledge. The inter-discipline approach within the company provided the greatest attraction for me to challenge my own pre-conceived ideas in placemaking.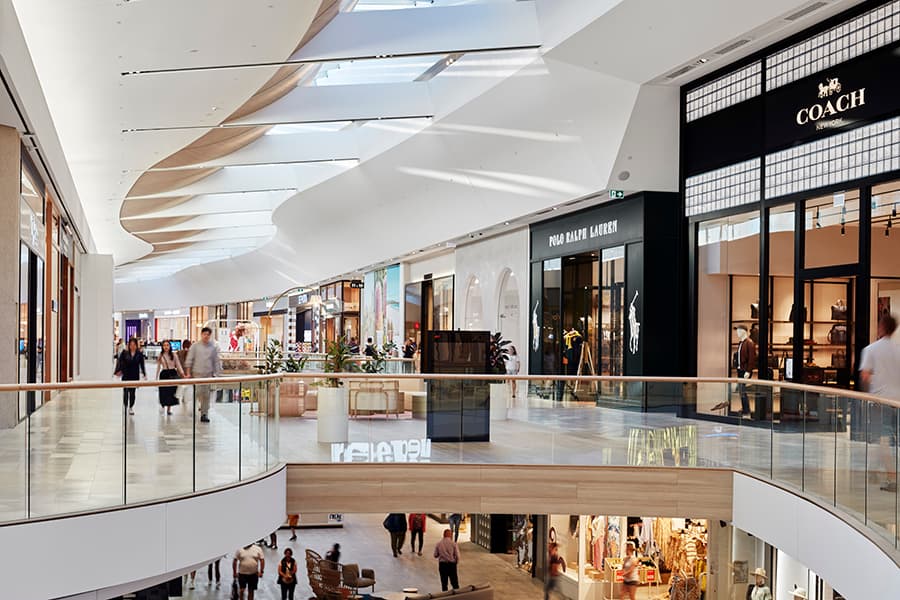 What were some career highlights before your current role?
I was fortunate enough to have spent a lot of time leading large teams in the design and delivery of some of our ground-breaking mixed-use retail developments. Working as the lead consultant in several international collaborations provided me with a fantastic springboard of how other regions approach design-for-people and reinforced how intelligent Hames Sharley's design philosophy has always been for me.
How do you see your role evolving over time?
My role will likely take many turns, but I do believe that my role will become more important in the way it must challenge the status quo. The more I learn about how people respond to, and engage with, built form, the more I understand that we need to do more to intelligently pre-empt changes in human behaviour proactively. This understanding of behavioural shift demands greater research and potential collaborations with research outside of architecture which is where I see my role evolving over time.
Can you highlight a couple of achievements you're most proud of since you joined?
I am most proud of being responsible for our talented retail and town centres team within Hames Sharley, truly a humbling experience to be surrounded by some of our finest designers in the country being pushed to excel at every level. Retail-based mixed-use developments cross over between Urban Development, Interior Design, Public Realm, they continue to challenge our thinking and are ever-evolving. For this reason, no two projects or designs are ever the same, and I have the privilege of leading our national team in designing and delivering cutting edge-developments across the country. Another highlight has been to lead and collaborate with several international design teams over the last 10-years. I have learned a great deal about how to challenge the status quo and tirelessly drive designs to optimise and create truly beautiful places.
Do you contribute to the wider industry outside of your role?
Yes, outside of my responsibilities, I mentor students and participate in University crit sessions. I am also a design review panellist for the City of Ballarat – helping the city and developers achieve better outcomes.
Do you have any personal mentors and what motivates you each day in your role?
For me, personal mentors are a crucial part of my ongoing growth. I have several mentors that I work with and model my behaviours to. To me, it is important to have different mentors that provide grounding in areas such as professional development, financial planning, team management, future thinking, and people skills.
What trends are you seeing in the industry right now that are having the most impact?
There are a few key trends present in current developments; logistic and fulfilment facilities being provided within traditional retail assets, a greater emphasis on wellness in design, net-zero design, and the ability for places to become anchors in their own right – relying less on the traditional major retail anchors.
What are some of the company's current market strategies and thoughts on the future?
Despite the disruption caused by a global pandemic, we believe that Australia's architecture industry is in the midst of an exciting and transformative period. There are still lasting effects that have highlighted and changed human behaviour, on top of the development of this technology.
As designers, we are fortunate to witness, observe and track those changes, which is the primary driver of us questioning how we develop places and spaces that respond to that changed behaviour.
We are well aware that the acceleration and adoption of new processes within the industry bring with it fresh challenges. The speed of these changes is outpacing previous decades of design responses.
Innovation is one of the company's most important focus areas. We are bringing in demographics and social geography to understand human behaviour, ecology to identify environment phycology systems and work out how these impact the economics of development, land, and the responsibility of architecture, planning, and interiors.
We believe that the natural pace of innovation and design has been outstripped by the rate of change in human behaviour. There has never been more of a need to find mechanisms and ways to amplify the evolution of design responses.
We do this by reinvesting through our portfolios and into our research and understanding of the future needs of these portfolios. That way, we can offer our clients greater clarity in an uncertain future and have a higher level of alignment with delivering appropriate outcomes for human needs.