When we talk about 'sustainability' in retail developments, much of our attention and energy is often directed toward the large new build retail assets that have multiple green stars or even Living Building Challenge status. This is because it's an effective way of addressing climate change and reducing both energy in operations and carbon emissions associated with the building products and their supply chains.
However, for me, the smaller neighbourhood activity centre holds the real potential for reducing carbon emissions while re-activating sustainable neighbourhoods. How? Through low carbon retrofits of existing assets that embed community and place-based storytelling in a way that can shape resilient communities as we head towards an unknown future of increased irregular weather and potential disruptions in the face of our climate emergency.
'Going local' is a term often used to communicate a reverting to local purchasing patterns and a return to frequently local stores close to home rather than purchasing online or indeed at the larger retail centres/stores. Local comes from the base late Latin word 'Localis' and means 'pertaining to a place'.
As a human species, we have spent much of our time living 'in place' with a deep connection to our living landscapes, communities and traditions. Our beliefs, behaviours and physical attributes and characteristics have evolved in relationship with our natural environment as an integral part of our wider living system.
It is only relatively recently that we separated ourselves from nature, and dualism set Homo Sapiens apart, encouraging us to see our minds as separate from the material world. This separation of mind and matter laid the groundwork for nature being seen as something to observe, explore and exploit.
Our dominant western worldview has been one of separation, living 'out of place' and seeing nature as a human resource. Whereas First Nations and Indigenous worldviews are firmly grounded in place and give rise to cultures that live with care, respect and love for this living earth.
If there is one thing that COVID showed us, it is that we really thrive as human beings when we feel part of our 'place' as an active citizen able to contribute, be in relationships with and actively care for our local environments and communities.
Our local retail centres are in a prime position to meet the demands of post-COVID consumers with a personal, local, personable, responsible and memorable experience.
There is also the opportunity to revitalise existing retail strips with low carbon retrofits utilising reclaimed and recycled materials that connect to cultural and social stories of that unique place while assisting the retail owner in meeting their Carbon Emission reduction targets.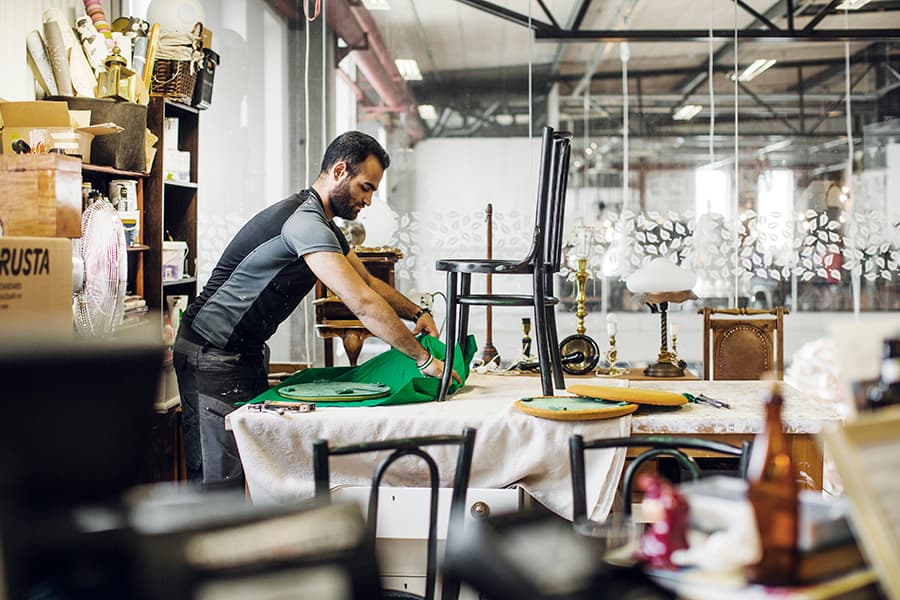 According to the latest KPMG Future of Retail report, customers want businesses to stand for something bigger than the products they sell. The recent pandemic has only sharpened consumer preference for purpose-driven organisations. They also indicate that independent local retailers are also re-emerging as viable players, often utilising online as their core or an additional channel to market.
As Forbes highlights in its trends to watch for 2022, the conscious consumer continues to be a force to be reckoned with along with the trend towards hyper-local.
According to British Retail Consortium (BRC) research: "Consumer loyalty to regional and local suppliers rose considerably during the pandemic."
What if visiting our local neighbourhood activity centre was an opportunity to support local social enterprise and reconnect with nature and community while boosting local place-based economies and the re-use of building waste?
We could seek to bring consciousness to every purchase, understanding that the choices we make when we purchase something informs the way the world becomes.
What if we could also learn about building materials that are used to make up our local centre and connect with the importance of re-using products in creative ways to not only reduce our carbon emissions but also to tell stories and connect visitors with where the materials in the built form and urban environment came from?
Imagine walking around your local shopping precinct and being able to learn about where the timber came from that was used to clad the building in the recent low carbon retrofit – simply by scanning the QR code.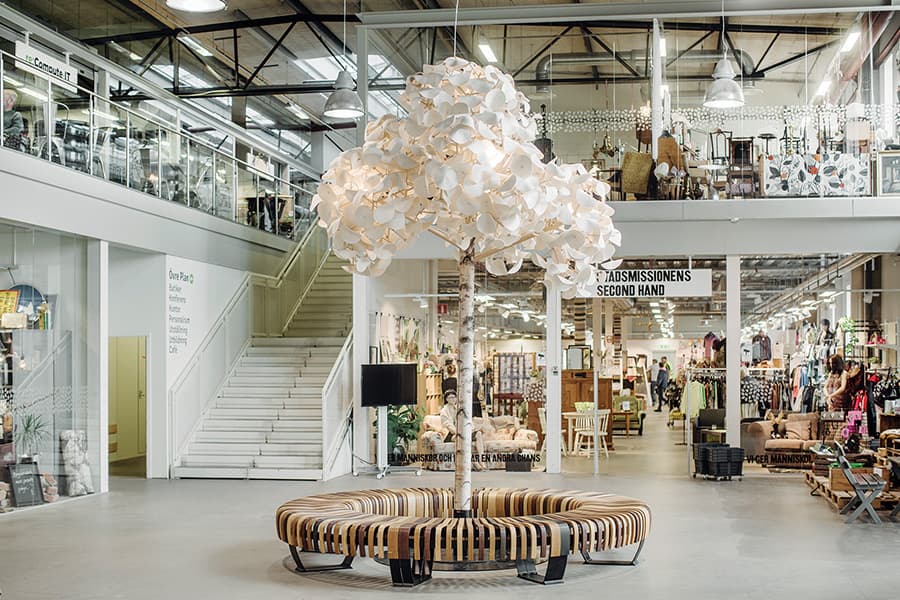 Neighbourhood activity centres also offer the opportunity to provide flexible spaces to meet the specific cultural requirements of their communities, bringing people together to celebrate festivals and special times of the year within the culturally diverse society we now all live in. There is an opportunity to involve local artists in creating murals specific to the area that speak directly to the bioregion, culture and people of the place, and that can tell stories that create a sense of belonging and connection for local community residents.
A notable example of local innovation is ReTuna, the world's first Recycling Gallery in Eskilstuna, Sweden. Here, guests shop in a completely new, climate-smart way. Old things are taken care of and given new life through repair and upcycling. Everything sold is recycled, re-used, or organically or sustainably produced.
They say: "Sustainability is not about holding back and living less – but about achieving more with the resources we already have."
The beauty of ReTuna is that it is more than just a shopping centre – it is also a place for education and learning, events and workshops for community and school groups.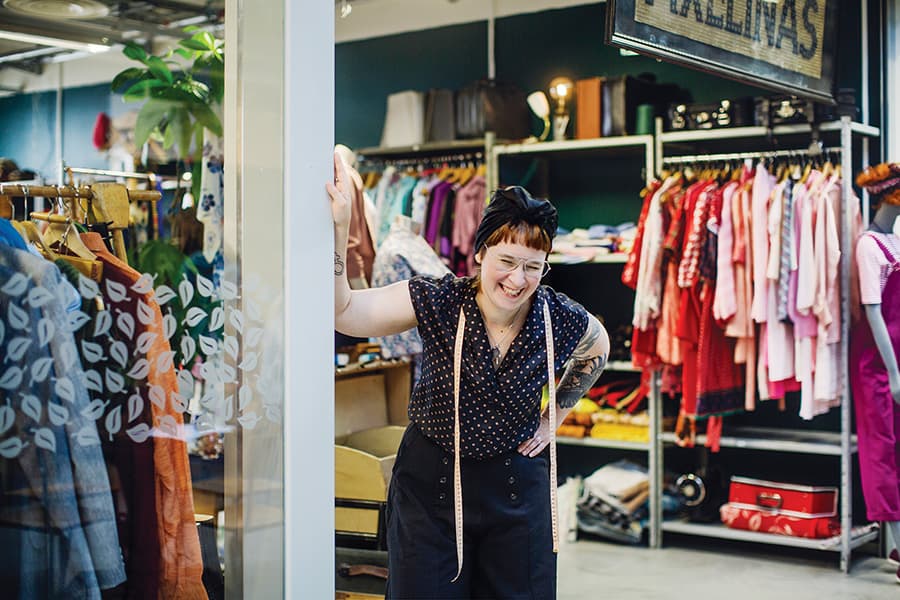 This switch to more conscious local purchases and preferencing local, reclaimed, independent, responsible retail offerings plays well into the hands of the smaller sustainable neighbourhood centre. Through revitalisation of local neighbourhood centres, we can see a boost in place-based economies, which in turn give rise to local social connection and more respect and care for local neighbourhoods and environments.
This article was first published in SCN  Vol. 40 No. 3, July/August edition.