QICGRE's Eastland shopping centre in Melbourne has been awarded one of the world's most prestigious architecture prizes for its open-air Town Square precinct. The accolade for best shopping mall exterior in South Asia and the Pacific was bestowed by the esteemed Prix Versailles jury in association with UNESCO and the International Union of Architects, representing a major endorsement of QICGRE's mission to create exceptional places that engage local communities.
The annual Prix Versailles celebrates extraordinary design in hotels, restaurants, retail stores and shopping centres, taking into account a range of qualities including innovation, creativity, respect for local heritage and encouragement of social interaction. Following a global call for submissions, the secretariat marked out Eastland as one of 14 remarkable shopping centres alongside the likes of The Dubai Mall and the KWG M-Cube in Beijing.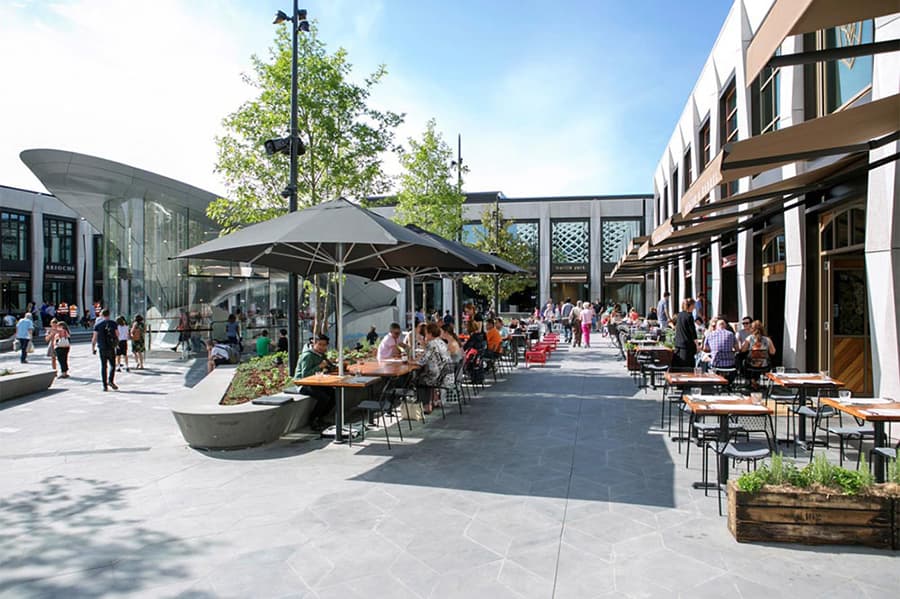 Stuart Miller, QICGRE's Global Director – Asset Strategy, said: "This award is testament to our human-centric design approach, which moves beyond traditional notions of the retail environment to building places that encourage connection and discovery." He added: "With its focus on entertainment and community participation, Eastland's Town Square has quickly become the new heart of Ringwood."
Built as part of the $665 million transformation of Eastland shopping centre, the tree-lined Town Square civic and restaurant precinct was envisaged as a vibrant multi-use public space that would act as the cultural heart of the greater Ringwood community – something it has delivered in spades since opening in 2016.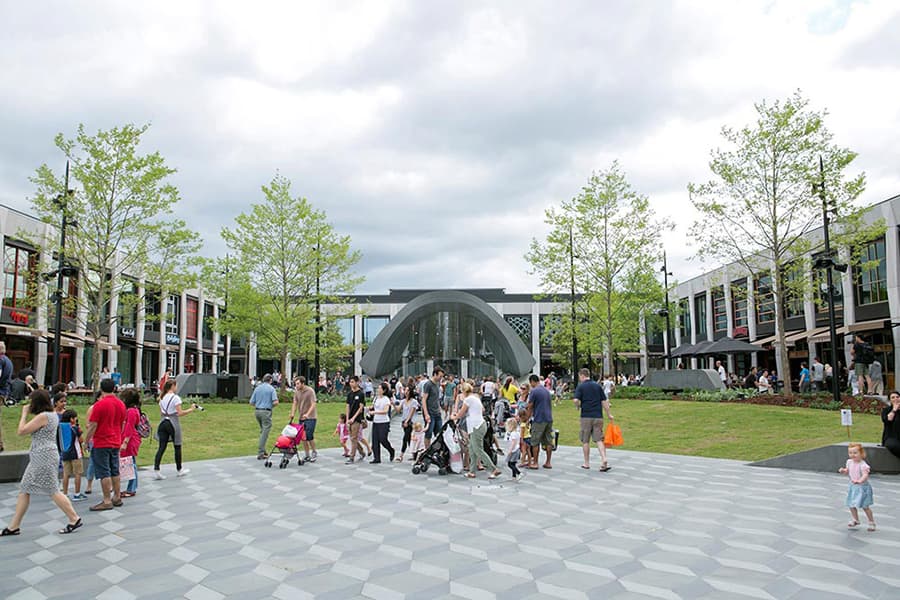 London-based design firm Acme, with creative direction from Seventh Wave, was selected to deliver the project in collaboration with Melbourne architecture studio Buchan. Acme's remit included a range of cafes and restaurants with indoor and al fresco seating as well as the 120-room Sage Hotel – Victoria's first hotel above a shopping centre – and a new David Jones department store. The development also added the 1,000m2 Realm library and adjoining café, art gallery and citizen advice centre.
The precinct's most notable feature is the impressive double-curved glass-fronted pavilion which acts as the main entrance to the shopping mall. Dubbed 'The Shard', the structure rises out of the centre of the piazza with a distinctive sloping roofline to provide a focal point and entryway for pedestrians.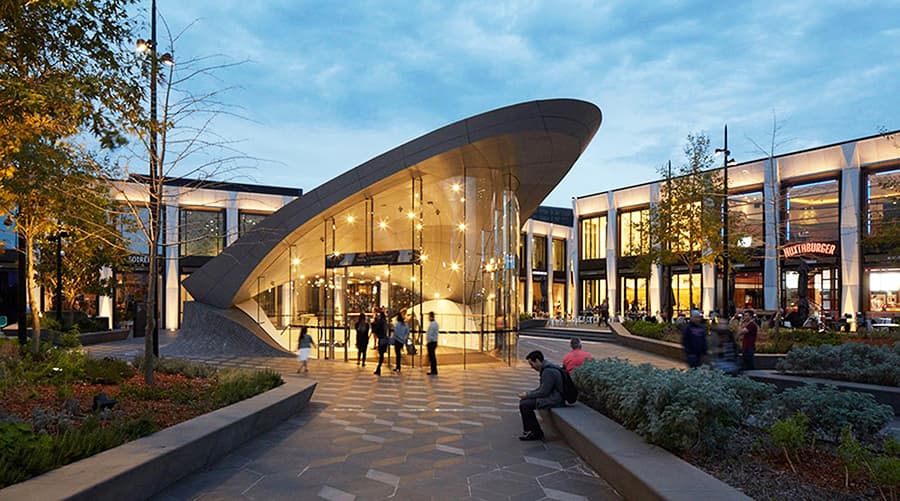 When asked about the the concept behind the structure, Friedrich Ludewig, founder and director of ACME said: "The Shard is a device that tries to work as a reverse vacuum snout, sucking visitors up out of an underground shopping mall, and delivering them into public space and daylight. It's a simple device, a steel structure that is stuck to the ground on two sides with enough perforations in it that light can filter through, and more perforations in the back to enable more light 'underground'. We wanted it to be like Chicago's Bean, the public sculpture by Anish Kapoor, done as a stainless steel structure – seamlessly welded and flush with the ground."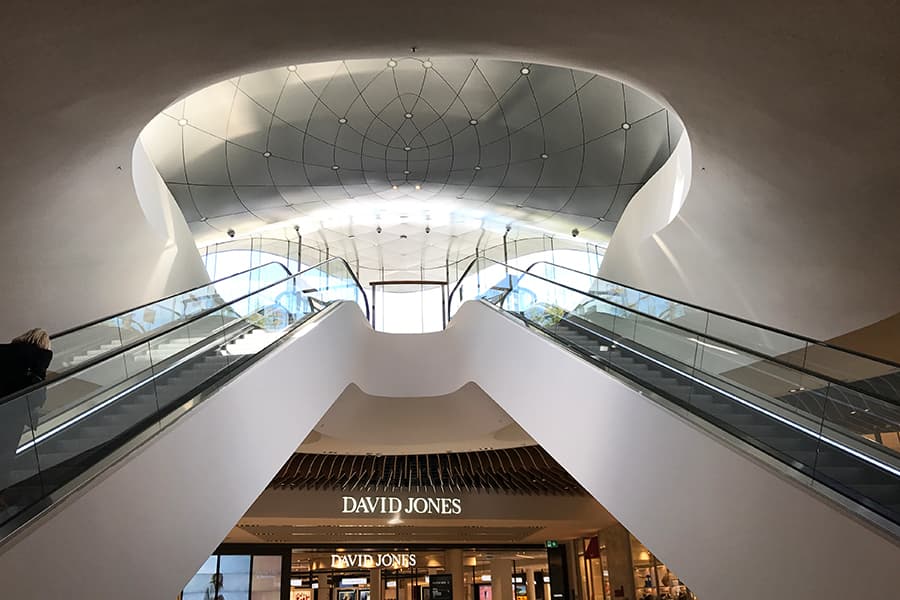 Elevating its relevance to the lives of locals, the precinct borders Ringwood Train Station and the new civic centre, which now accommodates a range of community-focused events, weekend market stalls, outdoor concerts and other public gatherings.
The public space between the grand shop portals is defined by a strong pavement pattern consisting of three shades of local stone, while trees and lights ensure the square always feels busy and alive.
Miller said this intelligent and meaningful design of Eastland had, in combination with strategic leasing and programming, reinvigorated Maroondah's urban centre.
"We aim to stitch our destinations into the fabric of the community and are delighted to have created a space at Eastland in which visitors feel comfortable to spend time, socialise, work, dine and shop."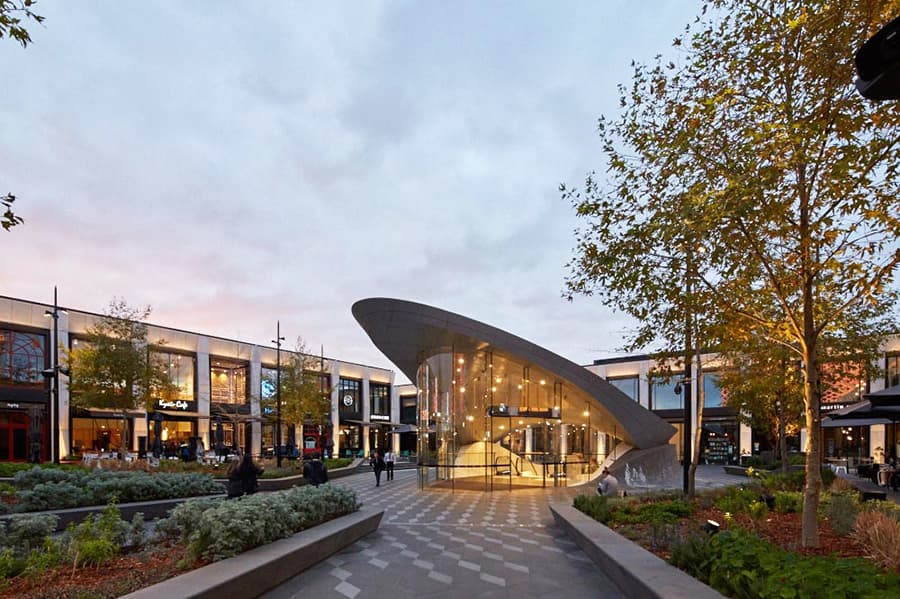 In keeping with QICGRE's strategy for growth through sustained investment, works are currently underway to install new weather protection to ensure year-round enjoyment of Town Square.
Eastland will now compete for one of 12 World Titles (which comprise three categories: Prix Versailles, Interior and Exterior), due to be unveiled at UNESCO headquarters in Paris in September.
Citing a mantra of 'inspiration, progress and inclusion', the Prix Versailles was founded in 2015 to promote architecture and design as tools for sustainable development across the ecological, social and cultural spheres. Its independent international judging panel is made up of leaders in architecture, art, politics, fashion, food, philosophy and beyond.