It's remarkable how the focus has changed. Twenty years or so ago, if you talked about 'Community' in our business, you might have been seen by some as a bit mushy, a bit too esoteric or overly romantic. Today, if you don't focus on it, you're simply behind the times!
Humans are designed to be in relationship and community. It isn't a luxury or a nice thing; it is essential to our wellbeing. Community is about finding and being with each other and a place we can call home A sense of togetherness lies within the soul of every individual and the human drive for togetherness leads to the creation of community as a whole. It's no accident that Scentre Group now uses the term 'living centres' to describe their developments. It is in community that we find our sense of belonging.
Last month, just before Anzac Day, Scentre Group, with joint venture partner Perron Group, opened its new Bradley Street dining precinct at Westfield Woden. The core objective of the development is to create a place where people gather, relax and enjoy with family, friends and work colleagues, both during the day and into the evening. Sounds like community to me.
Along with new retail tenancies, this vision is achieved with new hard and soft landscaping, locally commissioned indigenous artwork and interactive lighting. The development reveals a relaxed and approachable feeling and also exhibits a bit of humour and colour. This design sensibility is particularly at play in the car park entries and connections from the car park into the Bradley street precinct where local artists including Byrd, Dai Cameron and Goodie have painted street art at the stair and walkway connections.
Earlier this year at the annual Big Guns awards event hosted by SCN, the major theme that came across through the CEO Outlook speeches was the concept that shopping centres are the custodians of civic spaces. Evidence based research now shows no matter how elegantly wrought a physical solution, to obtain maximum benefit, physical improvements must be accompanied by improvements in the social fabric of the community.
This was no more evident than in the story told by Sid Sharma of SCA Property Group who founds his enterprise on community and convenience. The recent Townsville floods saw the real meaning of community shine through where the SCA centre was opened during community adversary to provide drinking water, food, shelter and essential services. The hairdresser provided some much appreciated grooming even attending to waterlogged pets. Likewise, Susan MacDonald, Head of Retail at Mirvac, spoke about organisational purpose and reimagining what community can look like; creating everyday inspiration in people's lives. Both these examples show us the importance of creating shopping centres and retail precincts that respond to community needs.
The notion of the shopping centre as a stand-alone development is very much in the past. At Rouse Hill, GPT has lodged plans to expand the residential footprint around the Town Centre with a new 11-storey apartment tower. In the south of Sydney, Deicorp has developed a substantial residential and commercial precinct on the old brickpits. Serving more than 800 apartments the South Village is the retail component created by Payce and Mirvac Retail where the community connects and interacts in a village atmosphere. Local artist Mulga has provided his trademark imagery to columns and wall murals to add vibrancy.
Susan MacDonald says the village design has been "carefully curated to create an engaging environment offering new and modern choices in food and services and wellbeing lifestyle pursuits, including the creation of a new community park."
At South Village the driving force is to create a place to meet family and friends and to cater for local community events including pop-up cinema showings, live music and local yoga sessions.
This village sentiment is also a foundational design principle at Park Sydney, the new residential and retail urban precinct being developed at Erskineville in Sydney's inner west by Greenland Australia and Golden Horse. The creation of family and lifestyle amenities including childcare centre, retail precinct anchored by Woolworths Metro and the creation of McPherson Park, a brand new public park facility, is central to the Village's design.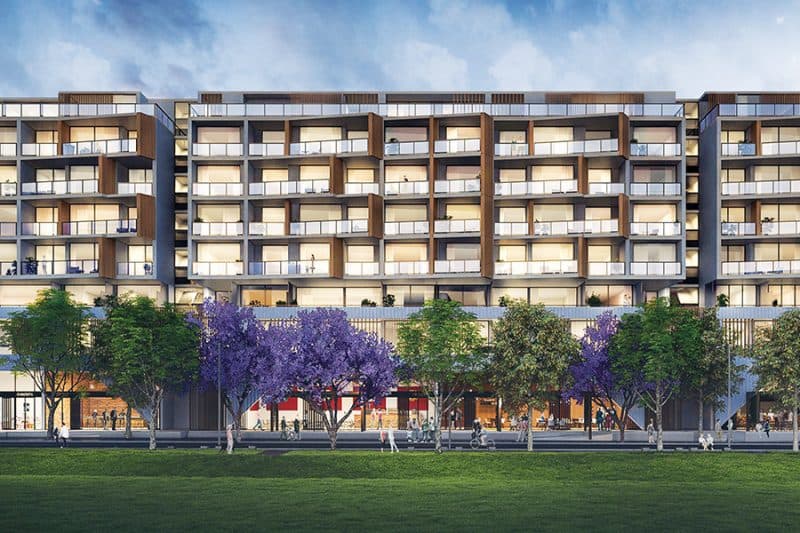 The same design ethos is at work at Shell Cove on the NSW south coast where Frasers has developed The Waterfront, a neighbourhood retail precinct with a dozen speciality stores anchored by Woolworths to support their coastal and marina residential community.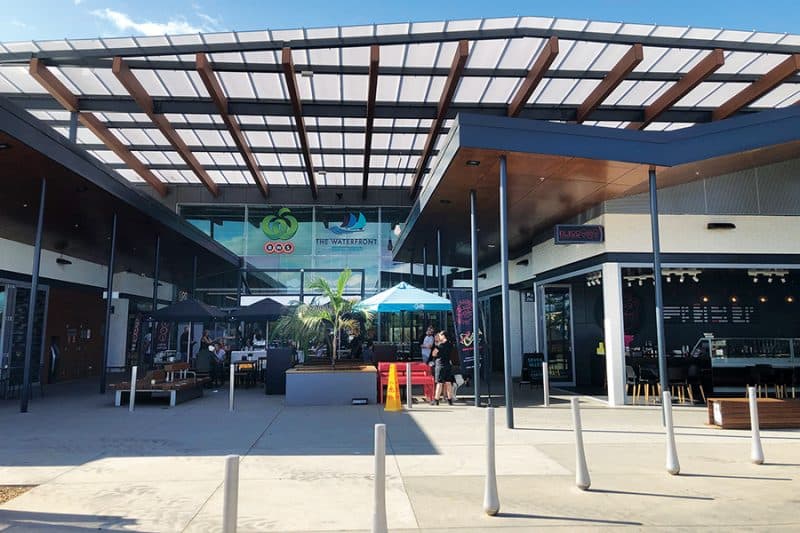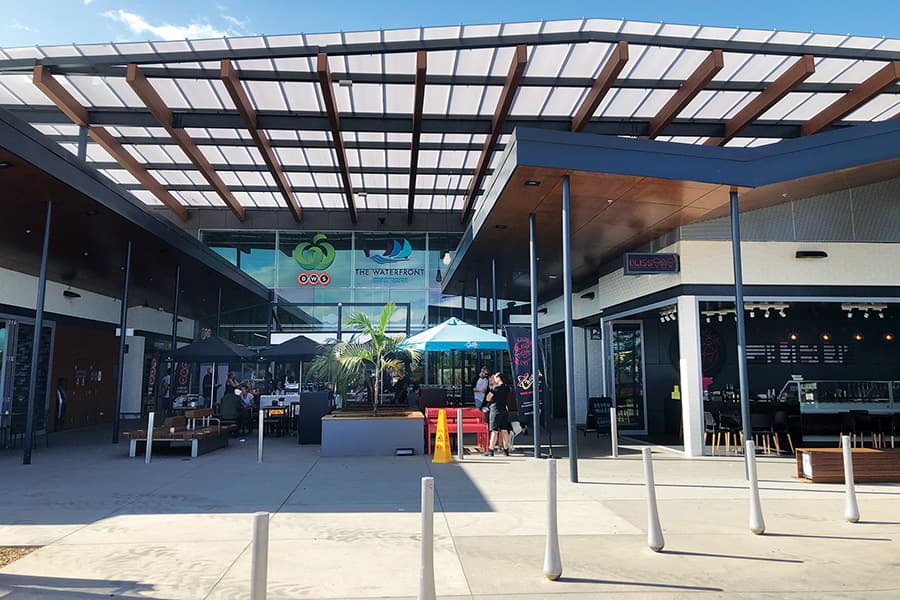 In the case of neighbourhood retail, big does not mean better. In fact success comes through alignment and relevance. This attribute has been very effectively curated at Sydney's Regent Place near Event Cinemas on George Street.
Tucked away and not obvious to the street, Regent Place, or J-Village as it is sometimes known, is a mecca for delicious ethnic fare and on-trend fashion.
The precinct is closed off from the outside world and wrapped up in a street art backdrop. Of course anyone can venture inside (it is more like being transported into a Tokyo laneway scene). Here you will find Japanese cheesecakes, Korean shaved-ice sherbet, flaming cocktails in tiki heads, matcha latte bowls and puffer-fish ice-cream.
Through its very design, Regent Place is creating a space for social engagement with its infectious energy and the sounds and smells of street life with multiple languages, fashion and social interaction. On my first visit we loved it so much we visited twice on one night – before and after the movies.
In communities people live by associating with one another. The feeling of association is a common human feeling and this creates contentment, peace and harmony. This leads to togetherness and interdependency.
In a village setting that is exampled at Park Sydney, South Village and Regent Place, or even larger centres like Westfield Woden or GPT's Rouse Hill, we have to depend on others and the strength of the social structure that the village provides.
The cobbler repairs our shoes, the barber or salon cuts our hair, the tailor stitches our garments, the butcher cuts our meat and the baker prepares our sourdough. All these individuals fall into a community, without whom our lives would be difficult.
Community and togetherness are the foundation stones of all new developments. This builds joy. Without community, people will be alone and won't have anyone to talk to, engage or share with.