This CEO Outlook contribution was first published in SCN Vol. 39 No. 1, Big Guns 2021
There is no doubt that 2020 has been one of the most, if not the most, challenging times in recent history.
While challenging, it has also been rewarding in many ways (if you try to take a glass half full approach!) forcing us all to think differently and make the most of the situation in which we find ourselves. We have seen many organisations and retailers, large and small, pivot, adapt and innovate to survive and prosper. From Woolworths and Coles supercharging their Click & Collect and parcel pick-up models to provide customers with the option of how and when they shop, to restaurants and cafés providing takeaway and home delivery options, to the acceleration of online presence and digital experience. Never before has it been more important to understand and build relationship with our customers and communities. 
Over the past 12 months we have seen a trend towards staying local with many shoppers remaining hesitant to visit places that may have crowds of people, and reluctant to travel too far from their own neighbourhood. With many city CBD workers now working from home, we have also seen growth in spending locally and online. This is resulting in a change in the retail hierarchy as we have known it and has benefited the SCA portfolio of assets being neighbourhood and convenience-based shopping centres.
Recent retail sector resilience has been remarkable for neighbourhood shopping centres driven by unrivalled growth in supermarket and discount department store sales. While discretionary spending categories such as clothing, footwear and hospitality have been hit hard, neighbourhood centres typically have limited exposure to these categories, so performance on the whole has been very strong. 
Throughout the COVID-19 pandemic, our convenience-based centres have benefited from the shift to shopping locally with our anchor tenants experiencing strong sales which has in turn driven turnover rent growth. Specialty sales recovered following the easing of restrictions and we continued to complete leasing deals with ~100 renewals, 60 new lease deals, commensurate with the previous six months, and 70 non-code lease extensions completed for the six months to December 2020. Our specialty vacancy reduced slightly to 4.8% from 5.1% in June 2020 and our specialty retailer holdover for our entire portfolio is 1.6% demonstrating the resilience of the convenience-based shopping centres.
Having said this we certainly don't intend to downplay the effect of the respective COVID-19 lockdowns which impacted the majority of our retail partners in some way, as evidenced by the fact we provided rental assistance to over 800 or approximately 50% of our retail partners. This is obviously having a significant impact on our own performance for our investors.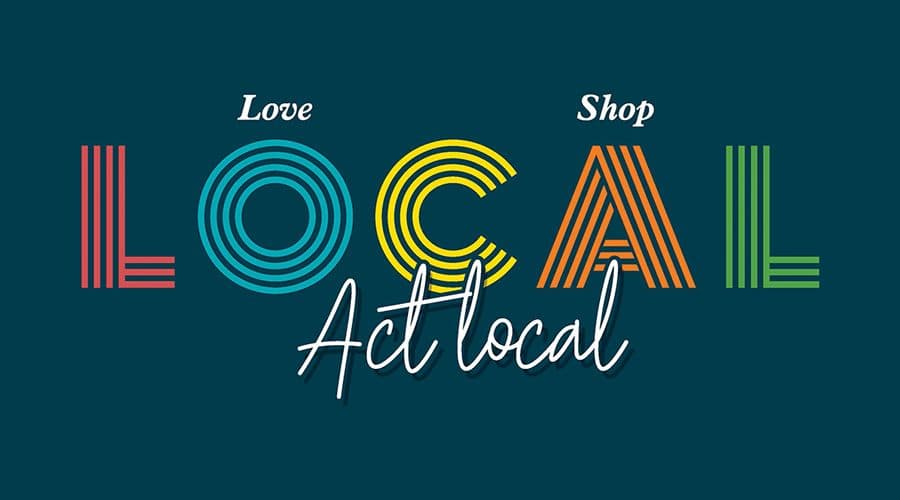 The events of 2020 helped to focus SCA's approach to our customer and we've implemented a strategy of sustainable retailers, sustainable rents, sustainable returns for our investors. This has led to the execution of a number of key programs to support retailers.
Retailer support programs: Project Assist
We responded to COVID-19 decisively and established 'Project Assist' in April 2020. As quickly as possible we provided financial support to our mum & dad retailers and despite different jurisdictions adopting different commencement dates for the National Code of Conduct, consistently provided financial support  for these retailers from March as a proactive approach and in a genuine attempt to help our retail partners through this unprecedented period.
Retailer support programs: Inspiring Local Legends
With a sizeable proportion of our portfolio based in regional locations, SCA attracts a large number of independent operators. The good thing about independent retailers is that they are ripe to connect with our shoppers as they are part of the local community. The downside can be that these independent operators sometimes lack the retail sophistication of national retailers in store design, merchandising, marketing, customer service and staff performance. We saw an opportunity to support our centre management and leasing teams with specific selection and onboarding tools to attract and support local operators to improve their ability to trade successfully and sustainably throughout their lease term.
In partnership with Brain & Poulter and Retail Life, SCA has developed a 12 to15 month program of support for specialty retailers that commences with the initial lease application, supports the centre and the retailer through design and fit out and carries on through the first six to 12 months of trading. We have called this program "Inspiring Local Legends" and it is our commitment to work more closely with the local retail talent pool and provide them with support to start and stay as "Local Legends" in our centres. We see this as a game-changing opportunity to make a meaningful and measurable contribution to independent retailers and businesses while protecting our portfolio income over the coming years.  
Retailer support programs: Retail Reset
Not only are we focusing on new retailers but at the time of writing we have approximately 10% of our existing independent retailers engaged in a Retail Reset program which is being delivered virtually across the nation. This program is in response to the constantly changing retail landscape where we see it is essential for retailers to remain innovative and agile. Retail Reset is all about developing skills and business insights to increase sales, enhance customer experience, maximise profits and improve retail store standards. This is helping our retailers to embrace the ever-changing retail dynamic and ensuring not only that our existing retailers recover from the challenges of COVID-19 but also thrive into the future. 
Retailer support programs: Retailer Portal & Flexible Payment Options
SCA has also collaborated with Knight Frank Australia to launch the SCA Retailer Portal, a solution driven by this additional focus on supporting our retail partners. The project team streamlined retailer access to property, lease and financial information in one integrated web and mobile platform that offers flexible payment options to pay by direct debit, pre-approved credit card or credit card on demand.  
This collaboration with Knight Frank Australia started with a focus on removing stress by reducing administration, digitizing processes, and improving communication.  We're now seeing it provide the foundations for better experiences and other more flexible retail products into the future.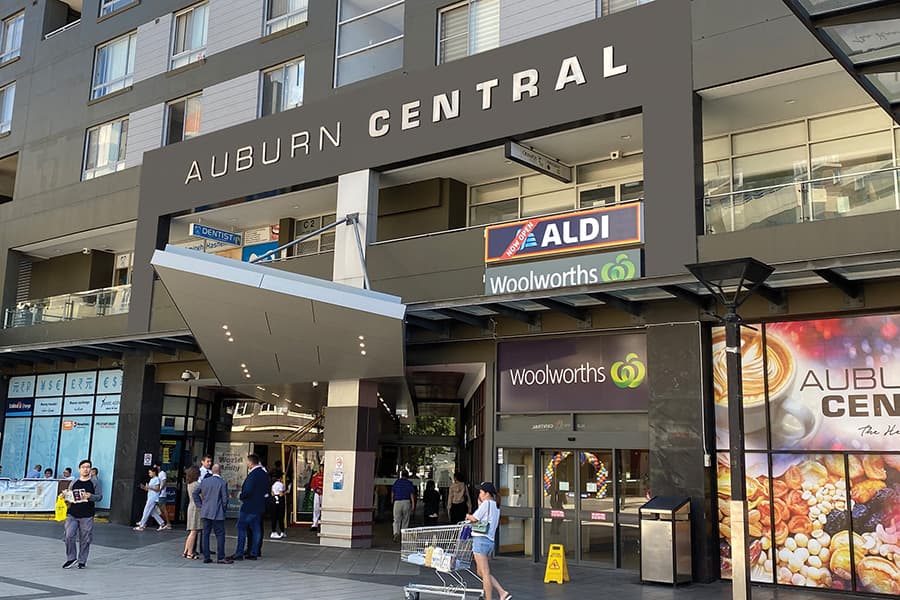 Sustainability
Late last year we held a Sustainability Aspiration Ideation Session with a view to taking our ESG strategy to the next level. Republic of Everyone hosted a session designed to build a refreshed long-term plan that aligns with our long-term business strategy. Participation from all levels of the business reinforced the desire to connect with our local communities and focus on the sustainable outcomes for the communities, our retail partners and our business.
Sustainability: The Smith Family Partnership
We have identified that disadvantaged youth and poverty are key issues within most of our communities, with this issue exacerbated by COVID-19. As part of our sustainability strategy "Building Stronger Communities" we determined to maximise our impact in the communities in which we operate.  
The Smith Family is an independent children's charity helping disadvantaged Australian children to get the most out of their education, so they can create better futures for themselves. SCA has committed to partner with The Smith Family to help disadvantaged young people across Australia. Both groups have a national reach across 90 communities and through this partnership, SCA can make a meaningful contribution to its centre's local communities.
Sustainability: Green Means we Care
"Green Means we Care" is a program  implemented with our property and facilities management partners to encourage our teams to drive the delivery of sustainability initiatives at the centre level. Our commitment to this journey has also seen us complete a market review and strategy paper by external industry experts to guide our future investment in on-site renewable energy generation and distribution. 
With Australia now firmly focused on climate risk mitigation, SCA has completed the initial phase of our Climate Risk assessment program which focused on weather-related risks driven by projected future climate changes.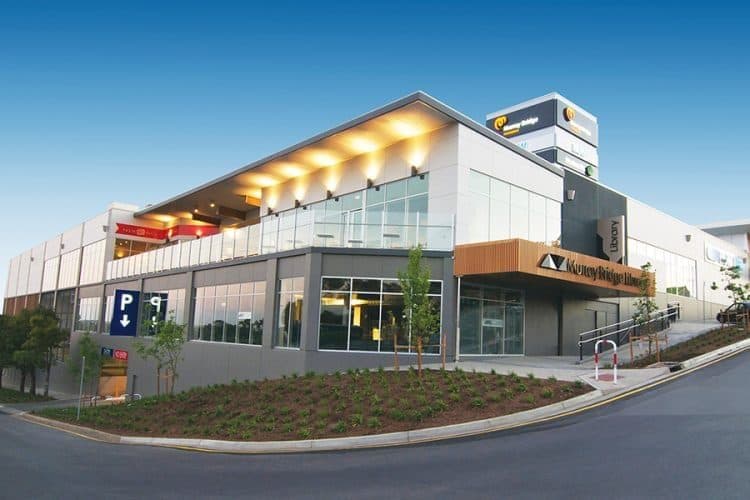 Future Fit
And, not to forget our team! 
More than ever, SCA wanted to acknowledge and reaffirm to our people that they are one of our greatest assets. With the many disruptors 2020 threw at many of us, our various teams were unified and agile while also displaying their true resilience and passion in ensuring SCA was in a strong position to continue to support our customers.
To further align with our strategy, SCA has embarked on a program that invests in our people, enhances the overall culture of our business, and ensures we are 'Future Fit' in any environment. Appropriately titled 'Future Fit', this program is about:
• Being a company that is superbly equipped for the future that lies ahead;
• Building on our strengths and acting on opportunities to improve;
• Acting on items that are important to our people and those that make SCA an organisation employees are proud to be a part of; and
• Being an organisation that has a shared approach to making all this happen.
Our organisational architecture continues to align to our strategy and to continue achieving this, we will continue to invest in building the right environment and providing the best tools and resources for our people, to deliver and exceed the expectations of our customers.
The year ahead…
Our focus for the year is to ensure our centres emerge from the COVID-19 pandemic period in a stronger position as we get back to business as usual. 
It has never been more evident that there is a desire to shop and act local. 
As such our focus continues to be on serving our local communities for their everyday needs, partnering with our supermarket anchors to provide a convenient 'essentials' offer and our other retail partners by actively managing our centres to ensure that we have sustainable specialty retailers paying sustainable rents.
We are shoring up the long-term sustainability of our business by supporting stronger communities, building environmentally efficient centres and investing responsibly to generate defensive, resilient cash flows that secure growing long-term distributions to our unit-holders.
The future for us is positive but not without challenge in this new world order. Change is not just inevitable – it is essential!