This CEO Outlook contribution was first published in SCN Vol. 39 No. 1, Big Guns 2021
Our communities and our industry faced extraordinary challenges during 2020 but we at Vicinity started 2021 with renewed optimism. 
Vicinity is well-placed to benefit from improving economic conditions with consumer and business confidence back to pre-pandemic levels. Australia is in a strong position globally thanks to a rapid public health and fiscal response by government. Our industry has played its part, providing unprecedented levels of financial support with more than $2 billion in short-term rental waivers and deferment to support retailers through COVID-19.   
Moving forward we believe the recovery of our CBDs should be prioritised by state and local governments, given the multiplier effect of these precincts on the overall economy. Encouraging workers to return to offices, positive perceptions of safe public transport and low infection rates, will be some of the key factors driving the revival of our CBDs. 
There is also an opportunity to expedite planning approvals to stimulate private investment and drive economic growth and jobs, especially given the construction and retail industries are two of Australia's largest employers. 
We have taken advantage of governments' desire to drive economic activity by accelerating our planning and approvals for our next round of mixed-use and retail projects at Chadstone, Box Hill Central, Victoria Gardens, Sunshine Marketplace and Bayside in Victoria, and Bankstown Central and Chatswood Chase Sydney in New South Wales. 
These assets offer significant opportunity in key markets with connection to current and future transport hubs. A good example is The Glen in Victoria, where late last year we completed our first residential mixed-use project that welcomed more than 1,000 new residents into Golden Age's Sky Garden, a $450 million, three-tower luxury apartment development. It is Australia's biggest residential project built above a retail destination.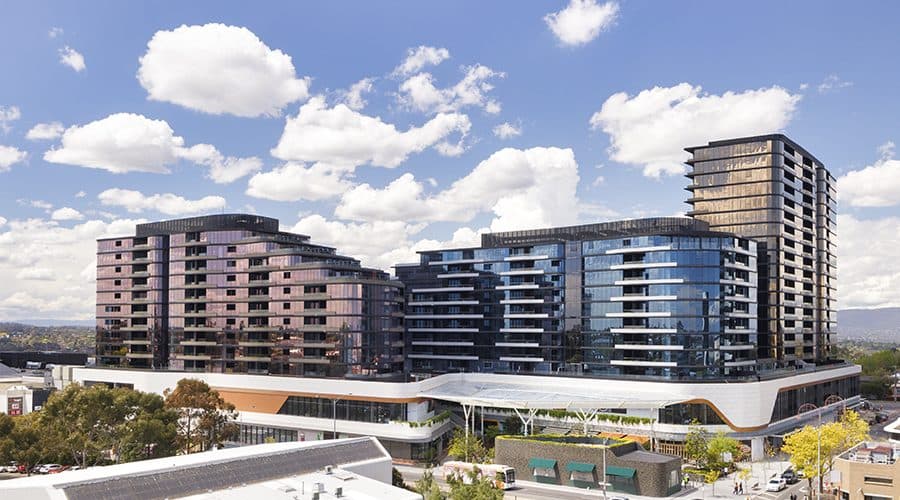 This was a major milestone and our second mixed-use destination in Melbourne, reinforcing our strategy to take advantage of our centres' great locations around Australia. And, given the growing consumer preference to live, work and be entertained close to home, we believe our destination centres will continue to play key roles in the lives of Australians. 
Shopping centres are always evolving and so we are constantly adapting and advancing our business with the use of technology and a rich data and analytics capability. 
Our Data Science team uses data from our national wi-fi network, generating consumer insights, to assist our leasing teams optimise the retail mix, by detecting emerging and 'on trend' brands including food retail, athleisure and global luxury retailers. 
With international travel currently restricted, a recent Citigroup report highlighted the potential for an additional ~$9b potential expenditure in the Australian economy through increased local tourism. 
We are already seeing the benefits of discretionary spend remaining onshore. For example, throughout the pandemic, luxury retailing has continued to grow. Last month we welcomed Gucci to QueensPlaza in Brisbane's CBD, our 49th luxury retailer in the national portfolio. In 2021 we will broaden and deepen our partnerships with the world's best luxury retailers whom are expanding their presence, including further expansion of Australia's biggest luxury precinct at Chadstone and new additions at QueensPlaza and the Queen Victoria Building.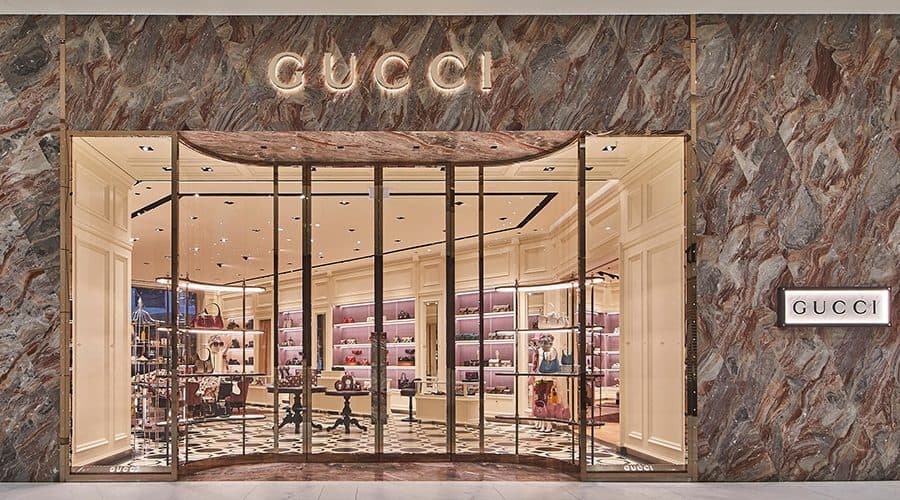 Although the pandemic has accelerated omnichannel and consumer digital trends, we believe physical stores will clearly remain the dominant retail channel. We expect physical retail to capture 80 to 85% of all retail sales in the medium term.  
As lockdowns are lifted, and assuming infection levels remain low, customer visitation will, we believe, continue to recover. We're experienced positive sales growth in key markets, which illustrates that physical retail remains an important part of community and social engagement, which online cannot fully replicate. 
Quantium research conducted in late 2020 identified that proximity to physical stores can boost a brand's market share by an average of 130%, including a 40% increase in online sales. We also understand that thriving retailers will continue to need physical stores to enhance their multi or omnichannel aspirations, and we're focused on supporting their strategies. 
With more than 340 million visitors a year, and close to 80% of Australia's population living within a 30-minute drive of at least one of our centres, and a marketing database of more than one million customers, we have a clear opportunity to grow new income and leverage our physical and digital assets.
During the pandemic we have benefited from Vicinity's industry-leading data capabilities and new technologies, enabling us to exceed government standards for safe public spaces.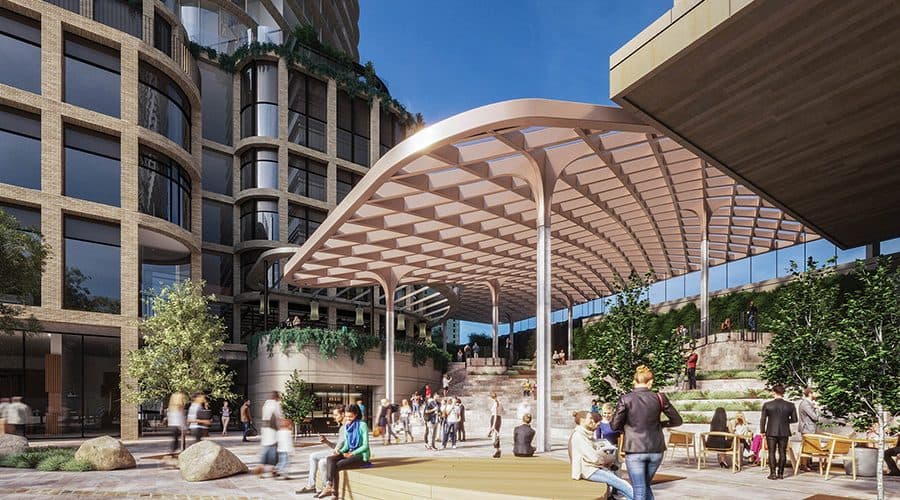 In specific terms, we rolled out innovations such as Australia's first heat-mapping technology to monitor social distancing, digital queuing and a new interactive feature on every centre website showing real-time traffic data to help customers better plan their next visit. 
We also launched a digital, contactless Click & Collect service, Parcel Concierge, which we've already expanded to include 17 centres in Melbourne, Sydney and Brisbane. 
Of course, a prerequisite to all of our initiatives is for governments across Australia to continue to manage the ongoing health challenge successfully with effective controls in place to encourage business and consumer confidence. 
While the year ahead carries some uncertainty, we are confident Vicinity has the right strategies in place to meet the foreseeable challenges that lie ahead. We have a diverse portfolio of well-located centres, opportunities for ancillary income growth, an evolving retail mix, a strong position as a partner of choice for key national retailers and global brands, and considerable mixed-use and retail development opportunities in key markets.