Earlier this year, CBRE acquired Race Property, a Shopping Centre Management and Leasing company. The acquisition enhances CBRE's Shopping Centre position in the marketplace and will undoubtedly see an expansion of its activities in the field across the Pacific region.
Since the last Big Guns feature (March this year), CBRE has undergone a most dramatic transformation in respect to its 'retail' capability in the widest sense. How? By acquiring Race Property and integrating it with the company's existing retail leasing and asset services business. This is far more than an expansion; it gives CBRE an added dimension to its existing retail property sphere.
In terms of 'commercial property', CBRE is somewhat of an iconic institution; a fortune 500 company, a global powerhouse, a brand known across the world.
In Australia, in terms of property, it has always been a major player but in the 'retail property' sector, its leasing function has been its most visible component. Of course, its 'retail advisory services' have always commanded great respect; CBRE's retail analytics and global connexions always have, as their adverts state, 'ensure we import and export the world's biggest retailers'. The acquisition now strengthens CBRE's platform and the positioning from here on in is likely to enunciate its 'all-encompassing' retail property service.
Race Property was founded by Graeme Wakefield. A former banker, Wakefield had entered the property arena through a stint with LJ Hooker and then Jones Lang LaSalle.
He joined Coles Myer and worked through the sale of Chermside to Westfield in 1996. In 2007, he founded Race Property, a company focused on retail leasing. In 2010, Wakefield's daughter Meagan, who spent eight years with Westfield and then two overseas in Dubai, returned to Australia and joined the company.
It was from that time – 2010 – that Race Property expanded its activities and entered the field of shopping centre management. The company, through leasing for some large property companies such as Fabcot (Woolworths), Coles Properties, Rockworth, SCA Property Group (Cover Story this issue) and ISPT, had strong links with the management arms of these organisations, many of which were agents. According to Meagan Wakefield, they realised there were good centre managers out there, good leasing people and good marketers but they operated independently; there was a need for a fully integrated shopping centre management company with expertise in centre management, leasing and marketing.
Race Property grew rapidly and when SCA Property Group announced a tender process for full management of its centres, Race Property decided to pitch. Race Property already had the leasing contract for SCA centres but now it went for the management too. Race Property won the tender for 16 centres – located in Queensland and Northern NSW.
Meagan Wakefield told SCN that there was an agreement between both parties that the fundamental strategy in managing these smaller and geographically spread out centres was to think and act 'locally'.
"We were on the same wavelength," she said. "SCA Property Group was insistent that the management company provide a local presence; we both knew that the requirement was to understand the local community and that's not just the shoppers, it's the retailers, the councils, the local authorities and other community bodies."
When you talk to Meagan, the word 'local' is voiced regularly. "These shopping centres are far more 'locally focused' than their larger counterparts. Our on-ground teams are local, our tenants are local and they're all totally immersed in the community in which they live. We are in daily contact with our people and in constant contact with our retailers."
What comes across strongly when you talk to Meagan Wakefield is that the 'personal touch' is the prime requisite of her management team. She maintains that many of their retailers have it harder than their 'big-city' counterparts.
"Many of our retailers regularly have 12-hour workdays. They open the shop at 9.00am, close it and then go home to do their paperwork. They don't need emails or text messages; they need to talk to people and we make sure that, as an absolute minimum, they spend time with the Centre Manager at least once every two weeks."
At the time of acquisition by CBRE, Race Property had extended its management portfolio to 20 centres.
"We always wanted to go national," said Meagan Wakefield, "and now we have a platform – we have a platform and reach. We can now provide our customers with all they need from an international company while we operate locally."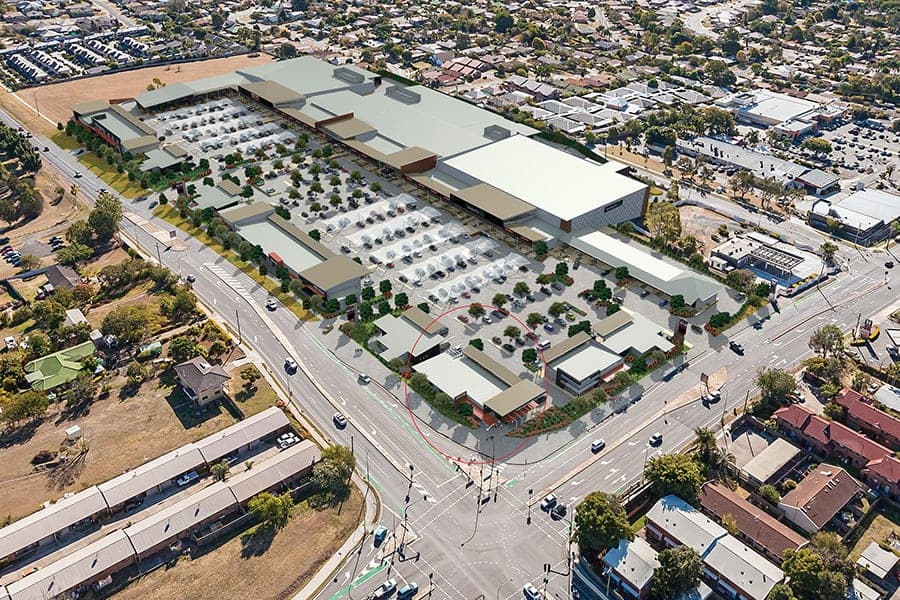 At CBRE, the Race Property team of professionals has been integrated within the firm's existing Asset Services and Retail Leasing business lines in Australia. The combined operation employs more than 130 professionals with broad and deep capabilities in the retail property sector. Graeme Wakefield and Meagan Wakefield, as co-directors, lead the team and for them both, the emphasis has shifted from centre management to asset management.
Ray Pittman, President and CEO of CBRE's Australian and New Zealand operations, told SCN that the acquisition reflected CBRE's continued focus on the growth of its retail platform and ongoing strategy to diversify into new growth areas.
"We are now able to provide a more specialised and first-class offering to our clients across the Pacific region, building on Race Property's reputation and track record as a market leader in retail services."
"We see it as an outstanding opportunity to expand and enhance our footprint across the Pacific region with a greater holistic approach, encompassing retail facilities management, property management, finance and leasing. This fully integrated retail leasing and management platform will also complement our existing retail investment sales and financing capabilities."
The acquisition was a classic 'win–win' deal. In one fell swoop, CBRE strengthened its shopping centre Asset Management arm by adding an established professional team together with a portfolio of shopping centres under management, along Australia's eastern seaboard. Race Property gained an instant national presence and access to the network and brand of one of the most powerful global players in the property business. As well, the integration with CBRE gives the Race Property people superior career opportunities by being part of a larger network.
Yet perhaps the most salient comment is that regarding the 'Pacific region'. CBRE is a global enterprise and the Pacific region, in terms of shopping centre development and management, holds great opportunities for Australian expertise. Graeme Wakefield's role at CBRE is Pacific Director – Advisory and Transactions; perhaps that says it all!