This article by Liann Lim, AMP Capital was first published in SCN Vol. 39 no. 2 CBD Guns issue



Circular Quay has often been considered the gateway to Sydney and is arguably one of the most photographed precincts in Australia. The area has been undergoing a significant rejuvenation during the past few years, with Quay Quarter being the first catalyst project for the transformation of Circular Quay, making it more accessible and vibrant for locals and tourists alike. 
Central to Quay Quarter Sydney is Quay Quarter Tower, a new commercial tower with retail podium. The neighbouring Quay Quarter Lanes block comprises mixed-use residential, commercial and retail in a more intimate laneway setting. 
With high-end residential apartments, boutique retail lanes and heritage buildings, Quay Quarter Lanes will deliver a new retail offering with more than 20 tenancies anchored in food and lifestyle, bespoke shops and boutiques, artisanal cafés, bars and restaurants.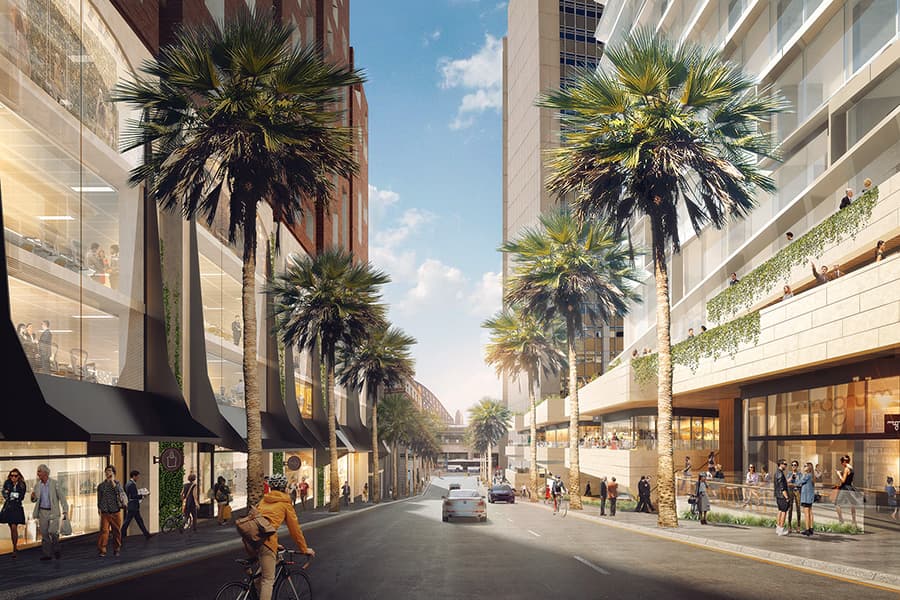 Breathing new life into the Quay
The vision being delivered is to breathe new life into a once forgotten merchant laneways and create a new mixed-use neighbourhood. 
We've carefully considered the diverse range of customers, professionals and neighbours that frequent the city. Weekend visitors exploring everything this city has to offer from the gardens to the galleries and residents and CBD workers enjoying an evening meal or drink. Quay Quarter will expand the horizons of what the city has to offer, from breakfast, lunch and dinner and everything in between. 
Each retailer we partner with will bring a unique offering to the precinct, delivering character-filled experiences at every time of the day. 
Hinchcliff House – the first doors to open
Hinchcliff House, Quay Quarter Lane's anchor venue, is the first to officially open its doors as home to four exciting new dining and bar concepts from the team at House Made Hospitality.
Dating back to the 1860s and one of Sydney's last remaining wool stores, Hinchcliff House was beautifully restored by AMP Capital, with Carter Williamson Architects and URBIS heritage. It features all-day dining hub Grana on the ground floor, a lively restaurant Lana on the first floor, with Hinchcliff Events on the top floor. The basement holds the underground bar called Apollonia which inspired by 'The Godfather' – a 'Sicilian bandits drinking den'.
The culinary experience aims to provide quality, generosity, comfort and enjoyment, while championing sustainable Australian produce, ingredients and products through an Italian lens. Melbourne designer Mitchell Eades Design has brought the Hinchcliff House vision to life, while the cocktail bar was designed by Matthew Shang Design Office out of Singapore.
The balance of the Lanes precinct will open later this year, and throughout the year a series of activities will take place on-site to help breathe new life into the precinct and create a welcoming atmosphere for new residents, neighbours and visitors.
Welcoming new retailers
The three pillars of our retail leasing strategy are dining, lifestyle and wellbeing. 
We've sought to involve highly experienced retailers who are interested in creating fabulous customer experiences and 'stretch' the time of day from early morning breakfasts through to post-theatre supper. It's very exciting to welcome Matteo Zini of Zini Gelateria whose first Sydney venture will create innovative and healthy gelato and packaged take home products. Skittle Lane will offer customers its specially brewed coffee while dining venues include exceptional Asian, Mexican and French, to complement the Italian-inspired Hinchcliff House. Men's Grooming and Tribe Lifestyle Hair is preparing its fit-outs to service local residents, business executives and day-trippers. They will be joined by a unique selection of lifestyle retailers with a focus on wellbeing and boutique experiences.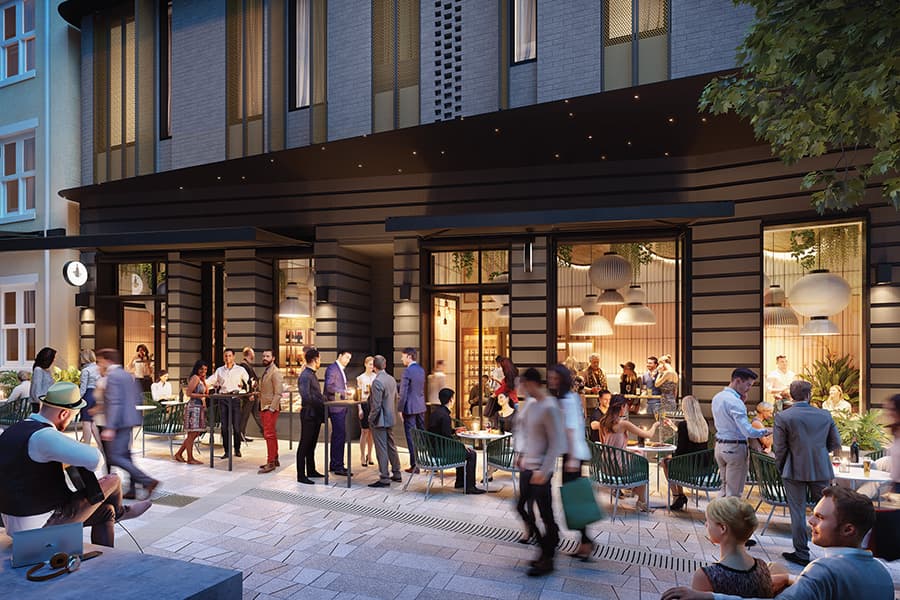 We are fortunate at Quay Quarter to enjoy a diverse customer base, we know our customers and tenants are seeking tangible and personal connections – experiences that are at the heart of what Quay Quarter will provide. 
Early 2022 will see the launch of Quay Quarter Tower, a truly activated vertical village, set to be a powerful enabler of change; a zone of diversity, creativity and connectivity that will revolutionise how people work, complemented by a retail podium that delivers amenity for our commercial tenants and the local community. 
As Circular Quay prepares itself for a rebirth and as the city adjusts and stabilises, Quay Quarter will be leading the way in retail amenity, heritage and art – with something to discover and revisit time after time for years to come.