Stockland has a new marketing initiative called 'Live + Learn'. Launched at Stockland Bull Creek, it's become a local favourite. It's a 'community workshop' focusing on encouraging and uplifting the customers' mindsets.
It's no secret that the world of retail is changing. With online shopping on the rise, retailers have felt the pressure to offer more than just a place to purchase products. It has seen a shift to providing an experience; whether that be an inviting space to catch up with friends, to develop a new skill, or to engage with the centre in unexpected ways.
In essence, the retail world is offering more. The community is the cornerstone of our Stockland centres and, as such, we place a special emphasis on the notion of creating a space that not only delivers on products and convenience, but also offers an opportunity to connect.
Our team at Stockland Bull Creek has taken this approach to heart and transformed an unused space into a highly successful and widely cherished community workshop.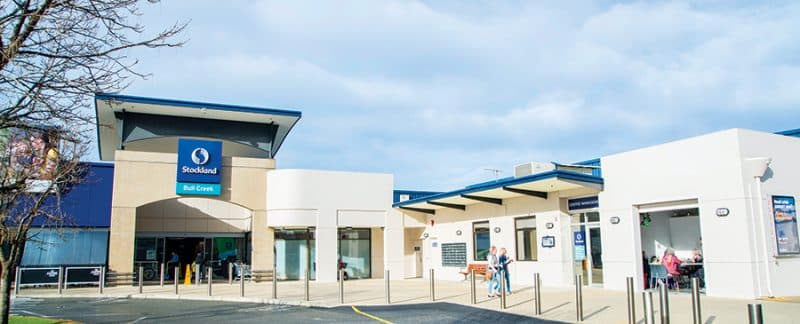 We were inspired to create something new and innovative for customers after recognising a gap in current community offerings. The majority of workshops held in retail centres cater to young children which got us thinking; while these workshops do play an important role in supporting the community, what about the adult shoppers?
Our aim was to create a new concept and experience that would bring the retail environment to life. We heard the community's desire for something new in the area and this was a way of showing them that we've listened.
The Live + Learn Community Workshops focus on encouraging and uplifting the mindset of customers and offer a valuable experience. Hosted by a series of local professionals, the workshops have been taking place in the centre since February 2019 and have proven to be very successful with customers and the wider community.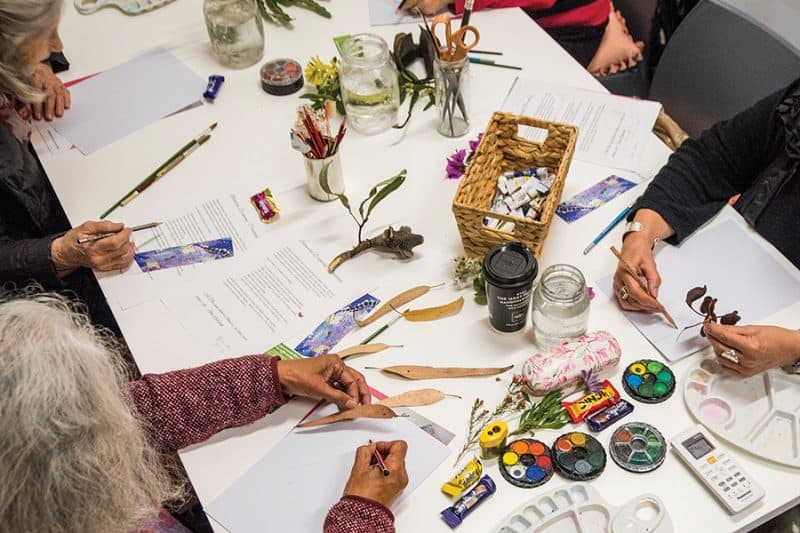 Erica Campbell, Centre Manager at Stockland Bull Creek, said the workshops have helped to position the centre as not just an excellent place to shop, but also a space in which friends and family can connect, learn new skills and support each other.
"We are so proud to be able to facilitate such a positive experience for our customers and be able to add value to their everyday lives," she said.
"The workshops have not only helped nurture a more supportive community, but have also benefitted some of our existing retailers who have seen more customers visiting their stores.
"Customers have been in awe of the variety of workshops on offer and it has been so heartening to receive such positive feedback."
Live + Learn Community Workshops are hosted by a series of local professionals including artists, writers, career counsellors, first aid practitioners and more. The workshop area has already been characterised by the community as a place for people to gather, create new friendships or nurture existing ones, or to simply enjoy an experience.
Local senior Rosemary Webster has found unexpected solace in regularly attending the workshops at Stockland Bull Creek. She has recently felt more overwhelmed caring for her husband and son with special needs, and has expressed how valuable the workshops have been in providing her with some much-needed 'me time'.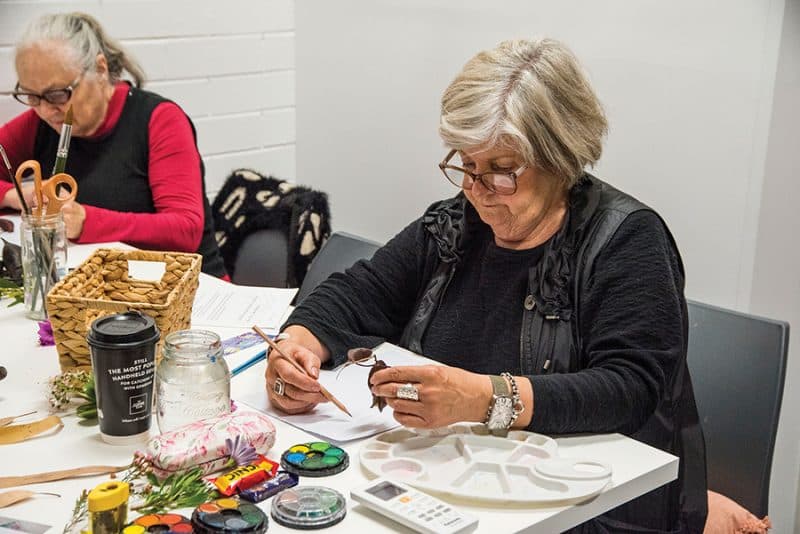 "I love coming to the art workshops and having that time to just relax by myself," said Rosemary.
"The coordinator and others who attend are absolutely lovely and we have so much fun learning new techniques and just connecting with each other."
The workshops were originally held in a vacant tenancy; however, participants asked for a more private area to engage in conversations without distractions from trolleys and loud noises. It was brought to our attention that there was an unused storage room located beside Centre Management that would address all concerns from participants. The workshops are now located in a new tastefully decorated space and has, to our customers' delight, become a permanent instalment at the centre.
Michelle Abbey, GM of Retail, Stockland, said that Stockland has continued to grow with customer demands and is focused on creating spaces that resonate with customers through place-making and curated experiential activities.
"For us, it's really about understanding the needs and wants of a community and creating spaces that deliver on that.
We want to establish a deep connection with the community and bring them together to provide the convenience they want, while curating experiences that add value to their lives.
"Online shopping has its place, but nothing beats a welcoming centre that offers a quality experience and truly has everything you need right at your fingertips; from play spaces and supermarkets to gyms and cafés."
Hosting these workshops within the centre has allowed Stockland to build a personal connection with customers in a new, engaging and meaningful way. It shows that our company cares about its people and puts its vision into practice – to make valuable contributions to its communities and country.