Vicinity Centres and oOh!media are long-term partners, but nothing prepared the companies for the impact of COVID-19. Here Justin Mills, Vicinity's Chief Strategy Officer, and Noel Cook, oOh!'s Chief Commercial Operations Officer, talk about how the retail sector is rapidly bouncing back as consumer confidence returns.
Firstly, tell us about your experience in the retail environment over the past six months?
Justin Mills, Chief Strategy Officer, Vicinity Centres: "It's been a challenging year and the retail industry has felt the full impact of COVID-19. Nationally, we're seeing customers returning, with foot traffic at our centres at about 95% compared with last year, excluding Victoria and our CBD centres. We're now looking forward to a safe and successful festive season for our retail partners and customers."
Noel Cook, Chief Commercial and Operations Officer, oOh!media: "We've faced the challenges together with clients and partners, helped employees, communicated with external stakeholders, and used oOh! DataScience capabilities to help advertisers understand changing audience behaviours. Importantly, we continued reaching audiences as they altered their daily routines, especially in Brisbane, Adelaide and Perth. We also provided advertisers with retail solutions to reach audiences throughout this period."
We know that the Christmas experience this year couldn't possibly be like any other. How are you and your teams preparing for the festive season in retail?
Mills: "Our priority is ensuring our centres are safe for everyone. We've been rigorous with hygiene – cleaning and sanitising our centres, working with governments and agencies and assisting our retailers with guidelines, hygiene measures and physical distancing. We want customers, retailers, suppliers and contractors to do the right thing to help keep each other safe."
Cook: "This festive season could be busier than expected. We currently have many retail-related briefs from advertisers and agencies, suggesting brands are growing in confidence. Using data we're helping advertisers understand their audiences and visitor patterns in different centres. I'm impressed that retail audiences have rebounded so strongly – it's really encouraging."
What changes have you identified among consumers and within the retail environment and what can we expect to see over the next few months?
Mills: "We've invested in several new innovations to support safety, including:
1. An industry-leading heat-mapping technology to monitor malls in real-time, observing customer numbers and allowing our teams to swiftly respond to potential congestion, ensuring a steady flow of people.
2. A new digital queueing system, helping participating retailers support safer shopping, manage store capacity and reduce congestion. Shoppers can book their store visits, while walk-up customers join a virtual queue when retailers reach capacity, rather than lining up.
3. A new interactive tool on centre websites that uses real-time data to show centre traffic, updated every 15 minutes and forecasted for the day and week. This helps customers plan ahead, saving time by avoiding busy periods.
4. COVID Safety Officers have been deployed to help ensure visitors use hand sanitiser, wear masks when required, encourage social distancing and direct traffic flow.
5. Contactless Parcel Concierge (Click & Collect) is now available at many of our centres, with thousands of parcels already delivered. Customers can buy online or over the phone, then pick up their purchases in one drive-through visit without leaving the car."
Cook: "Collecting and analysing extensive data gives us deep insights into consumers, whom are returning to centres and supporting local businesses. Large centres have bounced back quickly, probably because they are also destinations for entertainment and dining. We expect one in two people to visit centres earlier or later to avoid crowds, and 45% intend to wear a face mask. (1) Vicinity has done an incredible job reassuring the public and this will be appreciated by shoppers."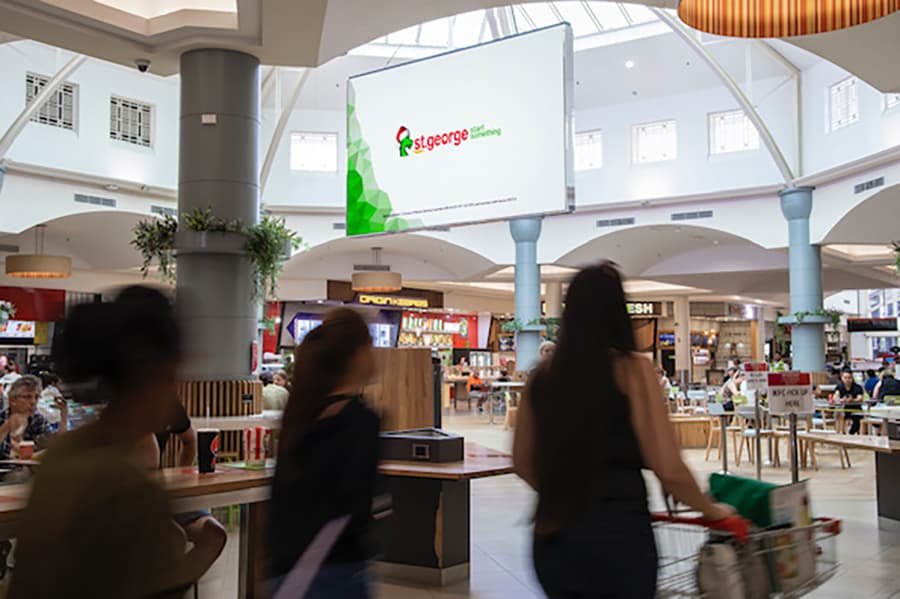 What's the research telling you about Australians and their attitude towards getting back into the retail environment?
Mills: "Our in-house customer research team's regular pulse surveys within our community ensure our decisions are consistent with customer expectations. We've found that while people have recently shopped online more, customers have learned it's not always convenient or timely. As a result, people are now anticipating shopping at physical stores again.
"Our research shows customers recognise the importance of shopping centres in their lives and expect reassurance and a commitment to safety from us. While most are looking forward to Christmas more than usual, given our centres are community hubs, they also want us to acknowledge 2020 is not a normal year and take appropriate measures.
"Encouragingly, while some are concerned about economic issues, almost half surveyed said they'd spend just as much this year for Christmas."
Cook: "Our numbers show more people returning to the shops, and foot traffic is almost back to normal in many areas. Regional retail audiences are above last year's numbers as are local and medium retail centre audiences, and metro and large retail centre audiences are getting there. Even in Victoria, retail audiences have jumped to 86% of last year and retail audiences are back at 96% of last year's levels. (2)
"Our office and café audiences rose 15% in the past month and national road audiences are already back to 84% of last year, reaching 88% outside Victoria (2) – great for advertisers using Out of Home to connect with consumers at multiple touchpoints throughout the day.
"Finally, with no international holidays available, we think consumers will enjoy spending locally again."
What about the impact of online shopping during COVID-19?
Mills: "COVID has demonstrated that retailers need the right omni-channel offer, incorporating online platforms and a bricks-and-mortar presence. We expect online sales to settle at an average of about 15%, but omni-channel is already by far the most dominant model. While some suggest omnichannel doesn't benefit centres, we know physical stores are critical to a winning approach.
"Our research with Quantium shows that close consumer proximity to a physical store boosts a brand's marketshare by 130% on average, including a 40% increase in online sales. Also, more than 30% of online orders are collected in stores, adding value to bricks-and-mortar networks."
Cook: "People have bought more online recently, but it's likely to slow as the situation improves. Right now, people want to get back to the shops, which is a unique social and physical experience. Online still has its place and both can coexist, especially given the extensive links and relationships between the two."
Will we see an extension in trading hours this year due to predicted social distancing restrictions in stores? Is this something that could be rolled out earlier than a week/days before Christmas?
Mills: "Our centres are busiest around lunch, so we're adjusting trading hours throughout the festive season and encouraging people to shop between 9am and 11am, and during the week, to limit wait times, avoid queues and access convenient parking. People should check real-time traffic information on our websites and plan their purchases to ensure a seamless and safe centre experience."
Cook: "Vicinity has really thought through its approach to all these measures, and we're amplifying relevant messaging across its centres, so visitors have a great experience."
And the question that's on everyone's lips… Will we see Santa this year?
Mills: "Yes, Santa will still be coming to town in some of our centres. While it won't be the usual Santa experience, we think our customers will appreciate what we've done to celebrate a COVID-safe Christmas."
Cook: "Of course you will – it will take more than a pandemic to stop Santa."

Source: 1: oOh!media Pulse Report | Timing Wave 1: 1st- 4th May, 2020 Wave 2:18th- 19th May, 2020 Wave 3: 1st -3rd June 2020 Wave 4: 24th – 28th July 2020 Wave 5: 2nd -9th October 2020| Research Panel: Dynata| Australians aged 16+, n=4,479, Wave 1: n=2,212/ Wave 2: n=423/ Wave 3: n=318/ Wave 4: n= 773/ Wave 5: n= 753. Wave 5 results displayed above.
Source 2: Source: DSpark, audience volumes week ending November 16th 2020 vs same week 2019