QubicaAMF CEO and co-founder Emanuele Govoni shares with Shopping Centre News the company's mission on making bowling an amazing experience and how bowling can not only provide entertainment for a shopping centre precinct but also offer a competitive edge by driving significantly increased traffic to a centre.

Bowling has a long history as an entertaining activity and sport that just about everyone can play. It gets people out of their homes to have fun and socialise. Today, many entertainment centres have bowling as an attraction or as their anchor to maximise the appeal of their facilities to drive traffic.
QubicaAMF aims to harness history and vision by transforming bowling into a major attraction or anchor for entertainment precincts. We are 100% focused on bowling, and, frankly, will be for many years to come. It is already very popular, but we believe that there is much more to come – that bowling's potential is not yet fully unleashed.
That's why our mission is so focused on making bowling an amazing sport or leisure experience for the community. We constantly innovate to allow our customers to deliver the best possible, and most innovative bowling experience ever, to their consumers. QubicaAMF is convinced that bowling has much more potential to attract and entertain more people, and to do so more often.
Our products and services are built around the promise to help our customers fully enjoy their visit to the centre by making bowling more relevant and attractive to a larger and younger population.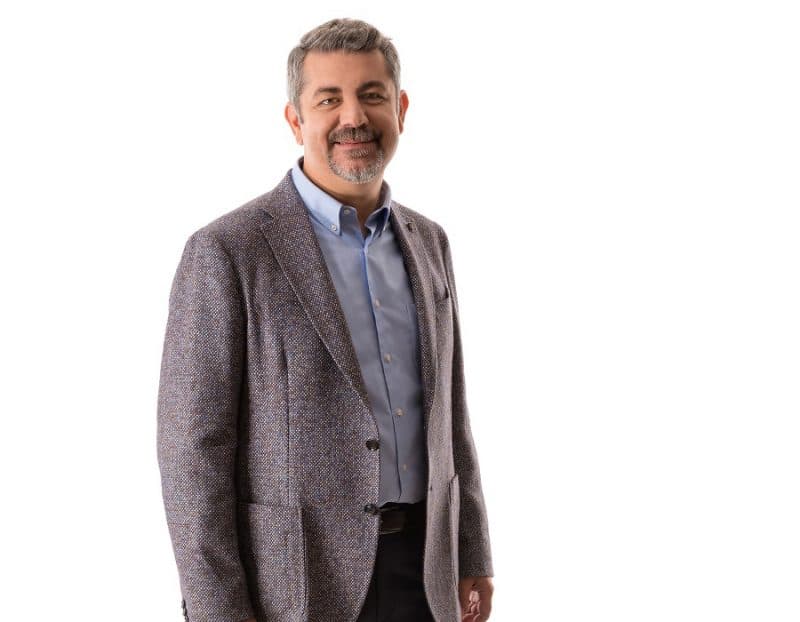 String pinspotter technology
It is not just about making it easy for guests! QubicaAMF is focused on making it easier for bowling businesses, too. QubicaAMF's new pinspotter, the EDGE String, is the simple way for investors and existing operators to include the fun of real bowling in entertainment-based projects. EDGE String is the next generation in string pinspotter technology, packaging revolutionary electro-mechanical design together with intelligent software into a pinspotter capable of expanding the reach of bowling entertainment like never before.
Historically, the operational cost and complexity of pinspotter machines has limited how and where bowling entertainment is offered, but this is no longer the case. EDGE String is so simple and reliable that anyone can learn to operate it, no more need for dedicated pinspotters. Edge String Pinspotter is endorsed for registered Sport Bowling too.
It also notifies staff through their smartphones if it needs attention, informing what it needs and showing how to do it through reference videos. It is now easier than ever to include real bowling in whatever form best fits your business model, concept or available space.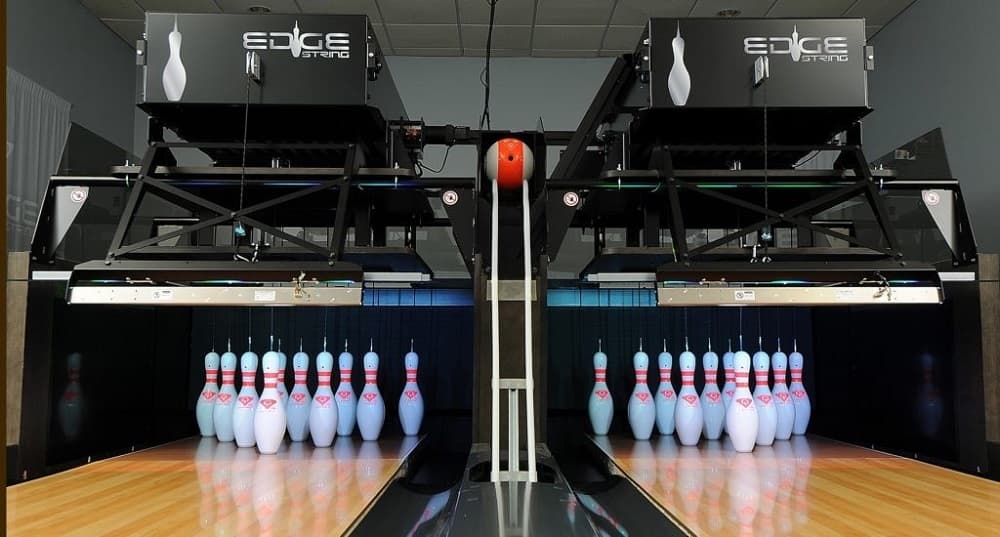 About QubicaAMF Worldwide
QubicaAMF is the largest, most innovative bowling equipment provider in the world with 600 employees worldwide.
We build and modernise more bowling entertainment centres than any other company in the industry and have an installed base of more than 10,000 centres in 90 countries. We have a sales and distribution network with worldwide reach and maintain the largest R&D team (overall US$30 million R&D budget invested over the past seven years) for electro-mechanical products, software, electronics and entertainment systems in the industry. The company has US headquarters in Richmond, Virginia and European headquarters in Bologna, Italy.
QubicaAMF has more than 100 years' experience and can provide the perfect combination of bowling equipment, products and services for new or existing bowling entertainment centres, family entertainment centres, cinemas or any other facility in the hospitality, retail or restaurant industry.
Our ongoing mission is making bowling amazing. We are convinced that bowling products have so much more potential to attract and entertain even more people. In addition, QubicaAMF is the organiser of the QubicaAMF Bowling World Cup, the largest annual sporting event in terms of the number of participating countries, promoting bowling globally. The company celebrated the historical 50th anniversary of the tournament in 2014.
Project support
QubicaAMF can assist with the selection of your bowling equipment in line with your design and business model. We assist with the placement of your bowling equipment and installation, working directly with your architect or builder to review and check the accuracy of your facility to incorporate bowling. From equipment supply to installation to after-sales service and assistance, our offering includes:
• Site visits
• Lane/pinspotter measurements
• Electrical/data layout and requirements
• Managing the bowling installation process
• Managing equipment commissioning & staff training
Finally, our certified installers work with you and your staff every step of the way, offering programs tailored to your project. Afterwards, we provide everything you need to maintain a thriving operation.