Owned by Lendlease's Real Estate Partners New Zealand and managed on the ground by Oyster Property Group, Dress Smart Auckland has received council resource consent to transform an adjacent carpark into an expanded retail precinct.
The new footprint will connect to the existing shopping centre and, alongside exciting new local and international retailers, will include an enhanced food and beverage offering and increased car parking facilities. An ambience upgrade for the original centre is also planned.
The significance of the expansion and upgrades is hitting home with Dress Smart Auckland's retailers, with Decjuba, Dr. Martens, Flo & Frankie and Seed Heritage recently signing leases with the centre.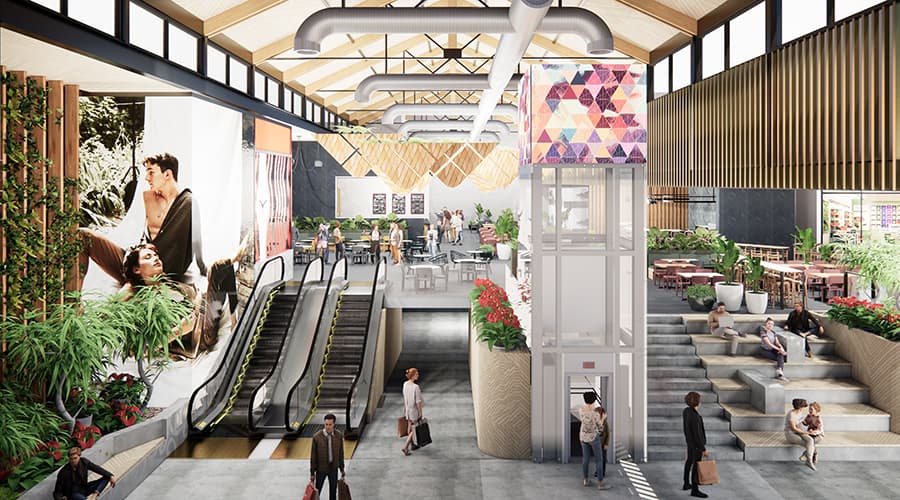 "Establishing an outlet offering at Dress Smart is an exciting move for Seed Heritage. The centre has held a strong presence in the Auckland retail market for more than 25 years and has a large and loyal customer following. We see huge potential in joining their mix of premium retail brands, in a strategic Auckland location," says Peter Halkett, CEO of Seed Heritage.
This will be Seed Heritage's only outlet store in Auckland. Existing tenant adidas has also taken up the opportunity to expand its footprint.
"Taking on a larger space at Dress Smart means we'll be able to offer greater variety and an improved shopping experience to our customers. Our store at Dress Smart Onehunga has been a strong performer for us, and we see tremendous growth potential at the centre," says Jackson Wilkes, adidas Retail Pacific Store Development Manager.
Oyster Property Group's Asset Manager – Retail, Jennifer Andrews says it has been an exciting year of leasing so far for Dress Smart. "Our shoppers have been delighted by the new retailers who have joined us and it's great to be able to offer existing retailers the chance to grow their offering."
Leasing opportunities are being taken up by local and international brands. The centre is currently home to more than 100 brands, including premium fashion brands like Calvin Klein, Coach, Lacoste and Tommy Hilfiger, high street favourites including Max, Barkers, Glassons and Rodd & Gunn, and sports brands such as adidas, New Balance, Puma and Under Armour. Outdoor stores Kathmandu, Macpac and The North Face are also current retailers.
Centrally located with direct access via motorways and public transport to the Auckland CBD and International Airport, the suburb of Onehunga, where Dress Smart Auckland is situated, is a suburb tipped to grow.
"Achieving council resource consent to expand Dress Smart Auckland is a fantastic outcome for shoppers and the local community," says Matt Bowyer, Head of Mandates at Lendlease Investment Management.
"With its central Auckland location, easy access and great variety of stores, the centre has become a much-loved discount shopping destination over the years."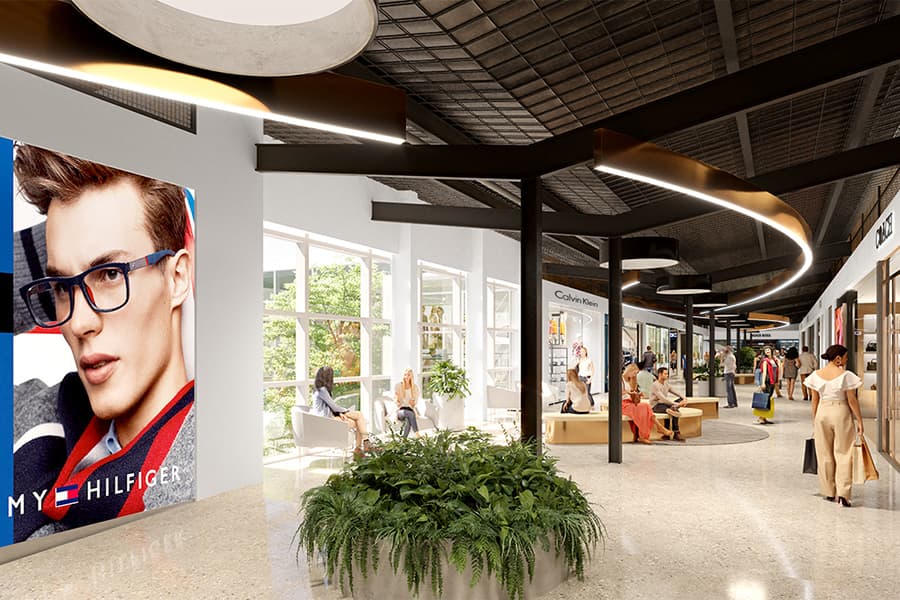 Centre owner Lendlease is a globally integrated real estate company with a portfolio of well-established retail assets in New Zealand.
Lendlease draws on decades of experience and the latest thinking in development, design, placemaking, construction and investments to deliver iconic and successful places.
Lendlease entrusts the day-to-day management of Dress Smart Auckland to Oyster Property Group, one of New Zealand's leading commercial property and fund managers.
With an experienced team of commercial property experts at the helm, Oyster manages a quality portfolio of retail, industrial and office assets throughout New Zealand valued more than $2.2 billion.
Dress Smart – iconic New Zealand outlet shopping centre
Established in 1995 – iconic outlet shopping centre
Situated 10km from the international airport and 12km from CBD
Easy access to public transport links.
Key stats (with expansion to come)
12,867m2 net lettable area
90+ tenancies
900+ car parks.
For leasing enquiries contact Vaughan Ludlam, Head of Leasing / Licensee, Oyster Property Group Vaughan.Ludlam@oystergroup.co.nz