As we become more conscious of our impact on the environment, the need for sustainable practices and initiatives in the world of festive lighting has become increasingly important. In this article, Noah Kash, the Managing Director of MK Illumination Australia, highlights initiatives for more sustainable festive decorations.
At MK Illumination, our driving force since our establishment in 1986 has always been to bring happiness to people's lives through atmospheric light. Our lighting displays aim to deliver maximum positive benefit, reflecting our corporate purpose and forming the core of our sustainability strategy. Committed to responsibility, honesty, and transparency, we strive to impact both people and the planet positively.
Guided by three bold values — recognising the significance of every action, building confidence, and celebrating life — we relentlessly pursue sustainability, understanding that good is never good enough. Every step we take and the improvement we make contributes to our ongoing journey of creating a brighter and more joyful world.
Initiatives for sustainable festive decorations
To fulfil our sustainability goals, we have implemented a circular model system to manage recyclables and energy and reduce CO2 emissions, especially in the packaging and production processes:
The production phase accounts for a significant portion, up to 80%, of CO2 emissions. However, our long-lasting products significantly reduce CO2 emissions throughout their lifecycle, as confirmed by a study by Denkstatt. Our light chains, for instance, have a 36% smaller carbon footprint compared to similar products, and our power-saving light chains go even further with a 52% smaller footprint. By using our products with longer lifespans, you can potentially achieve up to 75% and 81% fewer carbon emissions. Additionally, our power-saving light chains offer an additional 50% energy reduction. Moreover, our products contribute to lower emissions in material extraction, recycling, and disposal, resulting in a 50% reduction compared to similar products.
Our goal is to achieve energy self-sufficiency from renewable sources at our manufacturing facilities by the end of 2025. We are making progress towards this goal at various locations. In the US, we will install a photovoltaic system that generates 615 kilowatts of power and aim to become energy self-sufficient by the end of the year. In Hungary, our logistic centre will achieve 70% energy self-sufficiency with a new PV system and strive for 100% self-sufficiency by 2025. In Turkey, we are soliciting offers for a PV system and plan to achieve complete self-sufficiency by 2024.
Since 2012, we have pioneered the use of bio-materials in our products. Our ORGANIC PRO series expands our range of sustainable products, incorporating organic materials like wood from renewable sources. We use environmentally friendly polypropylene during production, reducing CO2 emissions. Our durable products are resistant to weather and fungus, minimising energy and water waste. The recyclability of polypropylene further reduces emissions and raw material dependence, aligning with our commitment to sustainability.
As AMFORI members, we actively promote responsible supplier practices and sustainability. Our Supplier Code of Conduct sets clear expectations for suppliers, emphasising trust and compliance with laws. We evaluate suppliers based on their alignment with our values, quality standards, and sustainability requirements, including anti-corruption policies, human rights, labour standards, and anti-discrimination policies. Our goal is to establish long-term, reliable relationships with suppliers and jointly develop sustainable solutions.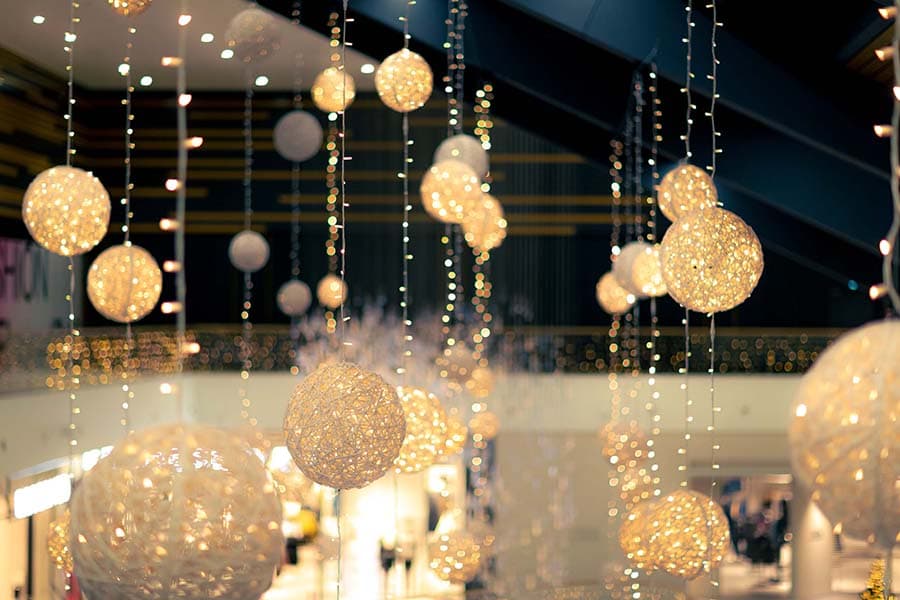 We are committed to addressing light pollution and its harmful impacts on the environment and humans. In collaboration with the Tirolean Environmental Ombudsman's Office, we developed the industry's first LIGHT CODE. This code provides guidance on minimising light pollution and environmental disruption while enjoying lighting displays. We strictly adhere to the LIGHT CODE and offer customers advice on applying it to new and existing lighting displays, ensuring compliance and promoting responsible illumination practices.
The festive decorations industry holds tremendous potential to promote eco-friendly practices. By considering sustainability as a vital criterion in selecting manufacturers and by actively engaging in the decision-making process, we can collectively contribute to a greener and more sustainable future for all. Let us celebrate with consciousness and spread joy while leaving a positive impact on our planet.