Dress Smart Auckland, New Zealand's iconic discount outlet shopping destination, has unveiled its latest venture, designed to cater to the burgeoning local community and surrounding areas.
Following the recent announcement of Dress Smart's expansion plans, an amended resource consent has now been approved for the mall to introduce a substantial new food and beverage precinct and welcome in a range of fresh dining options for customers to enjoy.
The new food and beverage precinct forms part of a broader plan that will deliver an expanded retail precinct with a wider selection of local and international retailers and improved parking facilities, enhancing the appeal of this already popular shopping centre.
It's an exciting next step in the centre's journey of growth and development while remaining a cornerstone of outlet retail excellence in New Zealand.
The new F&B precinct will complement the mall's existing roster of premium fashion brands, including Tommy Hilfiger, Coach and Calvin Klein, which have already attracted a growing number of shoppers from diverse demographics.
Owned by Lendlease's Real Estate Partners New Zealand and managed on the ground by Oyster Property Group, this latest development follows news of Dress Smart receiving council resource consent to transform an adjacent carpark into an expanded retail precinct, announced in August this year.
The expansion will introduce a new visitor entrance and a plaza area on Paynes Layne, and a direct pedestrian link seamlessly connecting Dress Smart to the heart of Onehunga's thriving town centre, allowing for easy customer flow and improving accessibility.
An ambience upgrade for the original centre is due to be completed in the second half of 2024.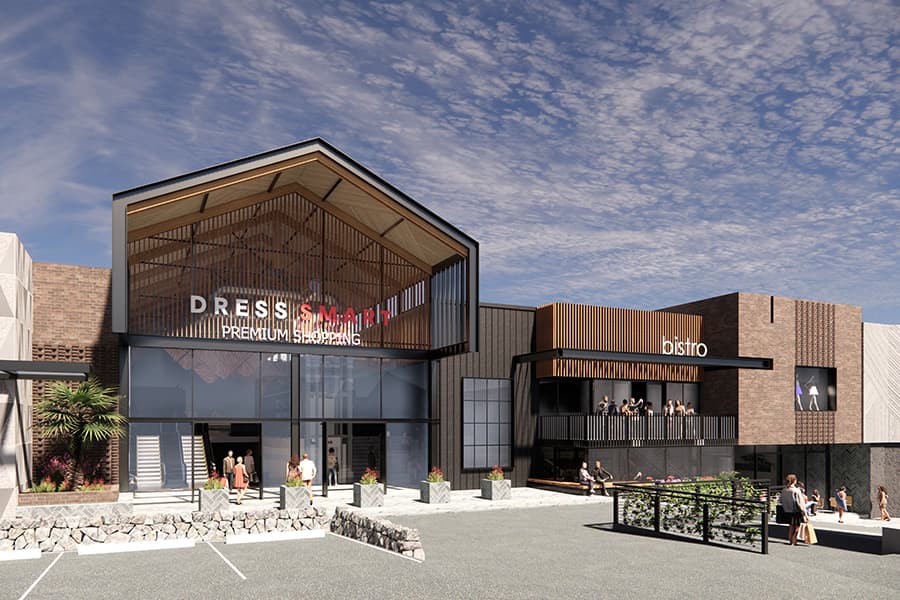 Dress Smart's long-established location amid massive residential development makes it an appealing choice for both existing and potential retailers.
These updates reflect Dress Smart's unwavering commitment to providing a vibrant destination that caters to the evolving needs of a suburb poised for significant residential growth.
Maungakiekie-Tāmaki Local Board Chair Maria Meredith said Onehunga is undergoing considerable growth, with many private developments underway, and these will all contribute to the neighbourhood's increasing housing stock.
"In the Waiapu Precinct nearby Dress Smart, improvements to Auckland Council-owned land will include new green spaces, public areas, laneways and pedestrian connections to ensure better use of the land available.
"As well as providing parking, about 200 new apartment homes, a revitalised supermarket and a new family playground, catering to a variety of ages, are also planned," she said.
Over the next decade and more, Eke Panuku Development Auckland will lead this work on behalf of Auckland Council, building on Onehunga's existing character to create a vibrant town centre.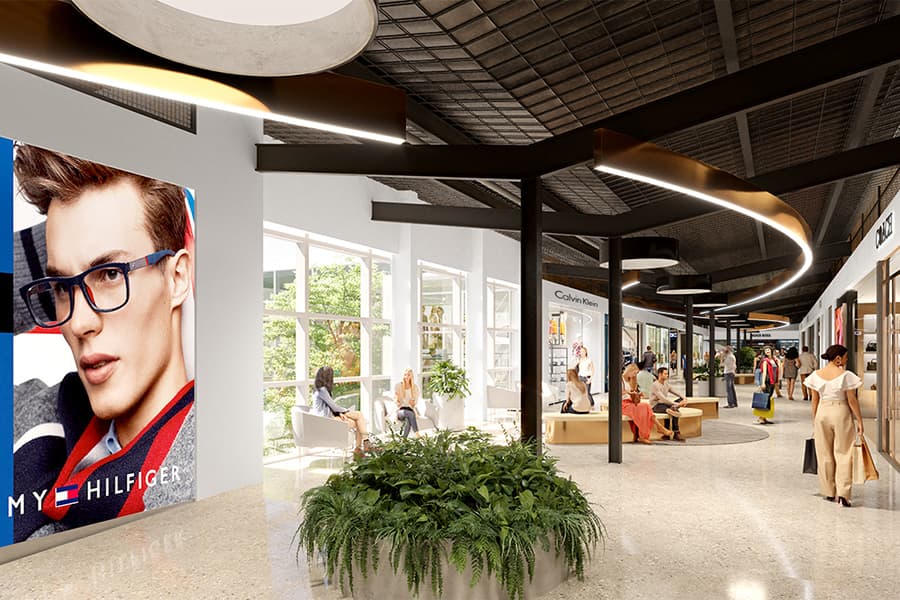 Priority Location Director Kate Cumberpatch said the inclusion of a new food and beverage precinct as part of Dress Smart's expansion plans will be warmly welcomed and will add to the growing list of eateries the suburb is becoming well known for.
"With more people visiting and moving to this well-connected neighbourhood, it's great to see more dining options as part of Dress Smart's wider investment in this hugely popular shopping destination.
"We are looking forward to working with the Dress Smart team to successfully integrate their wider expansion plans with the work we are doing to create better connections within the town centre for the community."
Smart Sushi owner Jackie Joo has been a tenant at Dress Smart for more than two decades, enjoying a booming business and becoming well-established within the local community.
"We've had the privilege of serving the vibrant Onehunga community from Dress Smart since 2000 and we take great pride in growing alongside this flourishing neighbourhood.
"The introduction of new food and beverage precinct will undoubtedly transform Dress Smart into an even more enticing destination to savour delicious meals, enriching the overall shopping experience."
Amanda Wellgreen, Town Manager at Onehunga Business Association, also welcomed the news, recognising its positive impact on the community and local businesses.
"Dress Smart has always been a magnet for visitors from both the Auckland region and domestic tourists from all over New Zealand," said Wellgreen.
"The introduction of a new precinct with diverse food and beverage options will amplify both Dress Smart and Onehunga's allure.
"Any improvements in Dress Smart are always welcomed by other retailers in the local community – it is the backbone of our town centre."
Maungakiekie-Tāmaki ward councillor Josephine Bartley also extended her enthusiastic support for these enhancements, emphasising their potential to further enhance the vibrant fabric of Onehunga.
"Dress Smart Auckland's commitment to growth and development ensures its place as a retail icon and a vital part of the community's ongoing success," Councillor Bartley said.
For leasing enquiries contact Vaughan Ludlam, Head of Leasing / Licensee, Oyster Property Group Vaughan.Ludlam@oystergroup.co.nz