The inception of Assetlink was more than just the birth of a company; it was the realisation of a dream. In this article, Aurora Fonte, Co-Founder and Managing Director of Assetlink talks about the inspiring journey of Assetlink evolving from a seed of an idea into a thriving facilities services partner.
Back in 1993, when the company was founded, Franco and I carried with us a fervent dream of creating a company that would redefine facilities services, one that would not only deliver outstanding service but would also prioritise the well-being of its people and the communities it serves. The journey from about 12 team members to becoming a recognised industry frontrunner has been a testament to the power of vision, determination, and collaboration.
From those early days, Assetlink's growth has been nothing short of remarkable. What began as a small endeavor has evolved into an industry leader with more than 2,600 employees across Australia and New Zealand, serving more than 350 clients from various sectors, including Government, Education, Health, Aged Care, Resource and Industrial, Retail, and Commercial channels.
Setting the bar high, we strive to ensure that we meet our client's expectations as we provide integrated facilities service solutions across a number of industry channels. Our journey was marked by significant achievements, which have not gone unnoticed.
Over the years, Assetlink has received recognition, affirming our commitment to quality, innovation, and client satisfaction. Australia's leading facilities services peak body and award-giving organisations such as BSCAA, FMA, CSIA, and HR awards have recognised our people, projects, and processes.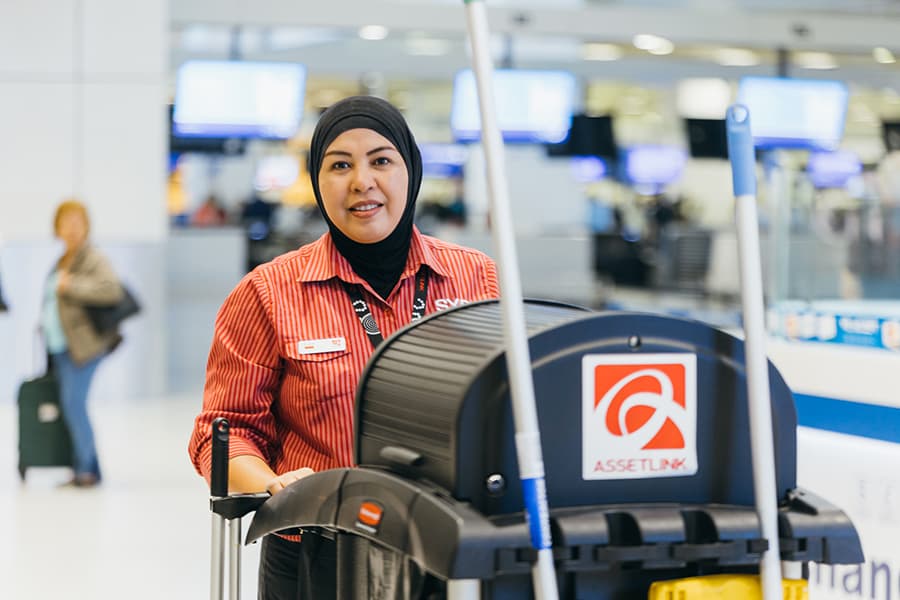 Our Commitment: Service Excellence, Care for People, and Community
Central to Assetlink's identity is our unwavering commitment to service excellence. It's not just about fulfilling contracts; it's about crafting experiences that exceed expectations. This commitment is deeply ingrained in our culture, a culture that embraces continuous improvement, innovation, and a customer-centric approach. Our signature "Assetlink Way" is proof of our dedication to providing unparalleled service that adds value to our clients' operations.
Achieving this level of service excellence would not have been possible without the extraordinary dedication, commitment, and passion of our remarkable employees. At the heart of Assetlink's success are the dedicated individuals who collectively make up our dynamic workforce.
We hold true to the belief that we would not be the company we are today without our people, and it's through their hard work and dedication that we have come this far. As we commemorate this significant milestone, Franco and I extend our heartfelt gratitude to our incredible team members. We are also proud to support the communities we serve. Most recently, Assetlink forged a strategic partnership with Foodbank to support their Alice Springs Food Hub. This facility provides a dignified shopping experience for a number of Indigenous and other community groups in and around Alice Springs. With the help of our contribution, the facility supports 800 Indigenous families, 13 schools, 10 local camps, and 40 local charity welfare agencies.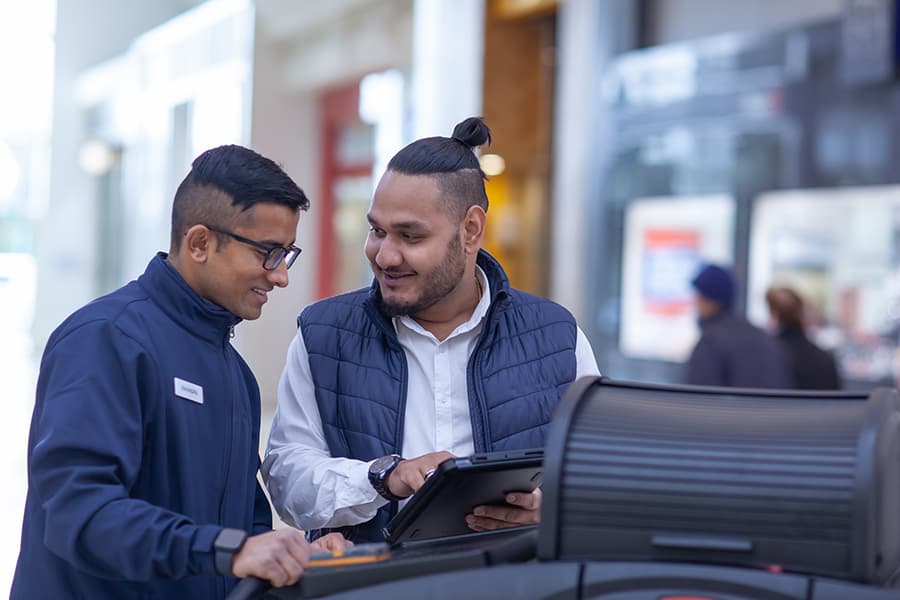 Driven by a firm commitment to diversity, inclusion, and positive change, our initiatives resonate with the belief that we can make a difference that transcends business transactions.
Forging Ahead: Building a Brighter Future Together
As we move to the future, we are excited for the opportunities and prospects that lie ahead. We will continue to explore solutions, exciting projects, and initiatives that will allow us to further elevate our service offerings, exceed expectations, and embrace the ever-evolving landscape of the facilities services industry.
To my Assetlink team, as we stand at the crossroads of history and possibility, let us embark on the next 30 years with renewed determination, unity, and a shared vision of building a brighter future together. Here's to 30 years of excellence and impact – and to the countless chapters yet to be written!
Let us help your business thrive. Visit our website to discover the Assetlink Difference.