We know that potential customers will avoid certain shopping precincts when parking is too difficult. Robert Horton explains why simply improving the parking experience will benefit both your customers as well as increase your revenue.
How many meetings and discussions do we have about parking in our industry? Why?
Parking is the single biggest pain point at any shopping centre, and it's at the forefront of decision-making for our customers.
According to Forbes, 84% of companies that work to improve their customer experience report an increase in their revenue.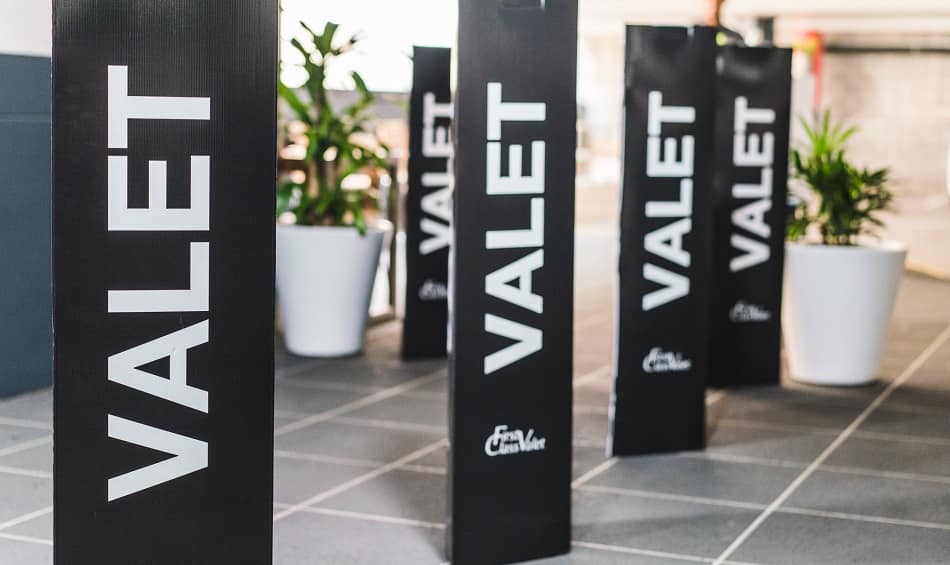 We believe you never get a second chance to make a good first impression.
So let's talk about the busiest time of year for shopping centres – Christmas.  If you're in retail, Christmas planning to manage the peak season is well underway. It's less than six months away and provides a key opportunity to offer better customer experiences.
Shopping centres are often overwhelmed with customers looking to purchase Christmas gifts and to partake in the festivities – and because it's the busiest time of year, centre carparks become a nightmare and are a challenge to manage.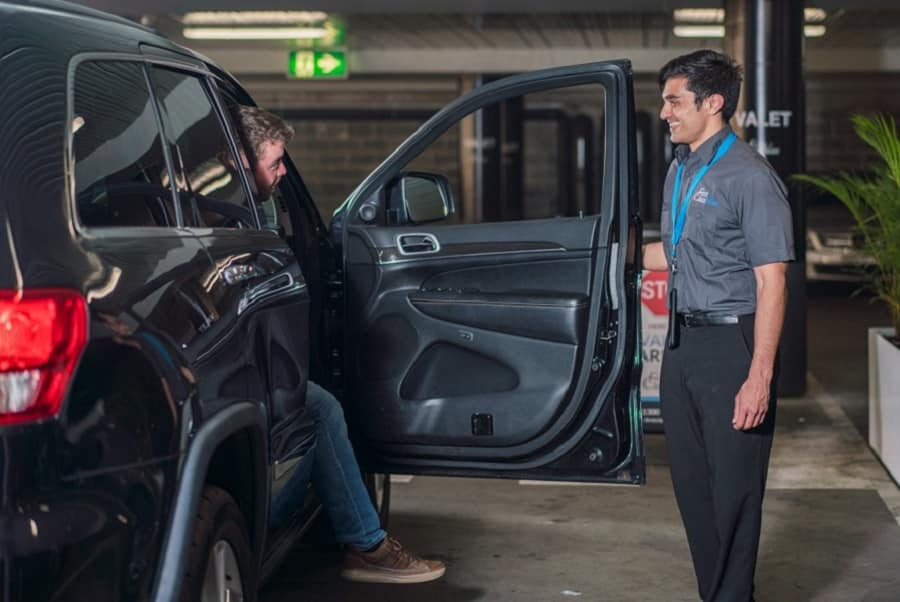 Like many in our industry, we predict this Christmas will be big, and many centres are competing on the convenience factor. We have worked with some of the largest landlords in Australia to not only provide trained quality labour hire but also to help with operations to enhance customer experience. We are the only company in Australia with seamless technology that offers paperless check-in and timely data back to our clients.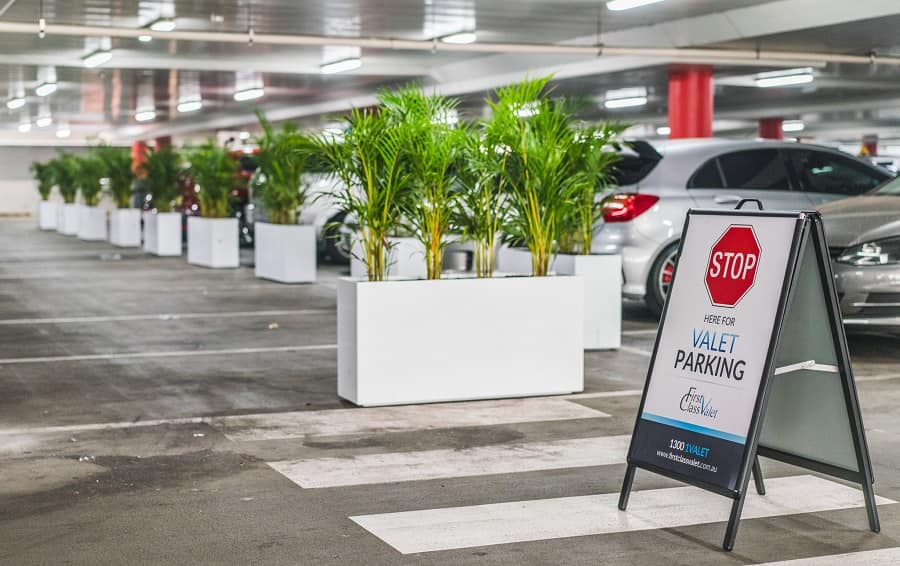 Let's look at a case study with one of the largest landlords in Australia:
The challenge was to lower claims and achieve a positive impact on Christmas trade by creating pop-up valet sites across the country. First Class Valet was engaged to manage the appointment of skilled labour across several multi-state sites.
Within 30 days, we placed more than 75 candidates across three states (NSW, VIC and SA) at 18 different locations. The skilled team members successfully completed more than 750 training hours at the First Class Valet Academy. With our expert training, experience and attention to detail, the First Class Valet teams parked approximately 7,653 vehicles – more than 15,000 total logistical car movements – and tallied 2,436 labour hours worked. During the three-month period (November to January), only three minor claims with total claims valued at less than $4,500 were submitted. All of this, with an overall net promoter score (NPS) of over 70!
When it comes to COVID-safe practices, we take care of it all. Last year, all our car dealership sites were in full operation, so our teams have had plenty of practice operating under new guidelines.

To relieve the pressure and offer a better parking experience, shopping centres can offer a pop-up valet program or enhance their current offering during Christmas or other peak periods in order to wow customers and create customer loyalty. Through First Class Valet, centres can do this with the assurance of knowing that all safety precautions are taught and taken.
Another trend in retail has been the addition of car dealerships at shopping centres; it makes sense combining the convenient amenity and customer traffic flows in shopping centres while showcasing cars. AMP Capital's Indooroopilly Shopping Centre in Brisbane's inner-west has secured a lease with national automotive dealership retail operator, Eagers Automotive, to establish an AutoMall in the centre, while Australia's leading independent automotive website, CarExpert.com.au, recently opened a customer experience showroom and test drive hub at Westfield Warringah Mall in Sydney.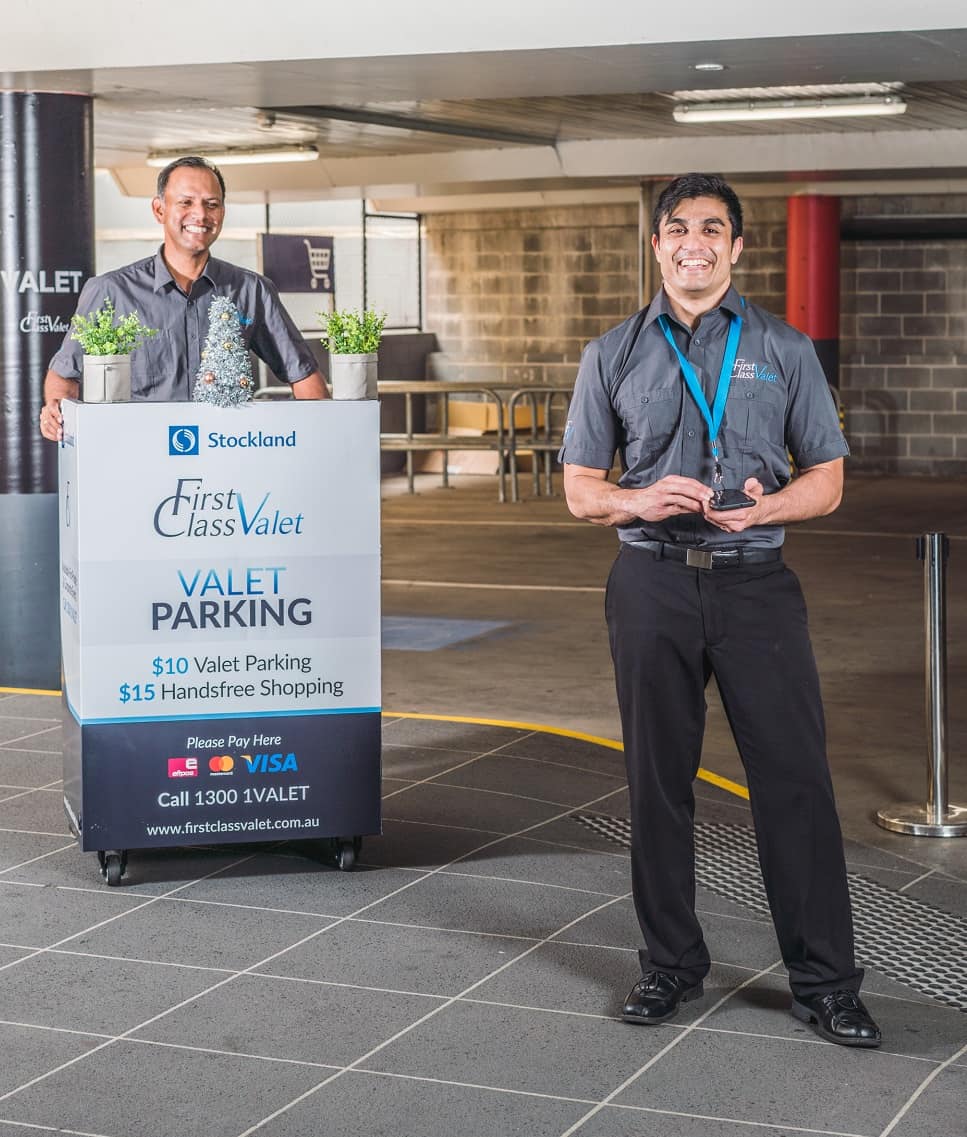 As Australia's leading service provider of valet parking services, we also can help with any part of your strategy. Our services include:
• Australia's only paperless and cloud-based mobile valet operations technology
• Valet parking operations including plans and processes
• Temporary or ongoing valet parking staff and labour hire to cover peak periods or leave requests
• Contactless delivery and pick up services
• The FCV Academy can create bespoke training modules for your site
• Concierge staff
• Hands-free shopping
• Delivery of real and rich data using our technology
• Pop-up valet services for events and peak periods