Eddie Reed, Director and Founder of Property Network Australia (PNA) gives us an overview of what his business is currently seeing and the rise of Australia's attractiveness as a location of choice in the global job market.
One of the questions that always comes up at this time of year is "what do you think the job market is going to be doing this year?"
Personally, I always find that a difficult question to answer as it's quite subjective and I generally try and avoid offering an 'expert answer'. Instead, I focus more on providing an overview of what my business (PNA) is currently seeing and doing, as opposed to offering a definitive guide to what is likely to happen – after all, who knows?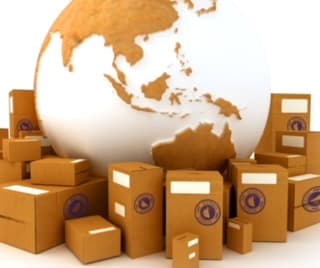 This year, understanding what the market will do is harder to predict than ever before. As we all saw in March last year, things can change dramatically and quite spectacularly turn markets on their heads as market conditions changed on a weekly basis. In relation to COVID-19, Australia has performed very well in comparison to most other countries, so I'd like to think that this will continue and the effects of 2020 will remain firmly in 2020 and the industry will see a good degree of stability and with that, the confidence to get back to business as usual relatively quickly.
From a job market perspective, PNA has made the best start to a quarter (in terms of scheduled new starters), since the business first launched in January 2013, which is hopefully a good indicator of how the remainder of the financial year will play out, given the middle two quarters of the calendar year are traditionally the 6-month period where there is most recruiting activity. This is an early good sign for the employment market and long may it last!
One topic which will certainly take centre stage within the employment market in 2021 is the geography of recruitment – I think that this will be a key influencer more than ever in candidate decision-making, versus more traditional factors such as salary or employer etc. Throughout history, our cities have been shaped by the migration of individuals to areas that provide work and a means to live and our oldest societies and cultures have been shaped by the movement of people. This is by no means a notion from the history books and in the same way that disease and famine have influenced mass movement of people from one country to another over the centuries, the effects of COVID-19 in terms of employment options and lifestyle choices will certainly influence the market in a major way in the coming months and years. A trend which is clear is the attractiveness of Australia as a location of choice in the global job market.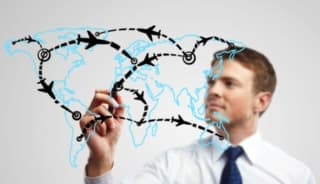 We maintain relationships with many Australians working overseas and there has been a significant spike in enquiry regarding opportunities 'back home' in Australia. Before Christmas we assisted with the successful relocation of a senior candidate based in Manila, back into the industry in Brisbane and we've seen a huge increase in interest from overseas property professionals, enquiring about their own prospects of securing an Australian-based role as soon as international border restrictions are lifted. As I did myself 10 years ago, relocating to Australia is an attractive option for a lot of people and the pandemic has certainly increased the level of interest in this.
Domestically the same applies. Locations of choice have always tended to be the Sydney or Melbourne markets, followed by south east Queensland and Perth as the main metropolitan hubs that support the best roles within the property industry. That said however, as the 'liveability' of Sydney and Melbourne have begun to be questioned in recent years due to the general rising cost of living and in favour of a warmer climate and more affordable real estate in south east Queensland, we deal with plenty of candidates interested to understand what the market is doing in Queensland and what opportunities there may be.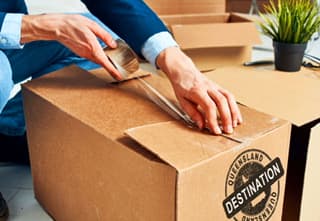 The pandemic has accelerated and heightened the interest in south east Queensland as an attractive place for property professionals to live and work and over the past three months I've never dealt with so many enquiries from candidates living interstate that are actively looking to make a move to south east Queensland, or who have already relocated here without a job to go to. Lockdowns and various restrictions seem to have been the final straw in many cases and there's a lot of people highly motivated to make a new lifestyle choice and relocate north to pursue career opportunities.
While the retail property market generally doesn't offer as much career opportunity in Queensland as it does interstate (when considering senior strategic roles, or a sizable pool of 'large' assets), from a geographical perspective its popularity is soaring and many employers are keen to take advantage of the new flow of candidates into the Queensland market.
The retail industry is recovering well in Queensland and foot traffic in shopping centres is high, with a large portion of Queensland's asset portfolio being weighted more towards convenience-based centres that performed well throughout the pandemic, so the outlook for the retail property market here are good and not showing any signs of faltering.
Let's hope Australia can keep ahead of the curve and continue to overcome what's thrown at it. It will certainly be an interesting second half of the financial year in many respects and a period where the 'domestic' flow of candidates moving interstate will continue to increase to levels that we haven't seen before.