New shops open at Frasers Property's DUO at Central Park, revitalising the Broadway landscape in Sydney. At Tea, Starbucks, Best Bite Convenience and Donut Shop Cross Lane this week open their doors in the $2 billion masterplanned Central Park precinct, joining retailer Kathmandu in the building which is revitalising the Broadway retail and restaurant streetscape. And there's more to come…
The new retailers will be joined in coming weeks by Fika, a new concept from the team behind innovative café florist Cuppa Flower, as well as new eateries Fire and Coal and Talay's Thai, to add futher spice to the dining mix. In all, DUO features nine ground floor tenancies with extensive frontage to Broadway. 
Kathmandu's major new store covers a dual tenancy and only one tenancy remains available for lease, with negotiations progressing to find the best fit. 
DUO completes the Broadway frontage at Central Park, the multi-award-winning joint venture between Frasers Property Australia and Sekisui House.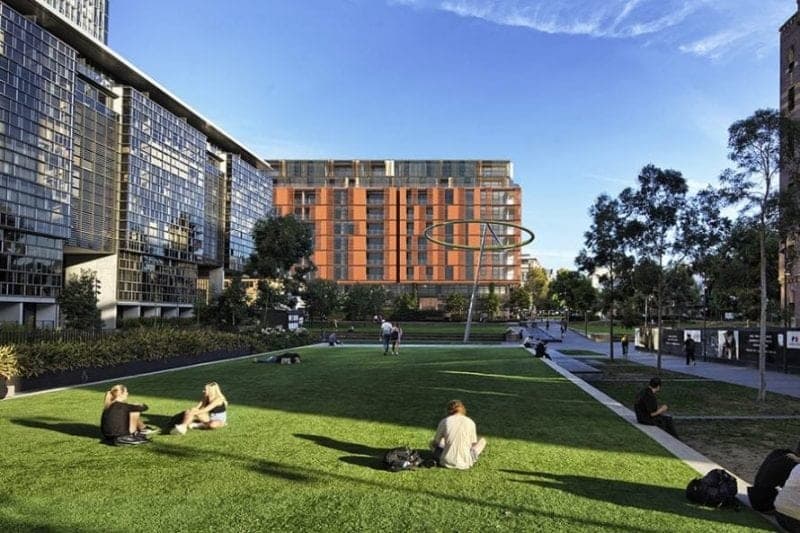 Tim Moore, General Manager – Retail Leasing, Frasers Property Australia says DUO takes advantage of its unique Broadway position to effectively re-open this historic frontage to shoppers. 
"The new retailers in DUO will each play a significant part in re-introducing this section of Broadway to the people of Sydney, showcasing a diversity and quality in retail offering to serve a diverse, creative and cosmopolitan population," Moore says. 
"Central Park has been designed as a place for people to enjoy memorable experiences, to spend time and socialise, instead of just coming and going. We've interwoven the convenience of a Woolworths supermarket with an interesting restaurant and bar scene, amenities like Palace Central cinemas, and a carefully cultivated selection of specialty shops to give people a reason not only to shop, but to stay." he said
Wonderland is well-connected between Regent Street, Broadway and Kensington Street, within the thriving resident, worker and student metropolis of the west CBD fringe. 
When complete, Central Park will include 2,200 apartments, 869 student dwellings, three hotels and approximately 25,000m2 of hospitality space. Approximately 5,300 people will call Central Park home and around 1,750 people will work there, making it one of the best examples of mixed-used development in inner Sydney.