On Thursday 19 August, shoppers in the Moreton Bay region had their first experience at Woolworths' newest supermarket with fresh food, convenient shopping options and value at the heart of its offering. The $35 million investment in the new Dakabin Shopping Centre development is an employment boost for the Moreton Bay region with 200 ongoing retail jobs for the new neighbourhood shopping centre, housing the Woolworths supermarket and BWS store, complemented by a range of convenience retail, eateries and health services all set to open in the next few months.
Woolworths Dakabin Store Manager, Sidney Maxim said: "We're delighted to offer Moreton Bay residents a great new fresh and convenient shopping experience, and proud to provide new employment opportunities for the local community.
"On completion, Dakabin Shopping Centre will provide around 200 ongoing retail jobs for the Moreton Bay region. Woolworths Dakabin will employ 82 local team members including 25 team members 18 years old and under. We will also have approximately 50 internal transfers from other stores bringing with them years of fresh food expertise to the new Woolworths.
"Our newest Woolworths supermarket has put fresh food and convenience at its heart – offering local customers a range of artisan breads, a Macro wholefoods market, fresh Australian meat and fresh seafood from the fish market.
"We know that every dollar counts, which is why we have hundreds of specials in our catalogue every week and we encourage locals to make full use of it."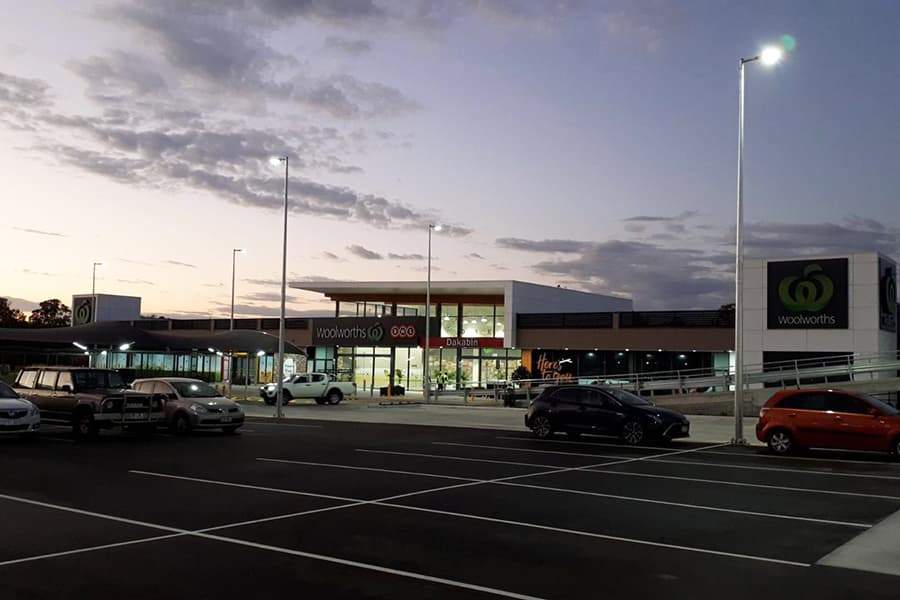 Local residents can be assured that the safety and health of Woolworths' teams and customers remains its top priority, with a number of hygiene and social distancing measures in place, including hand sanitisation stations at the entrance and plexiglass screens at checkouts.
For those customers who prefer to shop online, the store will offer dedicated parking bays for contactless Drive thru Pick up for store-to-boot convenience.
Dakabin Shopping Centre is targeting a 4-Star Green Star rating from the Green Building Council of Australia. If approved the centre will become Queensland's first 4-star Green Star shopping centre.
Sidney Maxim added: "At Woolworths we're very committed to reducing our impact on the environment and operating our stores more sustainably.
"We've fitted out the store with LED lights to reduce power usage, switched to carbon-efficient refrigeration and air-conditioning systems and have an area in-store where customers can bring in their soft plastics to be recycled."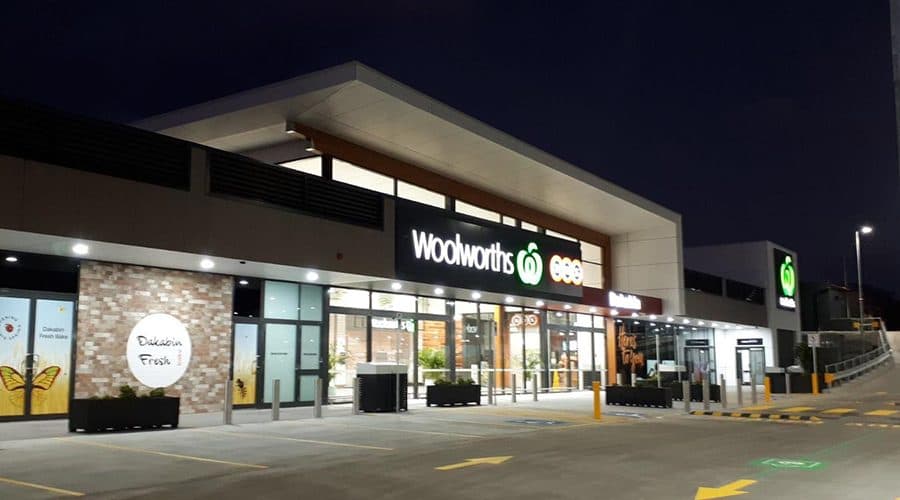 Terry Young MP, Federal Member for Longman, said: "The opening of the first stage of this multi-million dollar shopping centre is a welcome investment in local jobs and ongoing local employment opportunities for our region."
Hon Dr Steven Miles MP, Member for Murrumba said: "This new Woolies will mean the world to our community, it's already delivered so much with the construction phase delivering good, local jobs for people in Dakabin.
"Now that it's open there will be even more opportunities for locals to get some work at Woolworths or any of the other shops in the complex. Supporting local businesses and the jobs they create is critical for our ongoing plan to unite and recover from COVID-19. I remember how excited I was arriving for my first day at work at Woolworths Petrie more than 25 years ago. This new store will mean more opportunities for locals."
Moreton Bay Region Mayor Peter Flannery said: "We're thrilled to have this investment in our region, particularly during these tough times. On behalf of Moreton Bay Regional Council, I'd like to extend my warm congratulations to all the team members, including those who are starting their first job with Woolworths Dakabin. We wish you the very best as you serve our local community over the coming years."
BWS Dakabin Store Manager, Kelly Williams said: "Having the accompanying BWS means it's a one stop destination. We offer a great range of wine, beer, spirits and seltzers – our team will be happy to share recommendations to help customers find a wine, beer, or spirit for the next special occasion.
We also have an extra big cool room, so it's easier than ever for customers to find their favourite beers chilled, and we also offer contactless pickup."
Woolworths Dakabin store highlights include: 
Bakery – A one-stop shop for gourmet loaves, perfect pastries and custom-made cakes.

Fresh meat – All the fresh meat found in store comes from Australia, supporting local Aussie farmers and their communities.

Seafood – The range covers everything from locally-sourced juicy prawns to the freshest fish fillets and 100% Tasmanian salmon.

Macro Wholefoods Market – offers hundreds of certified organic lines, loose nuts, seeds and grains and an expanded gluten-free range to suit various dietary requirements.