Woolworths Clarkson Shopping Centre is preparing to launch the revitalised $15 million development with anchor, Woolworths this November, along with eight new speciality stores including a pharmacy, speciality convenience, and takeaway stores with national brands tipped to headline the centre opening.
The former Bunnings Warehouse site on the corner of Marmion and Neerabup roads, closed in 2014, and the land was sold to Woolworths in 2020.
Revitalisation and design of the site will give the centre a distinctive appeal, having kept the industrial structure of the former warehouse, it will provide a unique design aesthetic, taking cues from a similar project – Woolworths Fishermans Bend in Port Melbourne.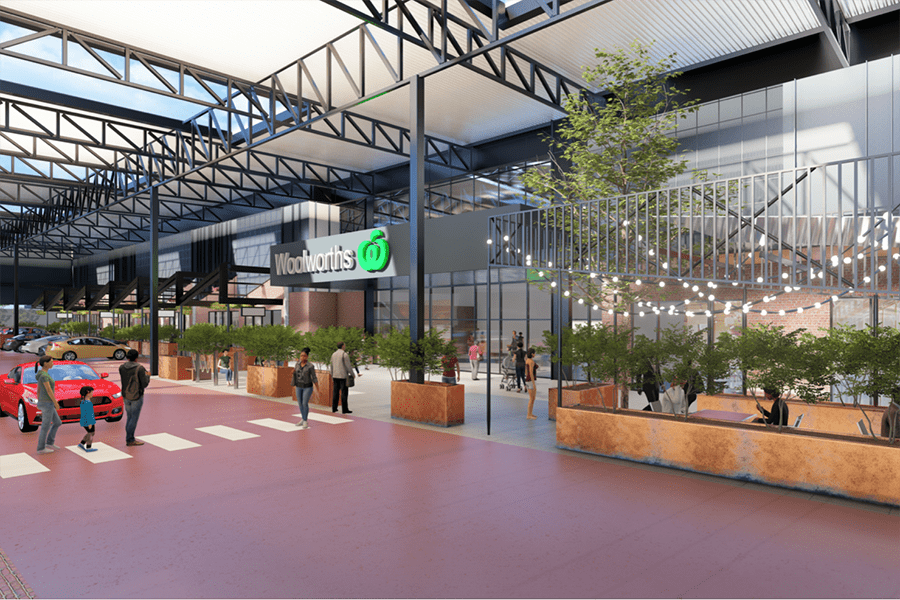 Managing Director of Inside:Out Retail Property, Pieter Haverhoek, said, "The opportunity to create a vibrant and curated shopping centre style, has transformed an eyesore into a modern shopping centre that really is going to bring the district to life. We believe that the design, stores, and conveniences will be the first-of-its-kind in Western Australia."
Woolworths will be the largest supermarket in the main trade area boasting a 3,200m2 supermarket, a two lane undercover drive through and eight direct-to-boot parking bays.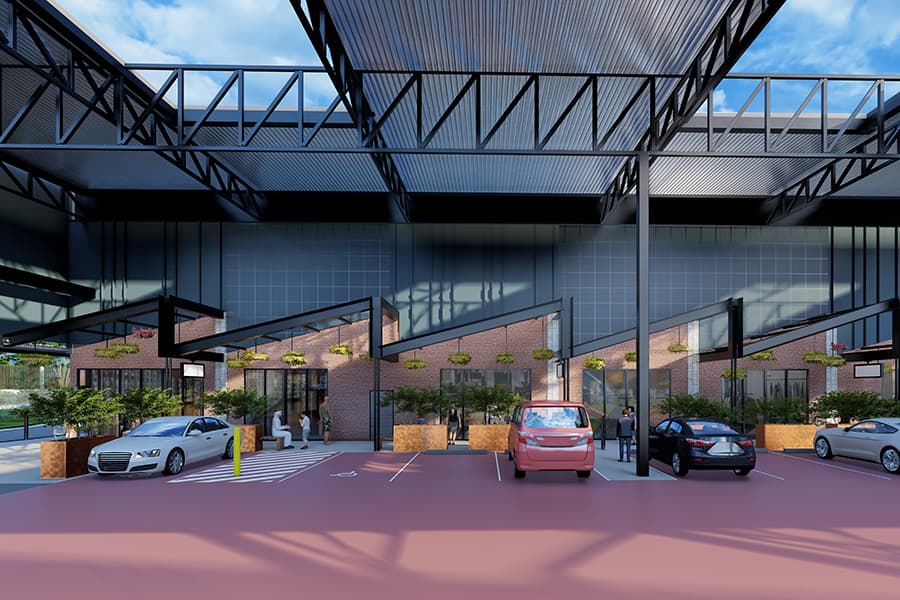 Development of the centre has also boosted employment opportunities with 200 jobs created during the 15-month construction of the complex, and a further 100 ongoing jobs available when trading begins.
"The local community has been incredibly enthusiastic and supportive of this new development, and we look forward to welcoming them very shortly to a new place and way to shop," said Haverhoek
With just over six months away from opening its doors, the last few leasing opportunities are available and Inside:Out Retail encourage application from a café, hair salon and takeaway food outlet to the tenancy mix.