Wollongong Central's Keira turns five this month, with the building celebrating more than 28 million shoppers walking through the doors since its opening in 2014.
Wollongong Central's Centre Manager, Jasmin North, said the fifth birthday was an exciting milestone for the building, which was the first part of Wollongong Central's larger redevelopment over the ensuing years.
"The Keira building played a pivotal role in transforming the entire town and region, bringing 19,000m2 of retail space, 80 shops and $200 million worth of investment at the time it opened," said North. "Since its opening Wollongong Central has also seen the redevelopment of the Gateway building, and we continue to place importance on first-to-market retailers and creating a place and experience that inspires and excites people in the Illawarra."
Designed by principal architect Susanne Pini of HDR, the design of Keira aimed to reflect Wollongong as a city of contrasts. At the time of the centre's opening, Pini said: "We looked at the history of the place, looked at the man-made, looked at the steel, looked at ports and then the amazing natural beauty of the area. The idea was taking the man-made and the natural and reflecting that, because in our mind, that is what Wollongong is… we're really humbled to have contributed to this excitement and to this change and transformation and connection to the rest of the city."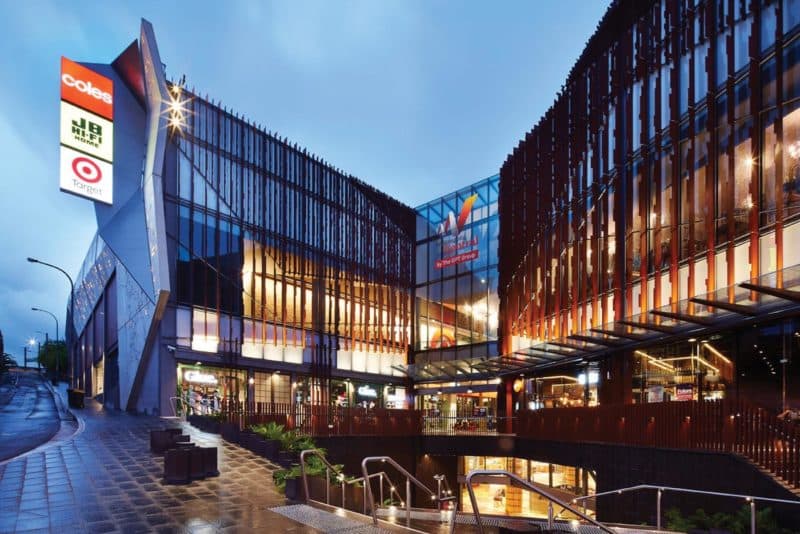 The celebrations coincide with the centre's school holiday Savvy Kids Move Fest, which will see a number of exciting, healthy and free kids activities taking place within the centre, including yoga, basketball, soccer and dance classes.
Friday 11 October will also see the return of the annual Wollongong Central Stair Climb Challenge, allowing visitors the chance to have fun while challenging themselves as they make a difference for women and kids who experience homelessness as a result of domestic and family violence in the Illawarra.
Wollongong Central is located in the CBD of Wollongong, approximately 90 kilometres south of Sydney. The centre features approximately 230 retail shops including a Coles supermarket, Target, David Jones, H&M and is owned and managed by The GPT Group.