Melbourne developer Welsh Group has secured the purchase of an additional site in the rapidly growing Victorian suburb of Armstrong Creek in the Geelong region. The acquisition of 500-540 Surf Coast Highway completes the Welsh Group ownership of the major mixed-use Armstrong Creek Town Centre, resulting in over 40ha of landholdings for Welsh Group. Construction of the site is due to commence in the coming weeks.
The Welsh Group has a strong investment within the Geelong region through its residential homes division, Welsh Homes.
Andrew Welsh, Managing Director, said. "The Armstrong Creek Town Centre will be the first major commercial project in this region delivered by Welsh Group, and will include a range of retail, leisure and entertainment, residential and community facilities; bringing an array of services and employment opportunities to the growing community."
Stage 1 of the development, which has now received Planning Approval, comprises of a Coles supermarket along with supporting specialty retail. Welsh Group has an additional permit pending approval for fast food and bulky goods along the Surf Coast Highway.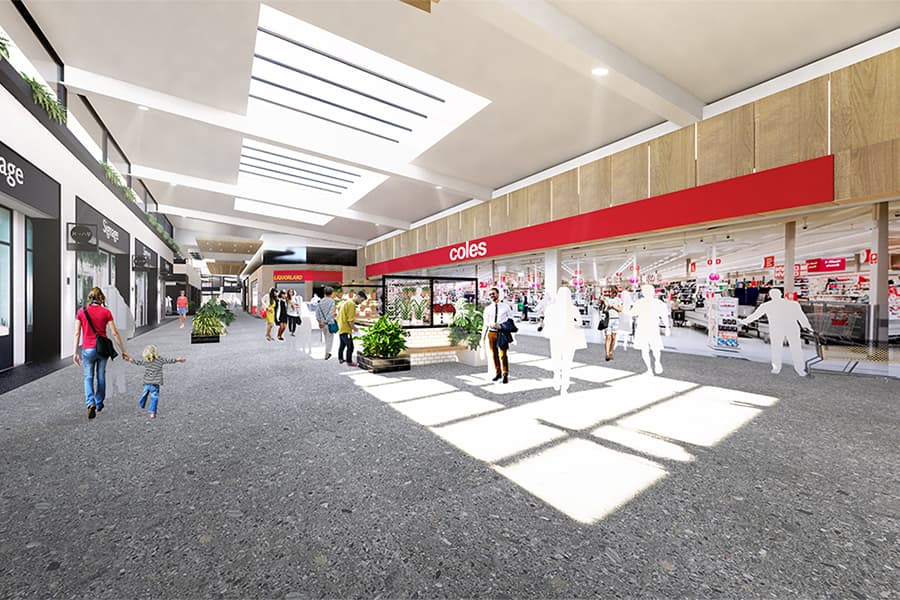 "Stage 1 will initially service approximately 58,000 people, and provide in excess of 1,100 ongoing jobs, with the suburb set to rapidly increase to over 110,000 residents by 2036," Welsh said.
Stage 1 of the Town Centre is scheduled to open in 2020. Welsh Group have appointed Colliers International as exclusive leasing agents across the town centre and freestanding pad sites along the Surf Coast Highway, ensuring a seamless and suitably master planned offering that will benefit the wider region.
Colliers International's Mike Crittenden and Adam Lester will manage the leasing campaign. "The initial off market campaign in securing the anchors, has already generated significant local and national retail interest for the soon to be launched specialty tenancies", Crittenden said.