Australia's convenience-based shopping centre category has demonstrated strong performance despite the challenging retail environment. Melbourne-based family business Noordenne Family Group are investing in their retail asset by expanding their Coles anchored Derrimut Village Shopping Centre. Construction is set to commence soon and comprises an additional 3,500m2 and a 7-Eleven.
The 18 retailer centre,  anchored by a 3,200m2 Coles supermarket, Chemist Warehouse and McDonalds has seen positive growth over the past few years, predominantly underpinned by a residential catchment that can be best described as discount savvy consumers.
Chris Parry and Nick Segran of Leedwell Property who are marketing the expansion have pre-committed three new retailers to anchor the development, with each of the incoming retailers seeing real opportunity, tapping into a market driven by consumers seeking affordable items.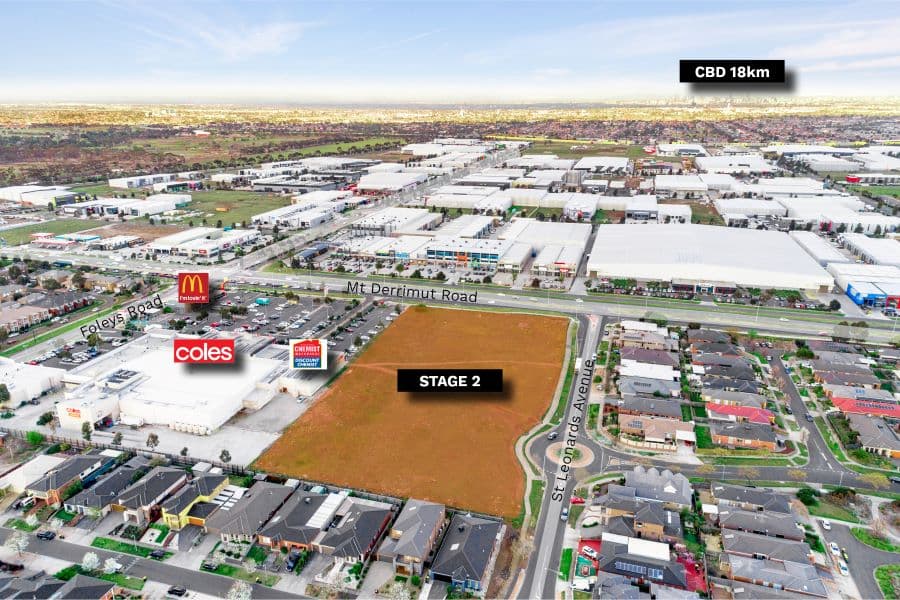 Salvation Army and NQR Discount & Variety each securing 470m2 and Ezy Buys committing to 1,000m2 are the most recent addition to the Stage 2 expansion of the existing 5,600m2 centre.
Nick Segran said "With the retail environment evolving on a daily basis, the inclusion of three new retailers to the market certainly promotes some positive affirmation to the industry. With the imminent rise of discount shopping, each retailer will be a welcomed addition to the centre. All adhering to a common theme and ultimately complementing each other in its own right".
"Despite disruption from COVID-19, many groups we are dealing with understand that this will pass and Omni-channel retailing is still best practice, it's important to continue to develop amenity and convenience to Melbourne's growth suburbs" he said.
The Noordenne Family are not unfamiliar with challenges, and unprecedented times, Johanna and Lodewyk (Lew) Noordenne migrated from the Netherlands shortly after WWII in the early 1950's to what eventually became a legacy of constructing more than 1,000 homes across Melbourne's west, and developing numerous shopping centres.
Stage 2 of the development, is expected to be complete by Q4 2020 and offers a further 1,800m2 of retail space available, sizes ranging from 130-1,340m2.