One of Sydney's oldest shopping centres, Roselands Shopping Centre is undergoing a $90 million transformation . 'The New Roselands' will bring a premium culinary experience to Sydney's vibrant South West. 
Vicinity Centres, co-owner of Roselands Shopping Centre, has announced the centre will undergo a $90 million redevelopment, with construction commencing this month. The much-anticipated project will create 'The New Roselands' – a new community-focused, culinary destination that will offer shoppers greater convenience and a premium food retail experience. 
Carolyn Viney, Executive General Manager Development said: "Our vision is to create The New Roselands, a contemporary mall space flanked by leading food retail which will transform the existing dated centre into a culinary destination offering a convenient and authentic fresh food experience inspired by our local community." 
The first stage of the redevelopment will be unveiled in mid-2019 and will see the centre's lower ground fresh food marketplace increase 2,000m2 and welcome 70 new retailers. The space will be redesigned to include five new specialty areas, including a Market Hall, Market Place, Atrium, Laneway and Pantry, each offering a diverse range of fresh produce to provide local shoppers and their families with the convenience and ease of more variety and choice.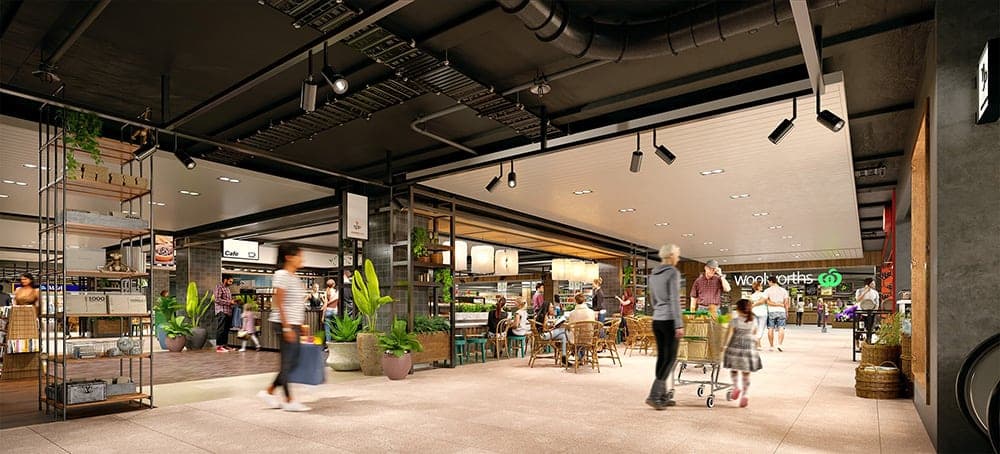 Customers will have the convenience of all three-major supermarkets as Woolworths and ALDI will join the centre's existing anchor tenants Coles, Target and Myer. The new fresh food marketplace will also include many of the centre's long-standing local specialty fresh food retailers. 
Viney said "Importantly, the redevelopment was expected to create hundreds of jobs through construction and ongoing retail and hospitality roles once the centre is complete. 
Speaking about the important role the centre plays within the local community Viney said: "We know that our centres are increasingly becoming much more than just a retail experience – they have a critical role in enabling the desires people have to be with other people, to meet friends and to share experiences together.
Roselands Shopping Centre has a long, proud history as a local meeting place and vibrant hub in Sydney's South West, and we know the centre's fresh food offering has played a major role." 
The first stage of the project will also see an upgrade to the facilities and services within the fresh food marketplace as well as to the centre's overall aesthetic, including a refurbishment of the centre's entries and common areas.