Vicinity Centres has announced a new relationship with Taronga Ventures, Asia's leading technology and innovation investor, that will connect one of Australia's largest retail property groups with technology that is revolutionising the retail sector.
Vicinity Centres joins some of the world's largest real estate firms, including PGIM Real Estate, CBRE, Patrizia AG, Grosvenor Group, Mitsubishi Corporation and Dexus in the investment.
The investment will provide Vicinity access to new and innovative technologies, positioning it at the forefront of the evolution of global retail and complementing its fast-growing, in-house new product development program that has so far delivered an industry-leading solar energy program, data science capability and centre-based distribution solutions.
Vicinity Centres CEO Grant Kelley, said: "This is an exciting time in the evolution of our industry with technology and innovation unlocking future growth in the dynamic and fast-paced retail property environment. By investing with global leaders such as Taronga Ventures, we are ensuring we are in the best position to access these new technologies and to deliver sustainable value for our securityholders and communities."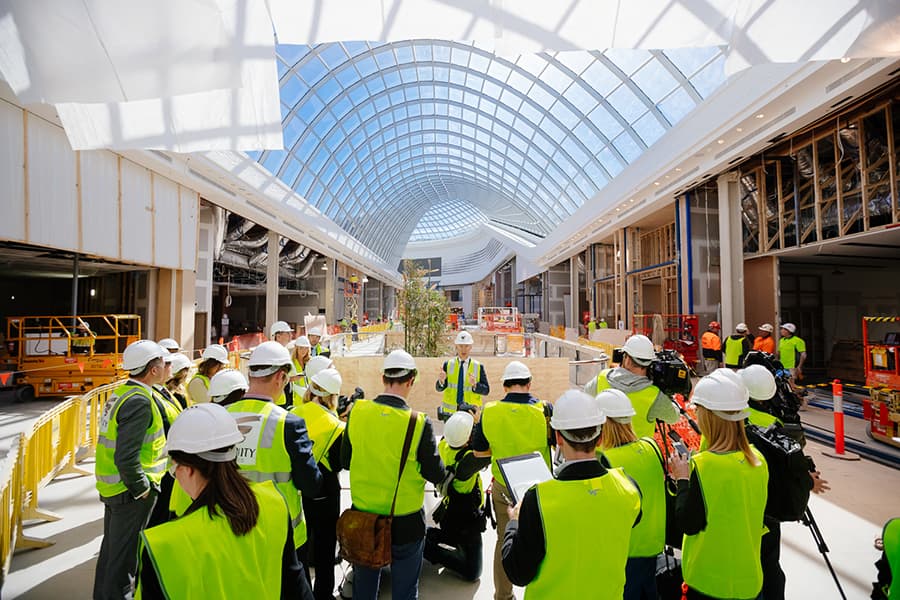 Taronga Ventures invests into scalable emerging real estate technology (RealTech) companies and has made close to 20 investments since its inception including Spacecube a modular, highly versatile building system that is quick to deploy, relocatable, customisable and reusable; the award-winning Groundfloor parcel lockers and CarbonCure, a technology which injects CO2 into concrete, eliminating carbon emissions while making the concrete stronger.
Vicinity Centres Chief Innovation and Information Officer, Justin Mills said: "Our investment allows us to participate in Taronga Ventures' unique innovative ecosystem, delivering access to the best new ideas shaping our industry. Importantly, it will also allow the application of ideas in our business to drive value."
The investment is also aligned with our business strategy to create sustainable, energy-efficient destinations – as demonstrated by our industry-leading $73 million national solar program – and we're excited to be at the forefront of innovation that will continue to reduce the impact of our business on the communities where we operate."
Jonathan Hannam, Taronga Ventures Managing Partner commented: "We are delighted to have Vicinity Centres join our incredible club of global real estate investors and partners – especially as the business is seeking to drive innovation across its entire portfolio."