Vicinity Centres (Vicinity) has today revealed plans for the future Chadstone enhancing the centre in five key areas, totalling $685 million, to continue the evolution of Chadstone, with the community invited to provide feedback on the proposed developments. The significant enhancements will further cement the destination as a leader, not only in Australia but worldwide.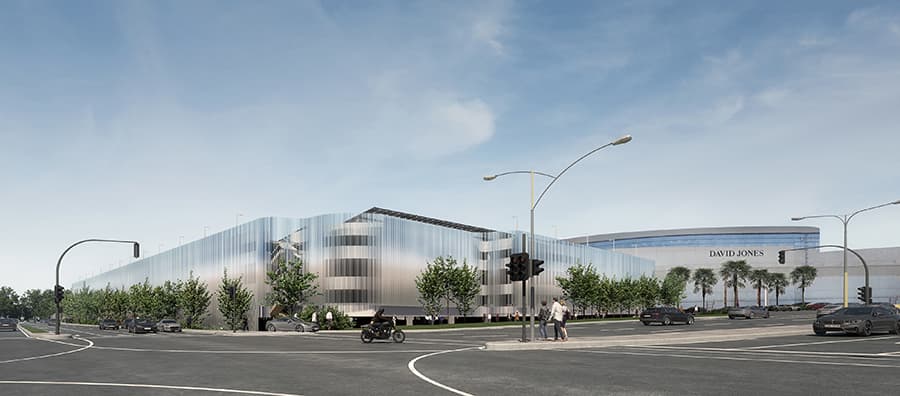 The centre co-owned with the Gandel Group aims to meet changing consumer lifestyle needs and addressing future employment trends is at the heart of the proposal which aligns to Vicinity's mixed-use and market-leading destination strategy. The projects won't increase the size of the precinct but rather refresh and repurpose existing space, utilising land within the current Chadstone footprint.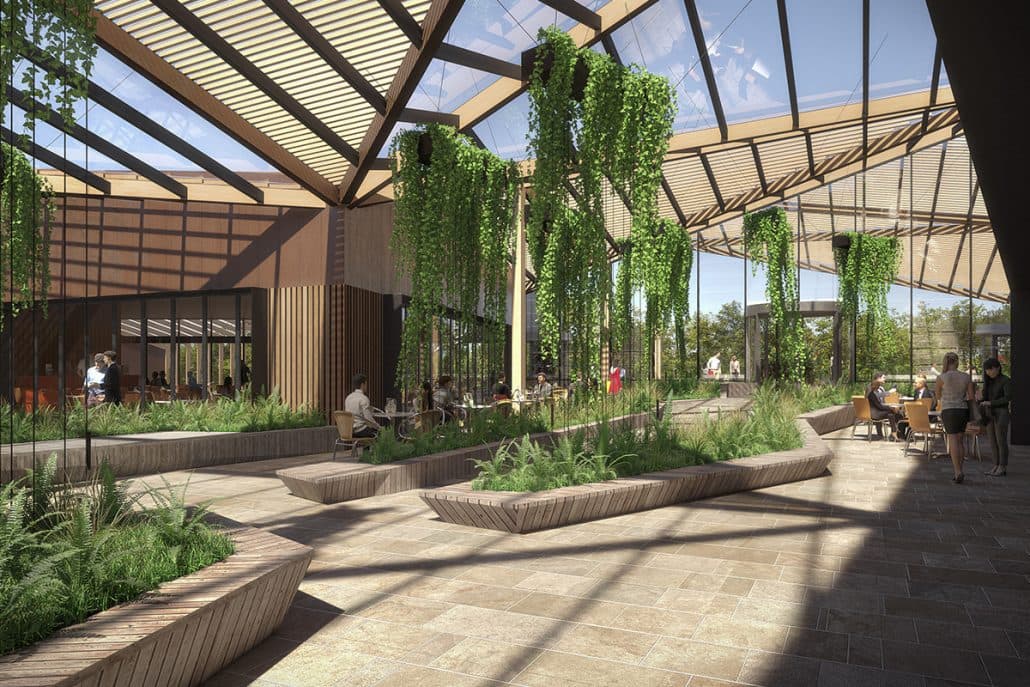 Vicinity's Chief Development Officer, Carolyn Viney, said: "We're excited to be able to share with our neighbours and the broader community our vision and proposed plans for the future of Chadstone, further enhancing its status as one of the world's leading integrated lifestyle destinations, with more than 24 million visitors a year. 
"We know Chadstone plays a significant role within the growing Monash economic region supporting ongoing and future employment. Our plans will address demand from commercial tenants wanting to be based at Chadstone and continue to deliver the experiences our customers and retailers have come to expect from The Fashion Capital", she said 
Viney said with Victoria's population expected to add another one million people by 2026 (Victoria in Future 2019 report), places like Chadstone are well-placed to accommodate the city's expansion without disrupting the liveability of Melbourne's suburbs.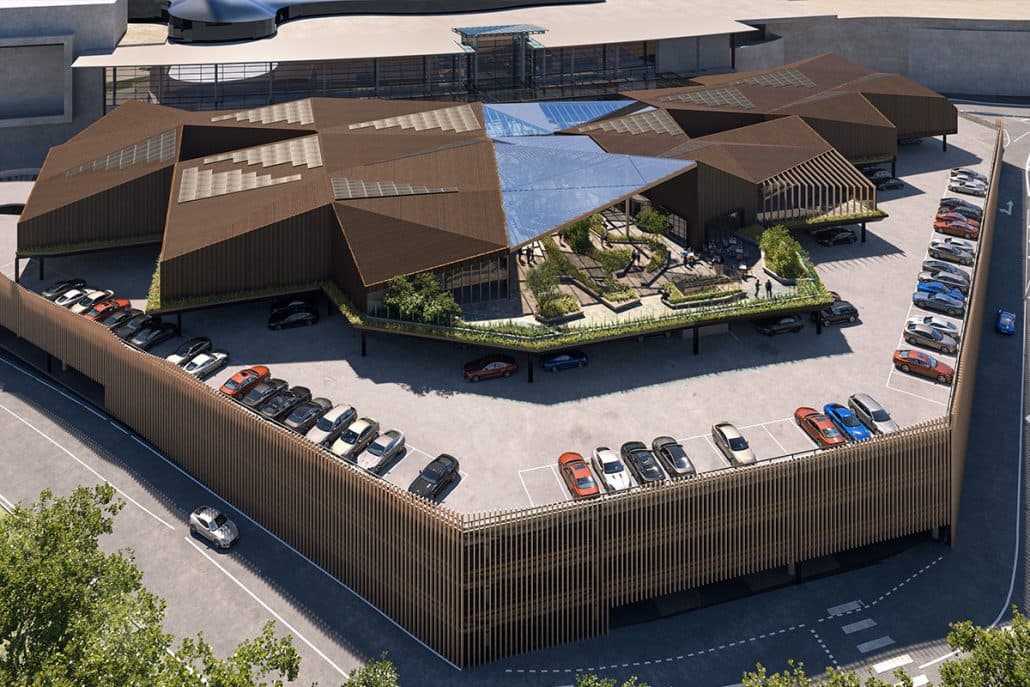 "Our destination centres, such as Chadstone, are community hubs bringing together the key elements that create the vibrant neighbourhood feel we all crave. We're combining world class, experience-led retailing, convenient services, office space and accommodation, all enabled by robust public transport connections," Viney said. 
The DAs are subject to the usual approval process by the City of Stonnington and the projects require approval by Chadstone's co-owners. If approved, it's anticipated work could begin in 2021, with completion within four years.
Chadstone Director, Fiona Mackenzie has invited the Chadstone community to be part of the planning process during 10 weeks of consultation, with information sessions to be held in December, January and February.
"We are very close to our customers at Chadstone and have done a lot of research. With these new plans we  encourage our customers and community to be part of the planning process", said Mackenzie.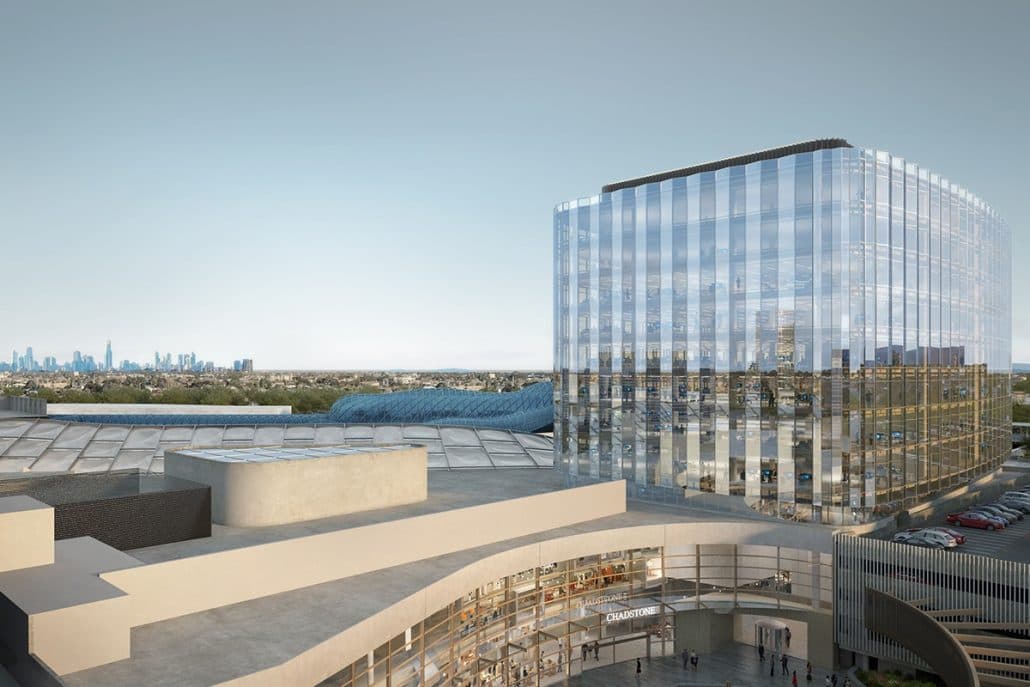 "Our customers and community have told us they want more dining and entertainment at Chadstone so our plans include an extended dining precinct and additional fresh food to match their lifestyle needs. We're also working to improve accessibility with more than 1,400 additional car spaces – making Chadstone's the largest, free car park in Australia", Mackenzie said.  
"Transport remains a critical consideration for our customers, retailers and the broader Chadstone workforce and we think these projects, coupled with government investment in exploring the feasibility of light rail, will enhance the liveability and economic value of our region," she said.
Chadstone contributes 17% of Vicinity income and is the group's flagship to create an experience destination. The recent opening of the luxury Chadstone Hotel is testament to the company's strategy to attract Melbourne shoppers, office workers and tourists by creating premium mixed-use destinations.
The centre is focused on driving customer traffic and to create a superior destination with multi layer experience offerings. Commenting on the recent campaign of Black Friday Mackenzie said: "It was a very successful event, on Friday the centre's traffic performed at +24% and both Saturday and Sunday were up +8%".
Development applications (DAs) have been lodged with the City of Stonnington and include:
More than 1,400 additional car spaces, across two car parks (two separate DAs)
New nine-storey commercial office building on Middle Road
Expansion of the current dining terrace and leisure precinct
Upgraded fresh food precinct, with focus on workplace, wellness and lifestyle retailers
Further expansion of Australia's biggest luxury mall
The redevelopment will include a 2,400m2 co-working space, 5,300m2 health and wellbeing services and a 20,000m2 nine storey office building. $97 million will be spent on two parking upgrades delivering more than 850 spaces at the David Jones car park and more than 550 spaces at Coles and Bulky Goods precinct.
The construction will commence in 2021 and is estimated to take two years.