Vicinity Centres (Vicinity) has again been recognised for its commitment to creating more sustainable destinations by earning a place on the Carbon Disclosure Project's (CDP) prestigious Climate Change A list, for the second consecutive year. 
Vicinity continued to make significant efforts to mitigate climate risk across its portfolio, and prepare for the transition to a low-carbon economy, which were key factors for inclusion in this year's A list, making Vicinity one of a small number of companies globally to achieve the top ranking. 
Grant Kelley, Vicinity CEO and Managing Director, said: "We are thrilled to once again be recognised as a global leader for our response to climate change and we're determined to remain a sustainability leader among our peers. 
"We will continue to integrate climate resilience into our business practices and our target is to reach a target of Net Zero carbon emissions by 2030 for our wholly owned assets*. Our aim is to reduce the broader environmental impact of our centres and create sustainable destinations within our communities. We will do this by innovating with technologies that improve energy efficiency, increasing our generation and uptake of on-site renewable energy such as solar, increasing our recycling rates and automating elements of our operations to generate better asset performance." 
The Net Zero target will be achieved through Vicinity's industry-leading, $73 million solar program and implementing initiatives that further improve energy efficiency across its portfolio. 
In FY20, seven more shopping centres are now generating their own energy thanks to solar panels, with installations now across 17 Vicinity assets.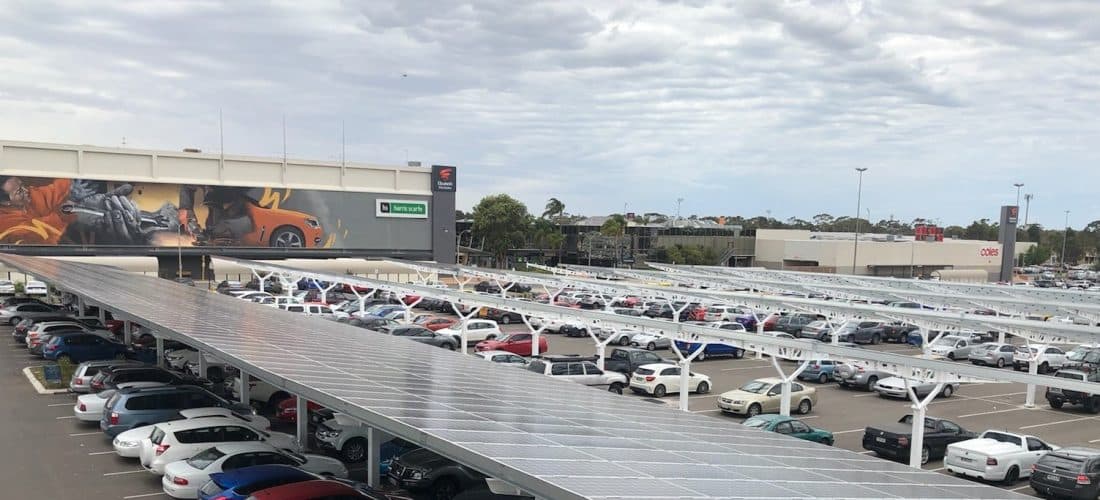 Vicinity has also developed a Climate Resilience Program that focuses on increasing the resilience of its centres to extreme weather events. 
Vicinity's CDP A List inclusion also coincides with a strong performance last month in the Global Real Estate Sustainability Benchmark (GRESB) and the Dow Jones Sustainability Index (DJSI) surveys, ranking as one of the top three performers in the Australian Retail category** of GRESB and seventh globally in the DJSI. 
Paul Simpson, CEO of CDP, said: "We extend our congratulations to all the companies on this year's A list. Taking the lead on environmental transparency and action is one of the most important steps businesses can make and is even more impressive in this challenging year marked by COVID-19. Our A list celebrates those companies who are preparing themselves to excel in the economy of the future by taking action today." 
* For Vicinity's wholly-owned retail assets. Consistent with global carbon measurement standards, this applies to common mall areas.
** Category includes listed companies and unlisted funds.