The NSW Environmental Protection Authority's Bin Trim has been working with retailers at Vicinity Centres' Bankstown Central to help improve waste diversion. As a result of participating in the free Bin Trim program, Bankstown Central has saved $67,000 in waste collection charges and is now recycling 20 tonnes of cardboard each month.
In NSW alone, businesses are producing more than 1.8 million tonnes of landfill waste each year, and on average 70% of these materials could be avoided, recycled or reused, making it more important than ever for small businesses to take sustainability seriously.
To help businesses reduce waste and increase recycling, the EPA program, Bin Trim has been introduced to provide free waste assessments across the state. Since 2014, the EPA has engaged more than 22,000 businesses and diverted more than 70,000 of tonnes of waste from landfill since.
Vicinity Centres' Bankstown Central shopping centre, home to more than 300 retailers, including many food and drink outlets has successfully demonstrated that unnecessary waste doesn't have to end up in landfill.
After conducting a free Bin Trim waste assessment, Bankstown Central realised their retailers could be composting many of their organics and recycling their cardboard and bottles, reducing the amount of waste they send to landfill.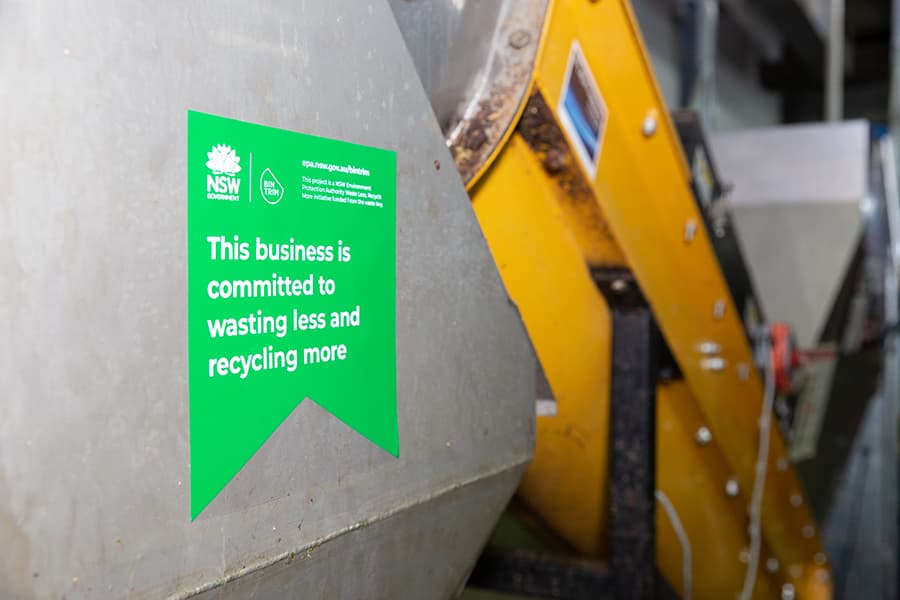 The centre purchased an organics recycling machine and provided recycling education to retailers, cleaners and dockmasters – the teams of people who are responsible for collecting and processing organics in the recycling machine, which resulted in a $67,000 saving in waste collection charges, 20 tonnes of cardboard being recycled at the centre per month and an increase in waste diversion from 23% to 45%.
Bin Trim has helped Bankstown Central Operations Manager, Asaad Ibrraheem, show retailers where they can make a difference with what items and products they can recycle.
"We've been really proud to see how our team has embraced the Bin Trim program and how, with collaboration and a clear strategy, we've been able to get results that have impressed us all. We're now looking at showing teams across our other 60+ shopping centres what we've learned and how they too can get involved." said Ibrraheem.
Bankstown Central also provides special bins for retailers to separate organics materials during food preparation and production and provides training to help avoid waste stream contamination. The teams now separate bottles and cardboard in-store. Ibrraheem has also organised to collect food waste from individual stores for recycling into compost.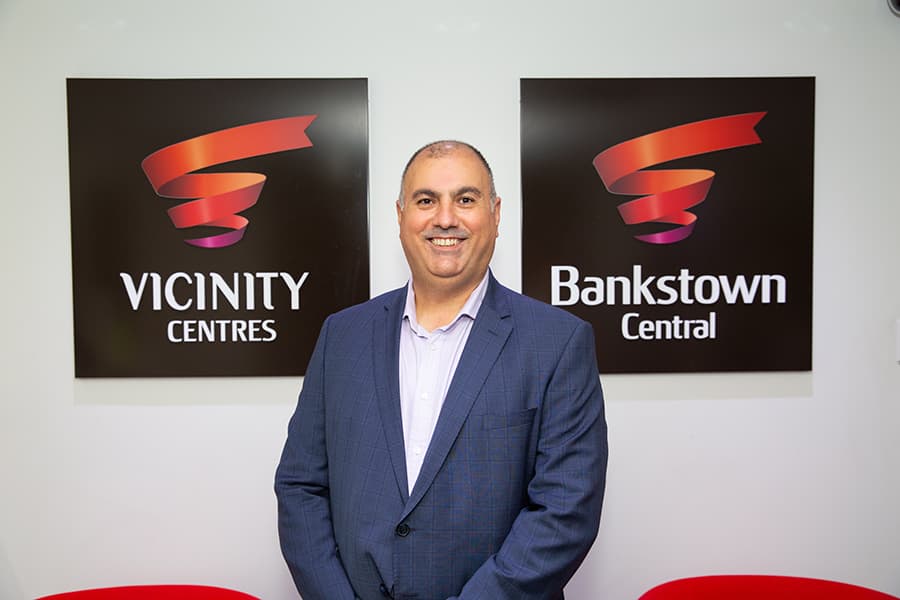 For this environmentally-conscious centre, they are proud to see how the team and retailers have embraced recycling and are now looking at showing teams across their other 60+ shopping centres what they've learned and how they too can get involved.
Bin Trim is part of the NSW Government's Waste Less, Recycle More initiative, run by the EPA. An $802 million funding program for business recycling, organics collections, market development, managing problem wastes, new waste infrastructure, local councils and programs to tackle illegal dumping and litter. The initiative is funded through the waste levy and is the largest waste and recycling funding program in Australia.
NSW EPA Acting Director Resource Recovery, Amanda Kane, said that the EPA was making it easy for businesses to optimise their waste and introduce recycling management systems. "We encourage businesses to get in touch for a free assessment," Kane said.