Vicinity Centres is partnering with Hub Australia to introduce a premium 4,100m2 four-storey coworking space as part of its broader redevelopment plans at Box Hill Central.
Hub brings a unique hospitality-led customer experience to the workplace and is one of Australia's largest flexible workspace operators.
As part of Vicinity's redevelopment plans for Box Hill North and South, this 10-year partnership will further build on Vicinity's mixed-use strategy to complement its retail centres with workplace, residential, health, education and leisure uses.
Vicinity Centres Chief Development Officer, Carolyn Viney said: "The increased demand for the 'work near home, but not at home' model has created an opportunity to bring office and retail experiences together. By including coworking facilities within our retail precincts, we can take advantage of existing transport links, on-site parking and easy access to all of the consumer amenities our centres offer, creating an amazing experience where businesses and employees can thrive together.
"The coworking facilities will also complement the retail redevelopment which is currently underway in Box Hill South, with a new Coles store, restaurants and a suite of other destinational retailers joining the mix."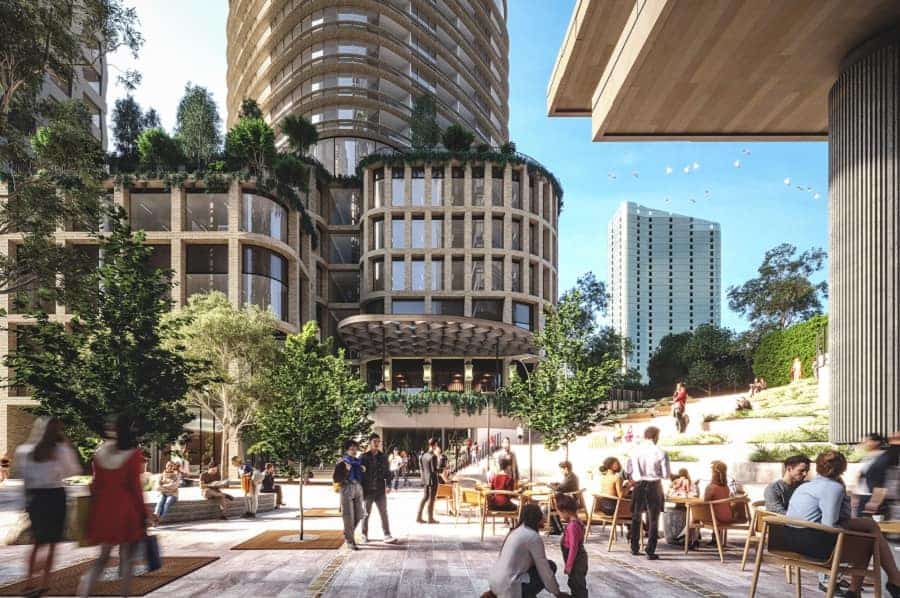 Hub manages a national network of professional and premium workspaces across Melbourne, Sydney, Brisbane, Adelaide and Canberra with state-of-the-art design, fit-out, technology, and hotel-style amenities.
Once completed, Hub's coworking space at Box Hill Central will feature flexible workspaces including suites, offices, and coworking desks. A range of shared amenities for members will include a welcome desk with a dedicated concierge, café and business lounge, a range of formal and casual meeting spaces, relaxation rooms, podcast and media studio, a large member kitchen with full cooking facilities, and utility/printing areas.
John Preece, Chief Property Officer at Hub Australia, said "The world of work has changed immeasurably in the wake of COVID-19, and flexible workspaces in suburban locations have proven to be extremely resilient throughout the pandemic both overseas and here in Australia.
"We believe progressive businesses will provide even greater flexibility to their employees moving forward. Hub is developing a network of suburban locations around Melbourne and Sydney to cater for this demand, and we are delighted to be partnering with Vicinity to deliver this 'close to home' network to support a flexible work future."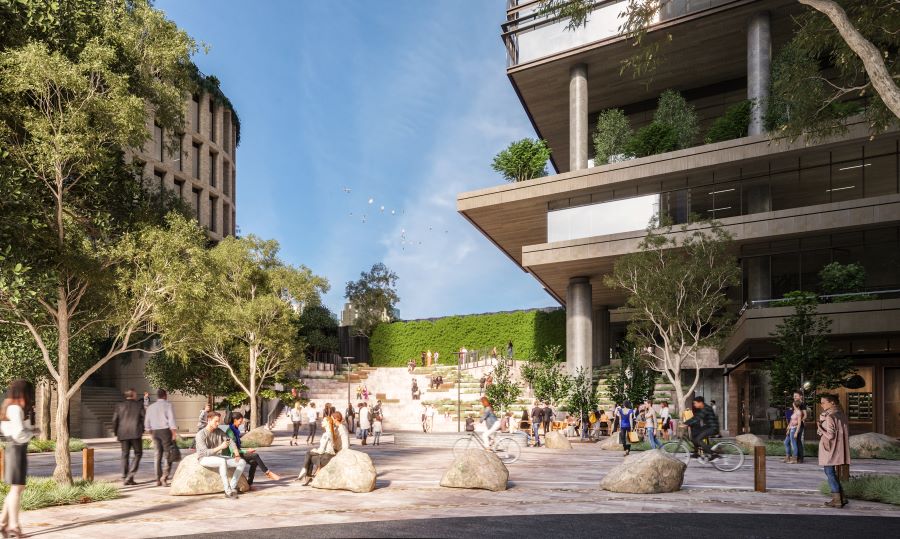 Vicinity's Masterplan for Box Hill
In mid-2020, Vicinity lodged town planning applications for the development of a 42,000m2 commercial office building, a hybrid residential and commercial building comprising 366 apartments and 7,000m2 of retail and office space.
The plan includes 3,350m2 of new high quality public open space in Box Hill, made up of Spanish Steps-inspired amphitheatre and town square areas along with the creation of new walkways and roads to connect the precinct's residential, commercial, transport, retail and hospitality offerings.
The first stage of redevelopment has commenced with works to relocate Coles from the existing Box Hill North component of the shopping centre across to Box Hill South.
"The revitalised Box Hill Central will create new pedestrian connections and a diverse range of attractive public spaces, a world-class retail offer including mouth-watering dining, fresh food and specialty stores, commercial office space and diverse housing options.
"We see coworking as a perfect companion to our existing centres with occupiers enjoying a wide range of quality everyday amenity right at their doorstep, while delivering new customers for our retail partners," Viney said.
Pending the necessary approvals, it is estimated the Hub facilities at Box Hill Central will be operational in late 2022.