Val Morgan Outdoor (VMO) has secured an exclusive tender within the new $1 billion Armstrong Creek Town Centre, one of the largest urban developments in Victoria. Located just 7km south-west of the Geelong CBD, this new location further strengthens VMO's market leading digital out-of-home inventory and delivers on its commitment to developing VMO's network to capture shopper attention, deliver next generation insights and leave a lasting impression. 
Located in the fastest growing area in Victoria, the 40-hectare, Coles-anchored shopping centre development opened its doors in September 2020 and is quickly becoming the retail, leisure and entertainment hub of Geelong's South. The centre offers a vibrant place for the local community to shop, live, work and play, currently servicing over 58,0000 people, with the suburb set to increase to more than 110,000 residents by 2036. 
The centre also adjoins the future Armstrong Creek Train Station, recently announced by the State Government as part of $160 million commitment to expand the train line to accommodate the booming population growth.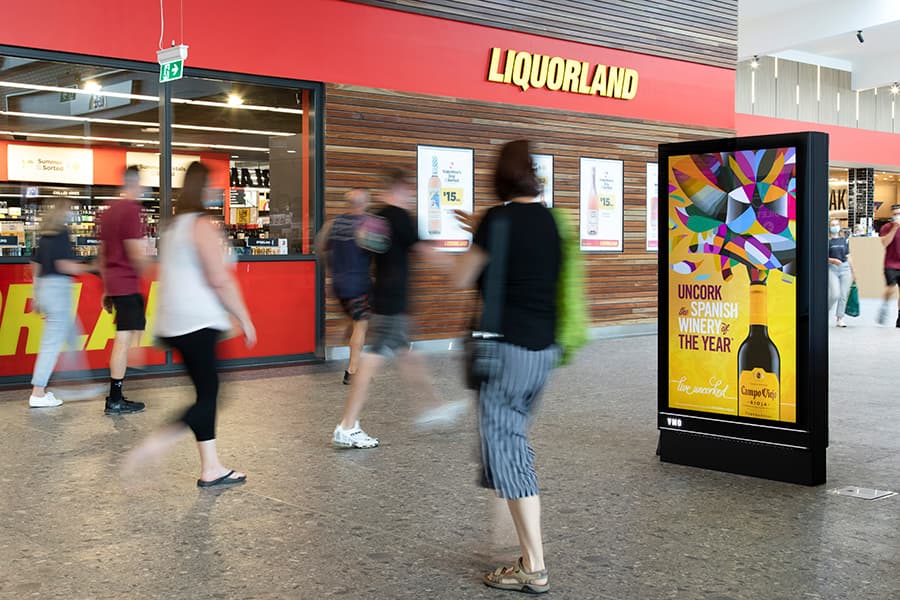 Anthony Deeble, Chief Commercial Officer of The HOYTS Group said, "Supporting our long-term strategy, we are investing in premium placements, securing key community hubs and integrating best in market screen technology to enhance the advertiser and audience experience. This in turn will give brands access to the best locations, delivering opportunities at scale while offering an engaging and immersive consumer experience."
The in-centre, premium VMO screens are strategically placed to best capture traffic flow, sitting directly within the path to purchase, outside major supermarkets and specialty stores such as Coles and Liquorland. Deployed with VMO's market leading DART R&F programmatic technology, the next-gen screens are engineered for intelligence, continuously analysing audiences to better deliver contextually relevant content for consumers, while providing first class insights. 
There is plenty more to come as the Armstrong Creek development continues. Amongst the bustling commercial, residential and entertainment precinct will be a world-class hotel, spa and conference centre, offering even more opportunities for advertisers to connect with valuable audiences as they work, shop and enjoy all that the retail and entertainment hub has to offer.