Two Melbourne based private investors bring their neighbourhood shopping centres to market this week, both being offered for sale by JLL's Stuart Taylor and Tom Noonan. Karingal Village in Frankston and Bellarine Village in Geelong come to market, expected to sell collectively for more than $50 million.
Stuart Taylor, Senior Director of Retail Investments at JLL said "We are seeing sustained demand and liquidity in the supermarket and neighbourhood shopping centre markets.
"Investors continue to be attracted to these assets given they derive the majority of their income from essential service businesses such as Woolworths and Coles supermarkets.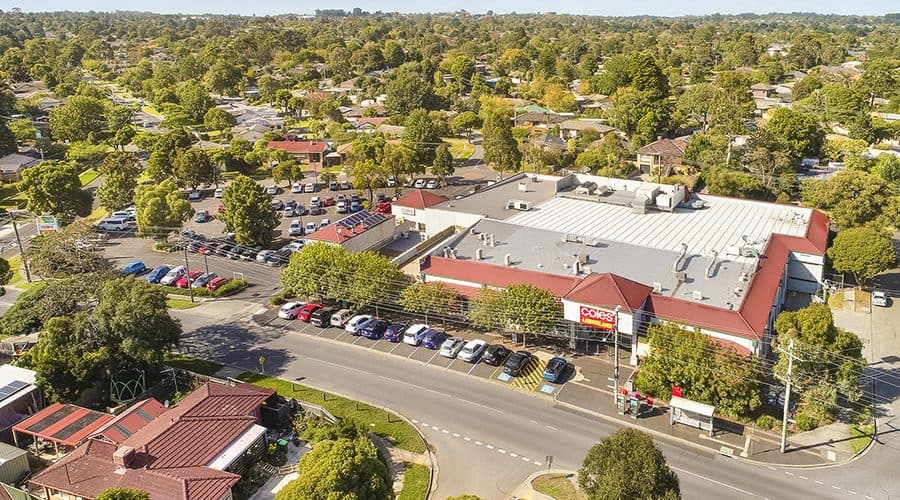 Karingal Village Shopping Centre is a traditional convenience based neighbourhood shopping centre anchored by a Coles supermarket and supported by 10 non-discretionary specialty tenants.
The asset is situated within the established residential suburb of Karingal within the coastal area of Frankston, 40km south east of the Melbourne CBD. Frankston is one of six designated Central Activity Areas in Melbourne and is known as the "Gateway to the Mornington Peninsula".
Bellarine Village Shopping Centre is a 10,439 m2 single level neighbourhood centre anchored by a full-line Woolworths supermarket and Dan Murphy's, further supported by 15 specialty stores and two Pad Sites being a Caltex petrol station and free-standing Hungry Jacks restaurant.
Bellarine Village is located within one of Australia's fastest growing regions in the City of Greater Geelong, 3.5 kilometres south-east of the Geelong CBD, on a high exposure site on the major arterial route Bellarine Highway.
"Neighbourhood shopping centres are upholding the investment philosophy of these properties being a defensive asset class, however they are not immune to the impacts of the current crisis.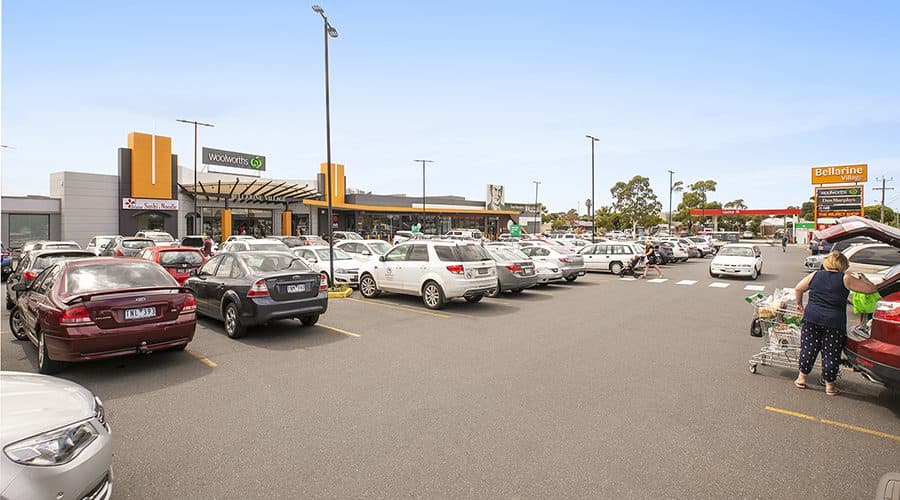 "With neighbourhood centres anchored by supermarkets, the non-discretionary nature will fare comparatively well in the time of crisis. We expect a significant proportion of spend will transfer from 'dining out' to home consumption. Cafes, restaurants and takeaway food account for about 14% of total retail spending ($47 billion p.a.), while supermarkets account for around 41% (or $135 billion p.a.). However, the specialty shops located in these centers may face challenges as profits come under pressure from deteriorating household wealth, rising unemployment and weakened consumer sentiment." said Taylor.
"In the current climate, some investors continue to look to direct property as a safe-haven, however they are being highly selective with the opportunities they will consider.
"Investors are applying significant scrutiny to the existing leases and type of businesses which underpin an asset, whilst also looking to the underlying property fundamentals such as land and improvement values."
Tom Noonan added "Both Karingal Village and Bellarine Village offer defensive income streams, underpinned by secure leases to the major supermarkets and tenants such as Dan Murphy's, Australia Post, Caltex and established Pharmacy chains.
In separate marketing campaigns, the properties are being offered for sale by Expressions of Interest, with bids closing on the 30th April 2020 for Karingal Village and on the 7th May for Bellarine Village.
A local investor recently snapped up the Woolworths Group owned Keysborough South Shopping Centre in Melbourne's east with a successful $33.13 million bid, representing a 5.4% yield. Located on the corner of Chapel and Hutton roads, the recently built 5,437 m2 neighbourhood centre comprises a 4,201 m2 Woolworths supermarket, eight specialty retailers and 277 car spaces, and is situated on an 18,440 m2 site