The Strand Arcade welcomes back Evening With Our Designers annual event. Postponed from 2020, the 2023 event honours and relaunches the event with a month-long activation dedicated to celebrating Australian craftsmanship, design, and unmatched quality.
Established in 1891, The Strand Arcade is one of Sydney's most historical and iconic shopping destinations. The craftsmanship and quality of the destination is echoed through retail offerings from some of Australia's best creative talent including Dion Lee, Camilla & Marc and Scanlan Theodore.
To celebrate the return, Evening with our Designers is being marked by an opening evening with performances by Australian RnB, soul artist Forest Claudette and the unveiling of work commissioned by esteemed curator, Arts-Matter. The Strand Arcade have collaborated with Arts-Matter to join some of its most distinctive voices, with leading artists, in a unique fusion of the two artistic fields. The concept of "Sculpture: The Fashion Of Form" will be showcased throughout the centre reiterating the ongoing interchange between fashion and sculpture that has fuelled artistic innovation and pushed the boundaries of both disciplines for centuries.
Corrine Barchanowicz, Head of Brand Marketing and Experience from Vicinity Centres says, "we are proud to relaunch Evening With Our Designers this year with the opportunity for our consumers to engage more personally with their favourite brands and designers. Our aim is to celebrate the brands, artists and quality of craftspeople who reside at The Strand Arcade. They were all born from a high level of craftsmanship and design ethos, and we are proud to also reflect this in the collaborations and partnerships we have engaged with Arts-Matter and Forest Claudette".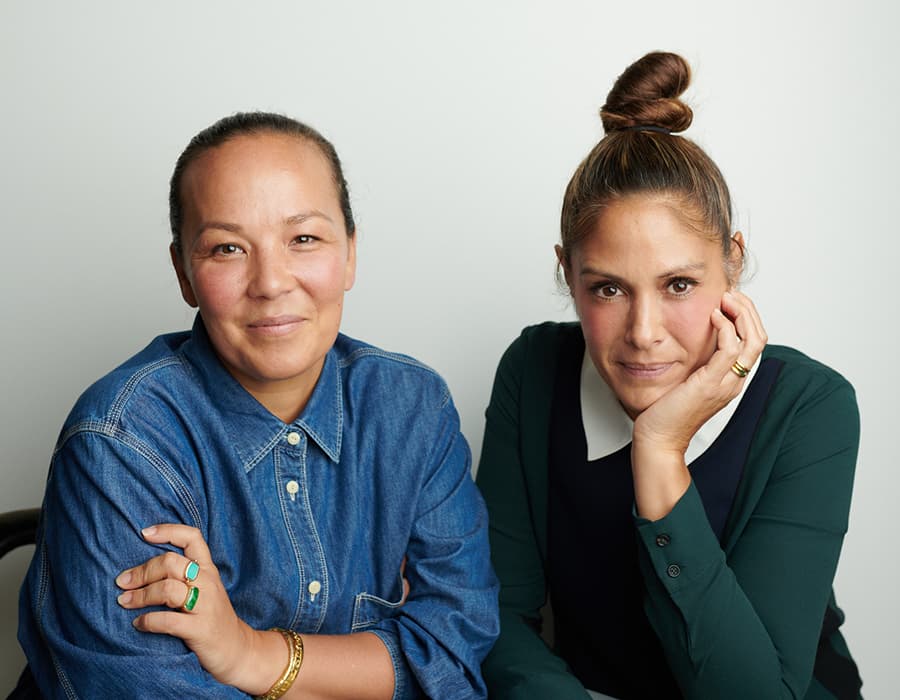 Work will include art displays from emerging and well-respected artist Orson Heinrich who will collaborate with Camilla & Marc artfully placing his work within the store. Other partnerships will include a visual alignment between Dion Lee and 3D designer Justin Ridler to accentuate the store's futuristic interiors and contemporary artist Amelia Lynch showcasing her work within the Bassike store.
Geometric artist and Dinosaur Designs Creative Director Stephen Ormandy will present his work within the Strand Arcade store along with Melbourne-based artist James Gordon who brings his art to the Double Monk store. Acclaimed Australian sculptor Dion Horstmans will also showcase his dynamic pieces within the walls of the Jac + Jack store. As part of the artist and designer collaborations, Arts-Matter have also engaged Daimon Downey, Christelle Scifo and Tan Aldridge to create artwork pieces of sculpture and the fashion form along Ground Floor of The Strand Arcade.
Over the month of August, an array of activations will take place within The Strand Arcade including a Malfy Gin Cart serving the 1891 cocktail, The Glenlivet Whisky tastings, guided walking tours and exclusive discussions with Art-Matter artists as well as a Book Club with reading sessions hosted by Jordan Turner. Australian gourmet chocolate brand Koko Black will also partner with fine art floral studio ACID.FLWRS on bespoke packaging available exclusively at The Strand Arcade along with a stunning window display. There will also be styling showcases of the season's new collections available with leading stylist Nicole Bonython-Hines through the month as well as Jessica Pecararo who will take up residency as the exclusive stylist at the Manning Cartell boutique on Opening Night.
Retailers including Bassike, búl, Camilla and Marc, Courtesy of the Artist, Jac + Jack, Rebecca Vallance, Rox Gems and Jewellery, Sarah & Sebastian and Zappacosta Jewels will have representation from their key designers, founders, and artists over the month to engage with their consumers.
The month-long event calendar, beginning with an opening event on August 10th, continues over the month of August, and provides a schedule of activations and events creating an enjoyable experience for the guests of The Strand Arcade.
Along with the exciting activations and installations, The Strand Arcade are committed to ensuring an array of premium retail opportunities with recent new store opening including búl and Hunter Candles. Australian fashion brand known for their refined minimalist designs Acler will also open their first flagship store at The Strand Arcade this August as well as Sarah & Sebastian launching a new menswear collection at The Strand Arcade store.
The centre is dedicated to continuing to offer premium and high-quality retail solutions to its customers while remaining at the forefront of demand with the expansion of brand and retailer opportunities.