In Perth, The Square Mirrabooka are proud to be supporting and advocating for local Aboriginal business owners, artists, aspiring models, youth and community leaders. This July, the centre celebrated diversity and inclusion with a community fashion event.
On Saturday 24 July, local resident, artist and designer Peter Farmer showcased a bespoke collection that highlighted local flora from the South West of Western Australia. Peter Farmer showcased his designs alongside popular The Square Mirrabooka fashion retailers including West Brothers, Valley Girl, Ally Fashion, Factorie, Connor, Novo, Spendless Shoes and more.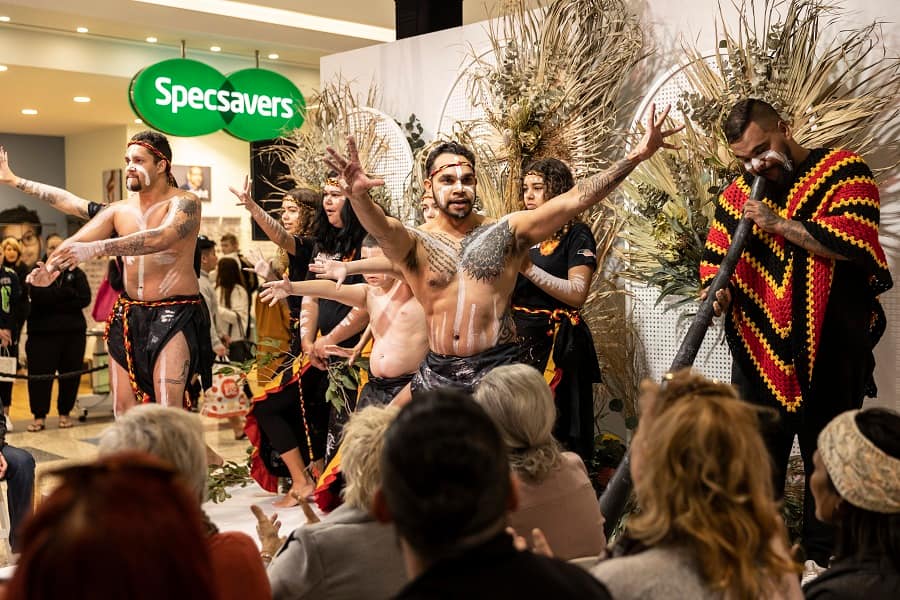 Local youth and aspiring models from a diverse range of backgrounds walked the stage in this unique fashion  event, mentored by established Perth model Simone Garlett-Ware, and modelling agent Astrid Tshidibu from Beya. The models had their hair styled by Salon Express and Ray Civitan Hair Design, makeup by Shauna Narrier.
Attendees were welcomed by Noongar Elder Roma Winmar, and entertained with a traditional aboriginal dance performance by Corroboree for Life. Plus, the team from Life Without Barriers joined us to chat to the community about changing lives for the better.
The Square Mirrabooka Centre Manager, Allana Edwards said events such as these provide a platform to celebrate and learn more about Aboriginal culture.
"The Square Mirrabooka are proud to be supporting and advocating for emerging and established local Aboriginal business owners, artists, young people and community leaders. As the hub for our local community, we pride ourselves on being able to celebrate all of the different cultures that make up Mirrabooka, and this includes celebrating Aboriginal culture within the centre," said Edwards.