AMP Capital's Palms Shopping Centre is a place of inclusiveness, and in honour of International Day of People with Disability on Tuesday 3 December, the east Christchurch shopping centre expanded its horizons even further. The Palms partnered with local organisation SkillWise, which works with people with intellectual disabilities to provide personalised support and help with training, education and creative expression.
On the International Day, SkillWise was at The Palms to celebrate the day and be part of the community; members produced live paintings and displayed their artwork in-centre. Alongside three working artists were finished paintings, art cards and Christmas cards for shoppers to view.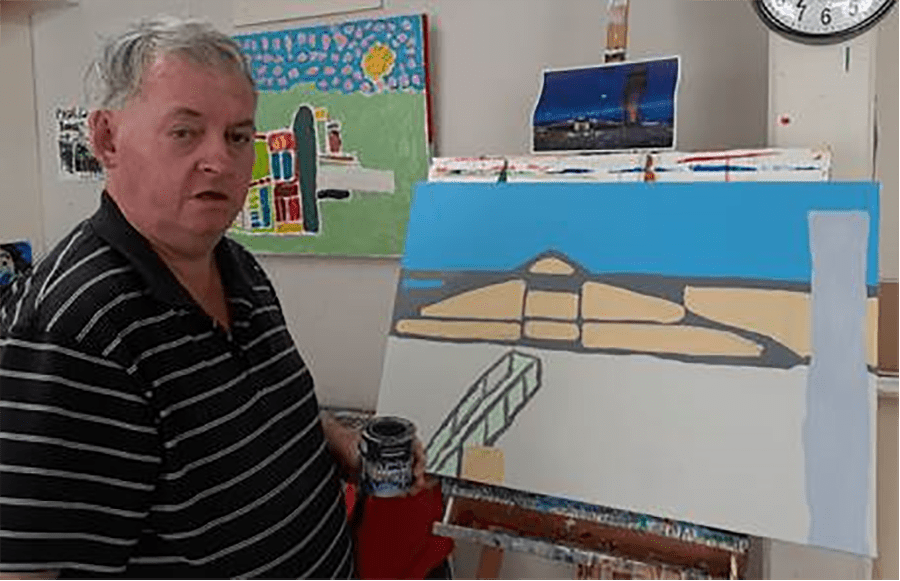 SkillWise works with people in the community aged 18-65 who have mild to moderate intellectual disability, and operates various arts and lifestyle programmes and groups. Its creativity space, The White Room, invites artists with disabilities to work alongside other artists in an inclusive creative environment.
Gary Buchanan has been with SkillWise for several years and was one of the artists who shared his talents with shoppers and passersby; he said he looked forward to talking to people and discussing his work as he painted. "I do acrylic painting on large canvases, mainly of new buildings in town that have been built since the earthquake. I will usually go into town and see the buildings, then print out photos to work from. One painting will take about eight or nine weeks, and I have sold eight so far – they are displayed at galleries and cafes around Christchurch and in other places, like Nelson."
SkillWise's community facilitator and The White Room tutor is Niki Jimenez; she says SkillWise works to support people in their areas of interest, from theatre to Te Reo lessons and cooking. "This was the first time we were doing live painting in a public area. Gary was joined by fellow painter Isaac Tait, who enjoys being with people, and Peter Chou, who does extraordinary drawings. The paintings and cards we displayed were not for sale on the day, but shoppers who are interested in purchasing are welcome to visit us."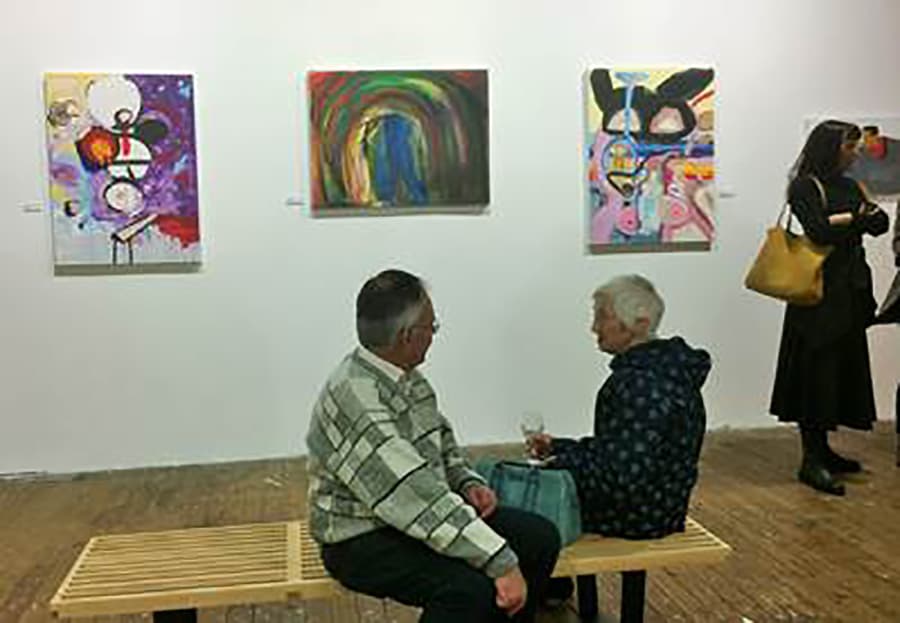 Gary Buchanan is a wonderfully original painter. He works primarily on canvas with acrylics. He likes to use areas of block colour to create scenes of Christchurch.
Andre Thompson, Centre Manager at The Palms Shopping Centre, says, "At The Palms we believe inclusivity and accessibility are important; this is a shopping centre for everyone in the community. We are proud to have hosted SkillWise and talented local artists on this International Day, and it's a great opportunity for shoppers to enjoy some art and see creation in action."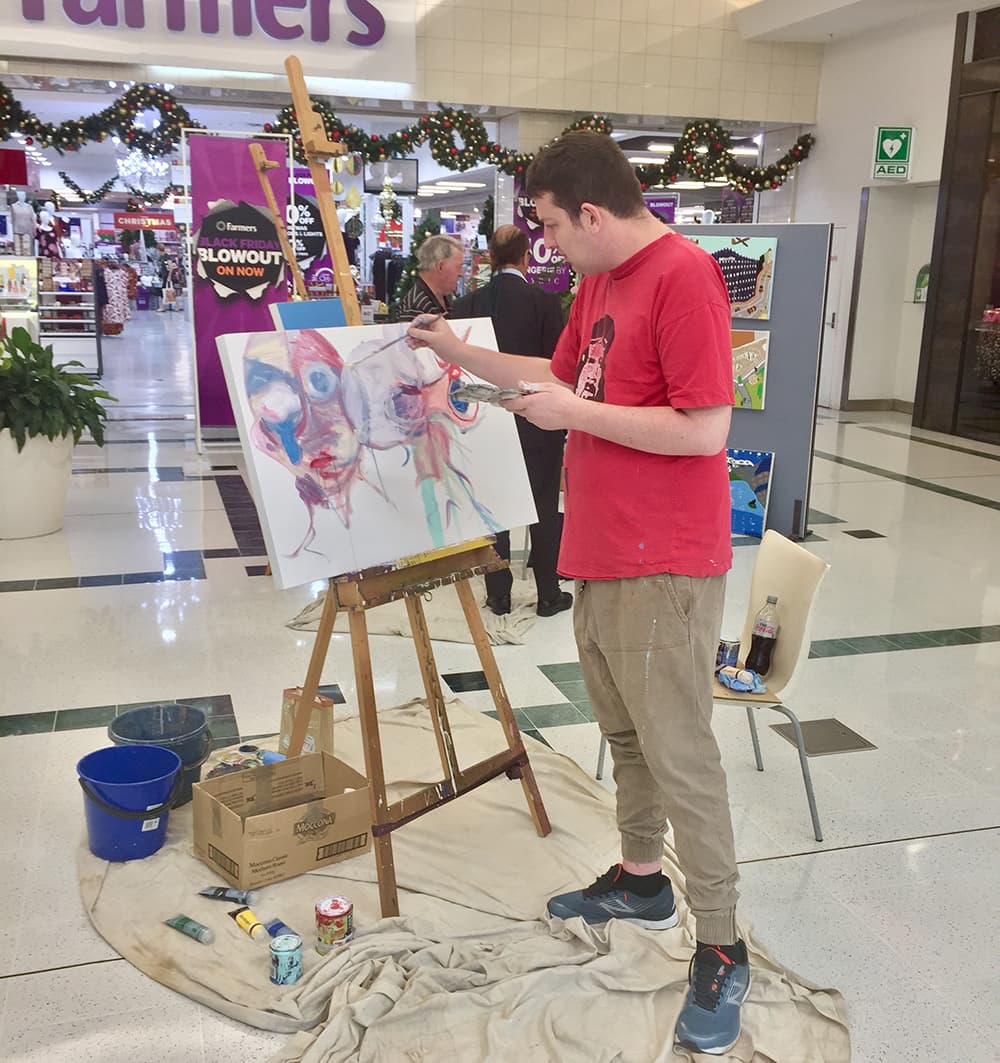 Since 2016 The Palms Shopping Centre has been classified a first-class disability-friendly organisation, having earned the top rating of platinum from Be. Accessible, which assesses organisations on how accessible they are for people with disabilities. And as in previous years, Christmas 2019 at The Palms will feature Sensory Santa for children, young people and families living with autism spectrum disorder or other sensory issues.