An exciting new premium dining precinct is coming to Sydney's Lower North Shore community, with a limited number of high-quality tenancies for experienced food and beverage operators. The Canopy is set to become Lane Cove's premier dining, food and beverage destination, conveniently located within the busy Lane Cove village, amongst the high street's active commercial and retail precinct.
The Canopy offers a unique environment for the community and retailers to converge within a purpose built facility that provides convenience and atmosphere for day and night trading and activities.
Overlooking the manicured open green space, The Canopy offers an abundance of light and functional casual and formal dining options.
The Lane Cove Council funded project involves redeveloping the previous Rosenthal Avenue Car Park into a vibrant community space complete with a new park and 500 underground car parking spaces supported by an additional retail precinct.
The jewel in the crown is a vibrant public domain that will provide much-needed open space in the heart of Lane Cove village. Features include a BBQ/picnic area, performance stage and children's play areas. ALDI and Coles will be the anchor tenants located one level below ground, accessed from the park and car park levels.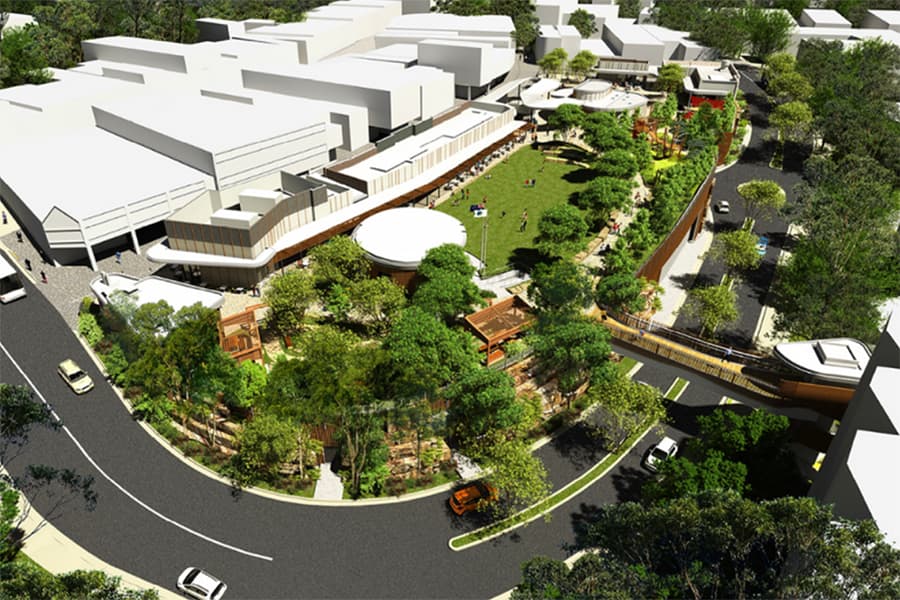 Lane Cove is one of Sydney's most prosperous and vibrant communities, with a population of 38,000 and growing. The suburb is dotted with parks, sporting facilities, retail centres, well-regarded local schools and an abundance of transport options.
The project will invite exciting new dining and bar experiences, including trend-setting favourites from Sydney's burgeoning pockets further afield, catering to the area's high-income singles and families, for whom lifestyle and convenience is a priority.
Construction commenced on 12 September 2017 and is on track for completion by mid 2020.