Tauranga Crossing in the Bay of Plenty, New Zealand have announced a list of exciting new restaurants and eateries scheduled to open as part of the expanded centre in April 2019. An additional 15,000 sqm of retail space and 700 car parks will also open at 2019 bringing the centre to 45,000m² of retail floor space 
H&M also announced its expansion into the Bay of Plenty with the opening of a store at Tauranga Crossing in April 2019. H&M entered the New Zealand market in 2016. Today there are 4 stores nationwide in 3 cities. Through its stores, H&M offers a broad product range including the latest trend, and inspiration for customers to create their personal style.
Located over two levels, the dining area within the enclosed mall will be located adjacent to the new Event Cinemas complex, and will include something for everyone.
The upper level, known as The Observatory, will introduce a selection of firsts to the Bay of Plenty.
Celebrated restaurateur Fleur Caulton and renowned Kiwi Chef Josh Emett, will open their first restaurant in the Bay, bringing Malaysian inspired Hawker & Roll to The Observatory at Tauranga Crossing.
Fleur Caulton, CEO of Go To Collection Limited (Hawker & Roll, Madam Woo and Rata), said: "When considering locations for Hawker & Roll, the Bay of Plenty region felt like a natural fit because there is so much growth happening in the area. Tauranga Crossing is positioned to become a leading destination for international retail brands, which we're really excited to be a part of."
The Observatory will also include the first Bird on a Wire outside of Auckland, the first Ramen IPPIN in the Bay of Plenty and the first Cantina de Mad Mex in New Zealand.
Kelly Bain, General Manager, from Bird on a Wire Franchising NZ commented on the move to the Bay, "We love the synergies Tauranga Crossing shares with Bird on a Wire – a young, vibrant, on-point brand, a sense of community, family and friends."
Downstairs, The Garden Eateries will provide a more casual dining experience in an internal and external garden setting, featuring a variety of delicious cuisine from around the world including Indian, Mexican, Thai, Japanese and more. Several eateries will be new to Tauranga including Epiphany Cafe, Krung Thep Thai Street Food, Otto's, Happy Valley and Kiwi Grill. We will also have local favourites Barrio Brothers and Hello Sushi, as well as well-known names Shamiana, Tank Juice Bar and KFC.
The Observatory's al-fresco dining terrace and the external garden area of The Garden Eateries have been created with families in mind.
Tauranga Crossing CEO, Steve Lewis said he is thrilled these new dining areas have been embraced by such exciting food and beverage operators. "Food and entertainment is becoming an increasingly important part of the experience customers are seeking, and this eclectic and vibrant mix of restaurants and eateries is going to add a new dimension to the centre and Tauranga in general."
"The Observatory will stay open later in the evenings to complement the Event Cinemas complex and offer customers a place to meet family and friends with a range of relaxing dining options. The Garden Eateries will open directly into the external landscaped garden and will house a wide selection of convenience, street and casual eateries." he said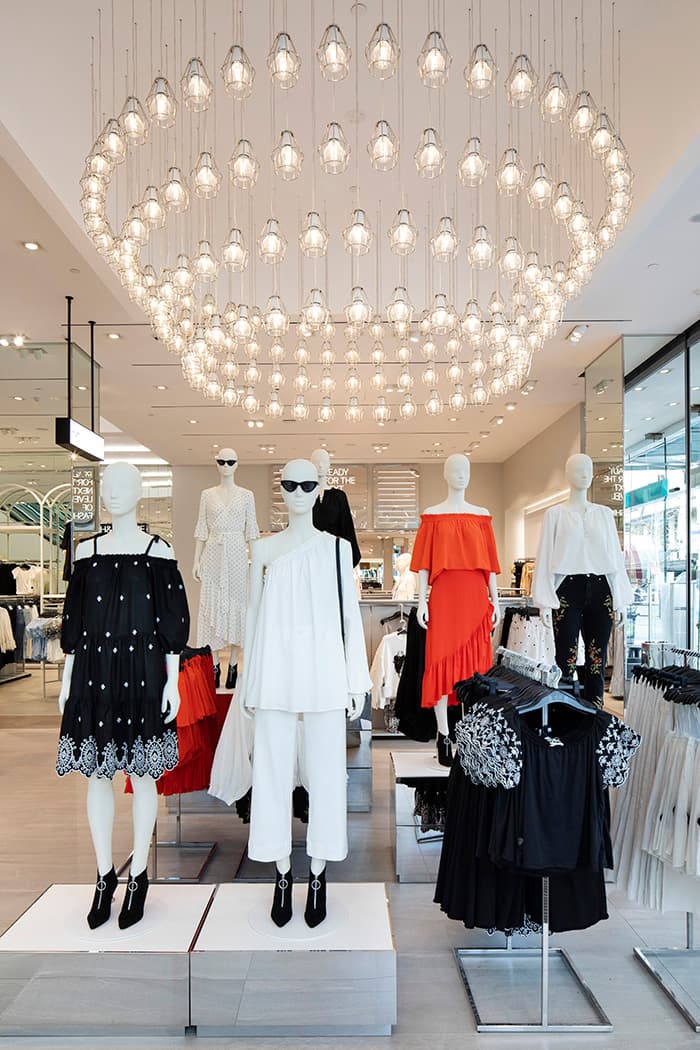 Stage Two of the new shopping mall will feature an entertainment precinct anchored by an Event Cinemas complex that will house six screens and over 1,000 seats, as well as the only Vmax screen in the Bay of Plenty.
Once the next section of the mall opens in April 2019, the 45,000m2 shopping complex will house 27 restaurants and eateries along with another 80 fashion, general merchandise, and service retailers including the two-level mall galleria and dining area. The shopping centre complex will be serviced by more than 1,700 carparks.