The enclosed mall at Tauranga Crossing officially opened its doors to the public at 9am yesterday, launched with live music, entertainment, gifts and retailer specials. Tauranga's Mayor Greg Brownless and children from three local primary schools officially opened Stage Two of the enclosed mall, located in the Bay of Plenty, New Zealand.
Tauranga Crossing benefits from private New Zealand ownership. The owners recognise Tauriko, its history and the responsibility to create an enduring centre which contributes to the economy and social wellbeing of the region.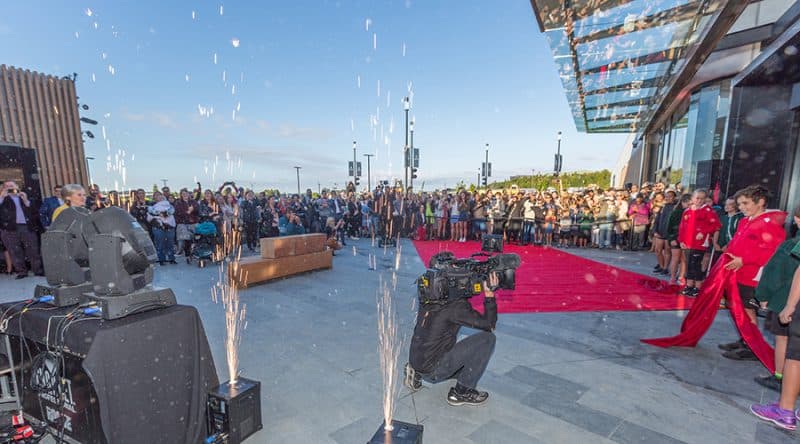 From early morning the public were treated to breakfast canapes, roaming entertainment and a DJ before the official opening ceremony with Tauranga Mayor Greg Brownless and children from three local primary schools who cut the ribbon.
Tauranga Crossing CEO Steve Lewis said: "This is a huge moment for everyone involved at Tauranga Crossing and we are delighted to welcome our community into their new shopping mall. The feedback from everyone so far has been fantastic and we look forward to welcoming the wider community to the centre. "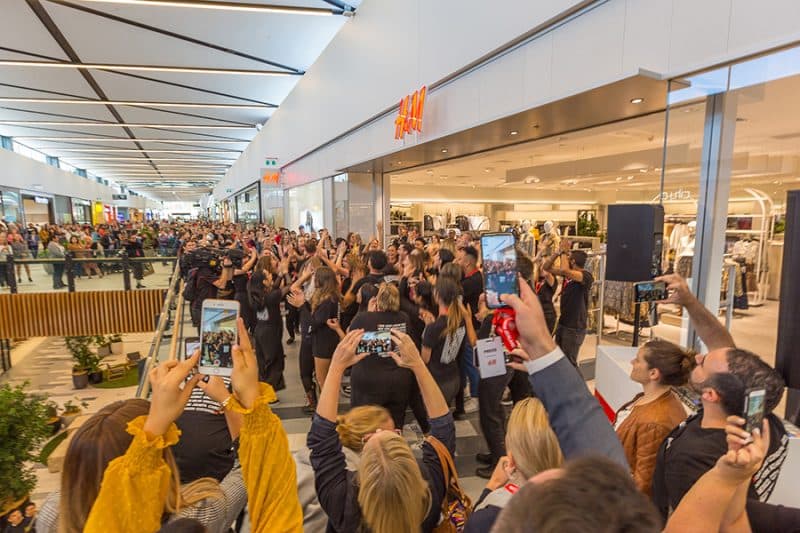 "Tauranga Crossing now has over 100 stores, restaurants and eateries including H&M, Event Cinemas, Pak'nSave, The Warehouse, Farmers, and many more throughout the centre. The Observatory is our new restaurant precinct, which sits adjacent to Event Cinemas, and our garden. Our garden is a beautiful outdoor space for people to relax with family and friends, and includes play spaces for children, and our kinetic sculpture by Phil Price, called The Fernery".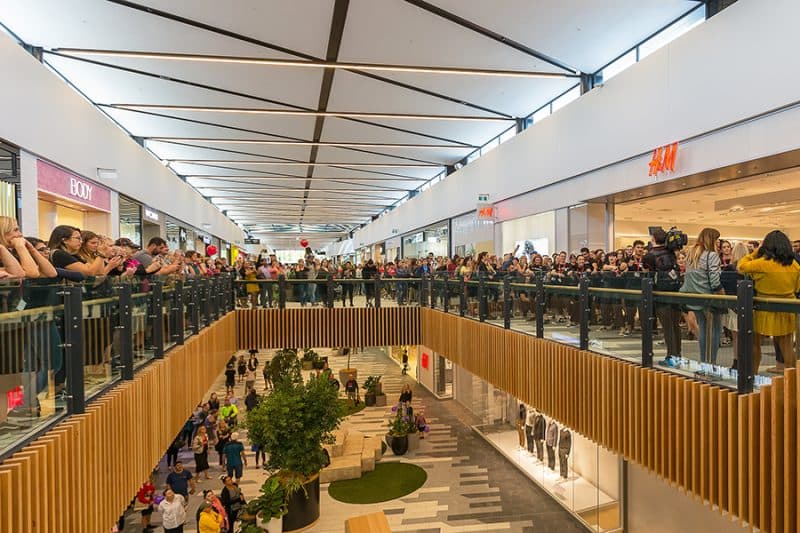 Tauranga Crossing is the only enclosed mall on the western side of the Tauranga harbour, where more than 75% of the main trade area resides.
Centre Manager, Andrew Wadsworth, added "Kiwis will not see this as just a mall, and they don't just have to come here to go shopping. This is a vibrant and relaxing place, where families and friends can just come and relax in any kind of weather'.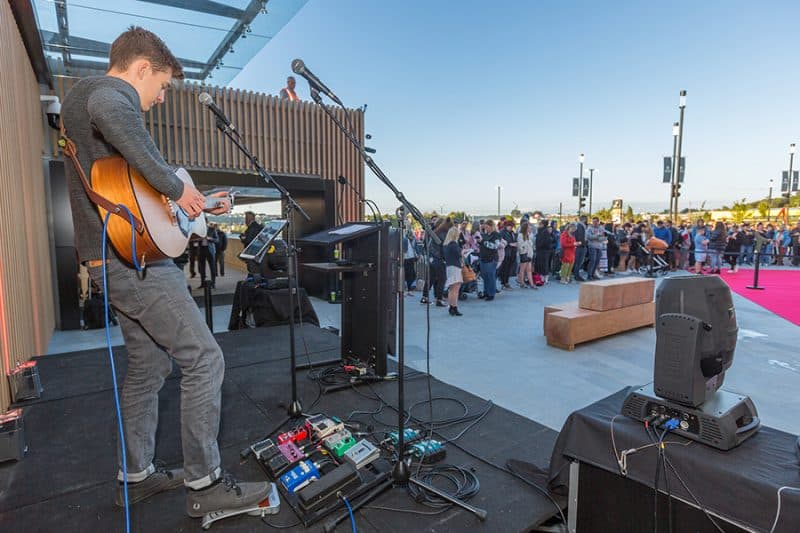 "Tauranga Crossing provides a unique retail experience that references Tauranga's landscape and lifestyle," says Warren and Mahoney Project Principal Blair Johnston.
Following the opening of the enclosed mall the centre is now introducing two big changes to the trading hours. The mall is now open until 9pm every Thursday night and The Observatory eateries are open until 10pm every night of the week.
Wadsworth continued, "We appreciate that life is busy and that there is demand in Tauranga for late night shopping and dining. People will now be able to visit the centre after work, catch up with friends over dinner, see a movie and enjoy some late-night shopping."
Tauranga Crossing now has 47,000m2 of trading lettable area, which is serviced by 1,800 carparks. Grand Opening activations will continue throughout the weekend.
Additionally, Tauranga Crossing Limited is developing a 23,000m2 lifestyle centre on a staged basis, located directly across Taurikura Drive. Farmers, Bed Bath & Beyond and Gilmours are already open in the lifestyle centre and further retailers will be added as future stages are developed.
Further land is available for development in future years. Once completed the total combined centre at the Tauranga Crossing complex, including the shopping centre and lifestyle centre, is expected to provide 70,000m2 of retail floor space, which will reinforce the centre's position as the largest retail destination in the region.