A Sydney-based private investor with an overseas partner has outlaid $21.3 million for a Woolworths anchored shopping centre at Coburg on a passing yield of 6%. The strata-titled Coburg Hill Shopping Centre was sold with a WALE of 11 years including 14 years remaining on the Woolworths lease which accounts for 72% of the centre's 4,419m2 GLA.
Coburg Hill Shopping Centre is 97% leased with a net passing income of $1.28 million from Woolworths and the seven specialty stores including Degani and Regency Pharmacy. The centre, located approximately 9km north of Melbourne's CBD, opened in April 2014. The three-level purpose-built development features a mix of retail and residential sites.
According to CBRE's Victorian Retail Investments team lead by Justin Dowers, Kevin Tong and Lewis Tong the transaction represented an extremely good deal given the strata title nature of the holding.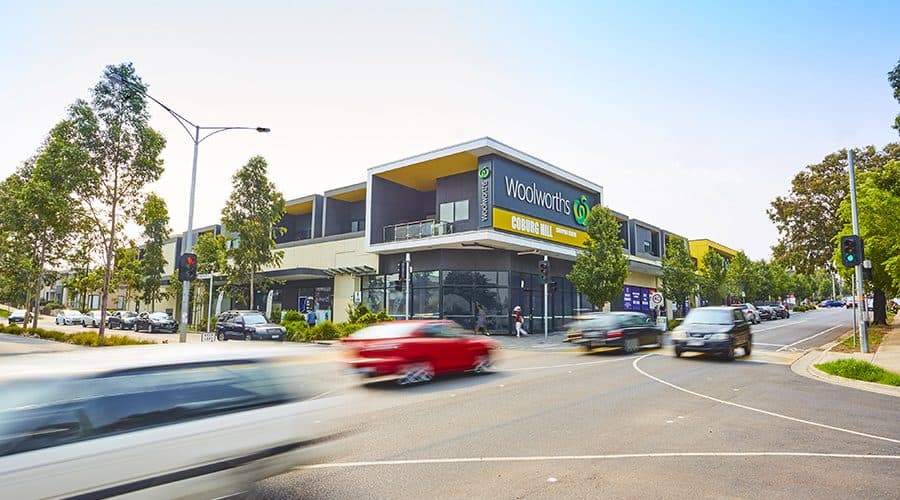 Dowers said the sale provided further evidence that investors continue to seek safe havens in assets underwritten by long term leases to non-discretionary spend tenants.
"This is the second sub $50 million shopping centre sale in Victoria, post COVID-19, and both have attracted significant interest from a range of local and off-shore buyer groups.
"Investors are obviously demonstrating that they have a good appetite for this sort of stock and that should give institutional owners confidence in their sub $50 million retail holdings around the country," Dowers said.
The sale follows that of the Woolworths Group owned Keysborough South Shopping Centre which last month sold to a local investor for $33.13 million. The property attracted 11 offers including locally based Chinese investors.
Dowers said several underbidders from the Keysborough sale had also submitted contracts for the Coburg property.
Dowers said while yields for commercial property generally appeared to have softened with the onset of COVID-19, both the Coburg and Keysborough properties had sold on very respectable yields that were in line with pre COVID-19 prices.
"There remains an astute investment cohort who are wedded to the retail sector as the traditional defensive asset class that it is, and the ranks of that cohort are growing inexorably in a global investment environment where such positive income security is scarce,'' Dowers said.
Kevin Tong said the sale also highlighted what may become more emerging with potentially growing interest from Asian based investors looking for these defensive long-term investments:
"It is too early to say Asian investors are back but there is no doubt that the recent increase in enquiry we have had coming out of China and Hong Kong, which really only started as the COVID-19 issue gained momentum, has been significant.
"Furthermore the current low Australian dollar is also making it more attractive for international investors, with capital sitting in offshore accounts to invest in commercial property in Australia, which is becoming a significant factor for some of these investors." Tong said.
The average yield of the last 10 Victorian neighbourhood centre sales is 6.15%.