Australian developer Novm has announced that its much-anticipated Bay Central Woolooware shopping centre, part of the billion-dollar Woolooware Bay Town Centre in Sydney's Sutherland Shire, will officially open its doors for trading on Wednesday, 22 November 2023.
On completion Bay Central Woolooware will include 60 stores, including a gym, childcare centre, medical precinct, two full-line Woolworths and ALDI supermarkets, Dan Murphy's – all three of which will be open and trading from November 22 with a range of other retailers – and a waterfront dining precinct.
Bay Central Woolooware will also feature a 'Makers Market' with local artisans from the Sutherland Shire invited to register their interest in becoming a stallholder.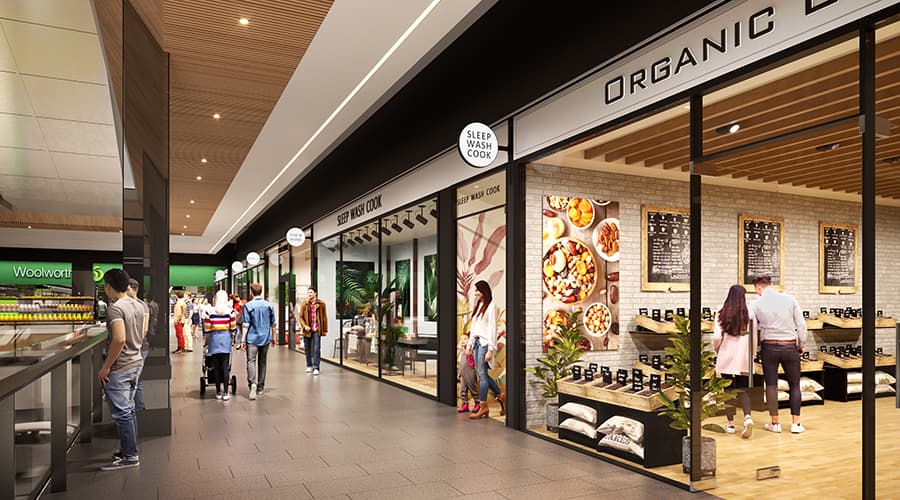 Bay Central Woolooware forms a central component of Novm's billion-dollar Woolooware Bay Town Centre and resort-style living project set across a 10-hectare site on the shores of Woolooware Bay in Sydney's Sutherland Shire.
The 18,000m2 retail centre is being delivered as part of the fourth and final stage of the development, the first stage of which broke ground in 2014.
Delivered in partnership with established Australian developer Capital Corporation, Stage Four at Woolooware Bay also includes 12 commercial suites and 245 residential apartments set over four buildings above the shopping centre.
A 71-key Quest hotel, also located in Stage Four, was recently purchased by the NRL for $21.85 million.
Novm's CEO and Executive Director Adrian Liaw said the opening of the centre was a key milestone in the masterplanned community's decade-long evolution.
"We're thrilled to be officially opening Bay Central Woolooware and we appreciate the combined efforts of Parkview, our development team, our new retail tenant community and centre managers Savills Australia for their considerable effort in bringing us to this point," said Liaw.
"Bay Central Woolooware is more than just a shopping centre; it's a place where people can come together, shop, dine, and create lasting memories with family and friends. We invite everyone to join in the celebrations and experience the excitement first-hand," he says.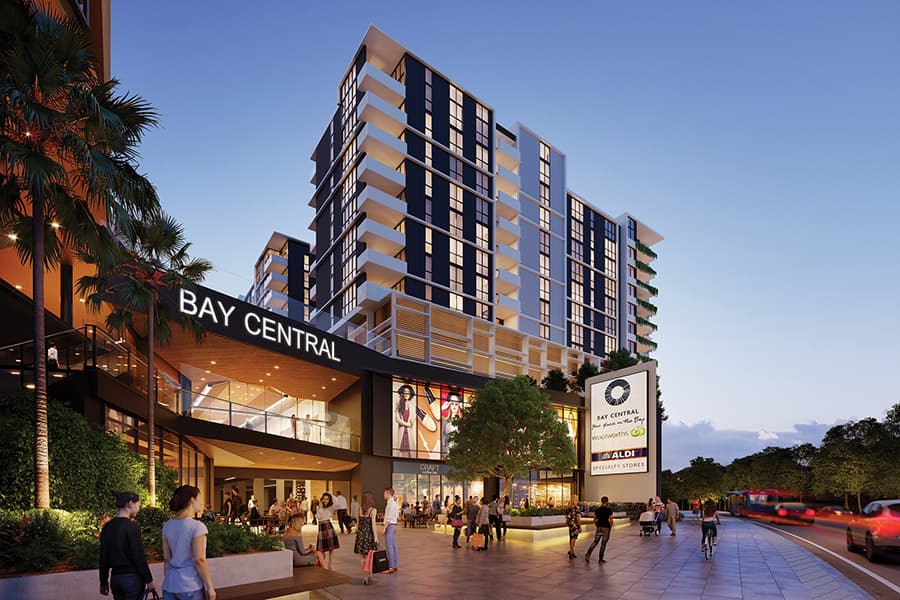 Stage Four officially reached its highest point and 'topped out' in July. With the shopping centre opening on November 22, the next steps will be the handover of the final Woolooware Bay apartments and the opening of Quest Hotel, said Liaw.
Bay Central Woolooware's new centre manager is Heather Baard from Savills Australia.
"We're excited to be managing the new Bay Central Woolooware – it's going to be a fantastic addition to the vibrant Sutherland Shire," says Baard.
"On 22 November, we'll see the first of a whole new range of places to shop, eat and experience open – with more to come between then and Christmas and into the new year.
"With our commitment to delivering exceptional service and our passion for nurturing thriving communities, we are eager to contribute to the growth and success of this exceptional retail destination," she said.


The opening celebrations on 22 November will continue until Sunday, 26 November 2023 and will include a range of activities, including giveaways, live music, face painting and an official ribbon cutting.
Less than five minutes from Cronulla's beaches and about 35 minutes southeast of Sydney's CBD, the project's first three stages of residential buildings have already transformed the waterfront location into a buzzing, resort-style community.
Upon completion, Woolooware Bay Town Centre will include 898 apartments and 23 commercial suites across 13 buildings. More than 2,500 residents will call Woolooware Bay home. The development will also include 10,235m2 of waterfront parklands, a shared pedestrian/cycle path, outdoor fitness zones and a children's playground.